Line of Duty reaches season end; Home Rescue is back; and Greg Davies goes in search of Kes - here's our top telly for tonight
Pick of the Day
Line of Duty, RTÉ2, 9.30pm
In a nail-biting extended finale, Carmichael's dogged interrogation of Hastings presents mounting evidence of suspicious behaviour. Caught in the crossfire, Kate and Steve are torn between loyalty to Hastings and their duty to uncover the truth, however painful. Will the identity of "H" be revealed at last?
New or Returning Shows
Home Rescue, RTÉ One, 8.30pm
Architect, Róisín Murphy and builder Peter Finn are back - fighting clutter and saving homes all round the country and in this first episode of the new series, the team are off to Borris, Co Carlow. For over a decade Ann's home has been getting more and more cluttered. In 2007, her twin daughters, Becky and Megan, were born prematurely. With all of Ann's time and energy taken up caring for the girls, the house took a back seat. With just three days, Róisín, Peter and the clutter-busting team face the massive challenge of turning this home around for Ann and her daughters.
New to Download
Children of the Troubles, RTÉ Player
Joe Duffy explores the lives and tragic deaths of the children who were killed during the Troubles in Northern Ireland. Over several decades, the violence there claimed the lives of thousands of people of all ages, among them babies, young sports stars and teenagers just starting their first jobs. The focus of the documentary will be on the family memories of these young people and the short lives that they led. Duffy also explores the long-term impact on the families, friends and communities, explaining and trying to understand the context & circumstances of the children's final moments.
Don't Miss
Greg Davies: Looking for Kes, BBC Four, 9.00pm
Comedian, actor and former English teacher (in fact, he'd be a good fit to play PE teacher Mr. Sugden in Kes itself) Greg Davies is a lifelong fan of Barry Hines' classic novel A Kestrel For A Knave, the story of Billy Casper training a kestrel as an escape from his troubled home and school life. Davies celebrates a novel that transformed how working class lives were portrayed in fiction.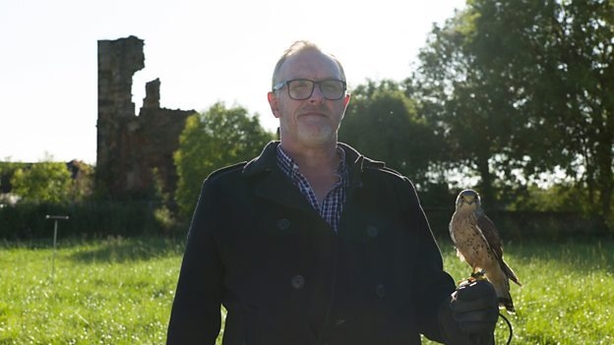 He travels to Barnsley to find out what today's schoolkids make of the world depicted in the book, and pays his own tribute to the book's memorable football match. And at 10.00pm we hit peak BBC Four with Kes Reimagined, the heartbreaking story of bird and boy told through dance.
Click here for full TV listings