Pick of the Day
The X Factor: Celebrity, 8.20pm, Virgin Media One
Our sources breathlessly inform us that Megan McKenna is the favourite to win this battle of the celebs, as the grand final looms ever closer. Martin Bashir and Love Island ensemble No Love Lost departed in the third results and the pair were in the bottom three of the public vote with V5. Seven acts are left in the running to be win The X Factor: Celebrity accolade, no mean feat. Former footballer Vinnie Jones is looking - and sounding - good for tonight's glittering instalment - he was saved by judge Nicole Scherzinger after a Madness medley of It Must Be Love, House of Fun and One Step Beyond. Identical twins Max and Harvey are stiff competition following their exceptionally strong performance of Macklemore's Can't Hold Us. Simon Cowell saved the boys from elimination, so it's anyone's guess now.
New or Returning Shows
The Hit List, 6.20pm, BBC One
Marvin and Rochelle are back this week for the second series of the fast-paced game show, the kind of thing Noel Edmonds used to do in prehistoric times on wintry nights in those wide-suited, big-haired 1980s. Sara and Vanessa from London are competing tonight, as are mates John and Rachel from Glasgow. Father and son team, Fluff - yes, no kidding - and Freddie from Kent have also dab hands on the charts of yesteryear and, perhaps, more importantly, last year. Who are the big brians of pop trivia? This show is the ready reckoner of such knowledge and one wrong move involving a Tremeloes 'B' side and you're done for. Tremeloes, you mean you never heard of them? 'B' side, you never heard of it either? I give up. Call yourself a pop trivia expert. Pshaw.
Lynrd Skynyrd: If I Leave Here Tomorrow, 9pm, Sky Arts
Git your glass of bourbon, y'all, and sit you down on the front porch. Wrap up well, though, come to think of it. This new documentary brings you the whole low-down and the whole high up on the quintessential rockers from the deep American south whose vastly-overrated and hair-tearingly trying tune, Freebird, was once the stable diet of many a covers band and indeed many a busker. One always thought of it as a highly traducible tune, traduced many times over. It's usually it's the great songs that are murdered, not in this case, and not in the case of the vaguely similar moan-fest Wild Horses. 
In the Skynyrd back catalogue, Sweet Home Alabama held joint top spot, and it is in truth a far superior tune. It's sparky and funky and pointy with the kind of one-off guitar riff that you could never dream up again. We are promised previously unseen interviews. Sole surviving founder member Steve Rossington has survived a number of heart incidents and he also survived the 1977 plane crash that killed singer Ronnie Van Zant, guitarist Steve Gaines, backing singer Cassie Gaines, assistant tour manager Dean Kilpatrick, and the pilot and co-pilot of the plane. The band reunited with Ronnie's brother Johnny Van Zant as singer in 1987 and went on the road, although their farewell tour began in 2018. Unmissable gold, even as a story of, well, survival.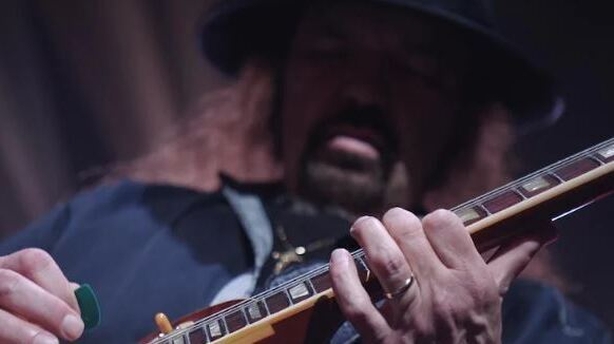 New to Download
Klaus Netflix
In this animation feature, a selfish postman and a reclusive toy-maker form an unlikely friendship, delivering joy to a cold, dark town that desperately needs it. Jesper is postal academy student whose rather unorthodox approach to the job lands him a job on an island within the Arctic Circle. Around his are the fractious local people, engaging in their frosty-nosed petty cold wars. Snow joke. Starring the voices of Jason Schwartzman, JK Simmons and Rashida Jones.
Ending Tonight
Spiral, 9.00pm, BBC Four
The seventh season of the hugely successful French cop show draws to baleful conclusions and threads wound down to a kind of hanging resolution. Cann appeals for help to Edelman, while contemplating a dramatic escape from the authorities. Joséphine causes a certain level of consternation when she joins the investigation. Tintin is in a difficult spot, his loyalty pledged to his former colleagues but in a new position - Internal Affairs arrest Gilou and Laure, as Joséphine tries to find a way of fighting for Lola.