Foals are on Jools, as is Ronnie Wood, John Kelly meets artist Dorothy Cross, while The Accident concludes on Channel 4.
Pick of the Day
Later . . . with Jools Holland, 11.15pm, BBC Two
Oxford's finest, Foals, make a much-anticipated appearance on the Jools show tonight. Their two-part album, project, Everything Not Saved Will Be Lost, has been described as "a sprawling, double-disc epic that promised to address crumbling political systems, ecological crises and social isolation with hyperspace rhythms and arena-sized rock riffs."
Also, Ronnie Wood and his Wild Five rip it up and start again - well, sort of - with Jools very probably joining in on that chugga chugga boogie woogie piano of his. Dublin's Imelda May is among the ranks of the Wild Five, by the way. Ronnie is a mean, highly talented guitarist whose chops were well in evidence long before he joined The Rolling Stones decades ago. Take a look at some of those YouTubes recording his days with The Faces and you will see what we mean. Also on the best music show on TV tonight are Scots hit-monger Lewis Capaldi, singer song-writer Nilufer Yanya and violinist and singer Sudan Archives.
The Works Presents… 11.15pm RTÉ One
John Kelly meets Dorothy Cross to discuss her hugely distinguished career in sculpture and beyond. Cross was born in Cork in 1956, and in an extensive body of work, she has been creating in the arenas of sculpture, photography and video well before her solo show Ebb at the Douglas Hyde Gallery, Trinity College, Dublin in 1988. She represented Ireland at the Venice Biennale in 1993 and brought her Udder series to the Istanbul Biennial in 1997. Ghost Ship is her most iconic public work, in which she painted a decommissioned lightship with phosphorous paint. Then it was placed in Dublin Bay, where it glowed at night in the winter of 1999.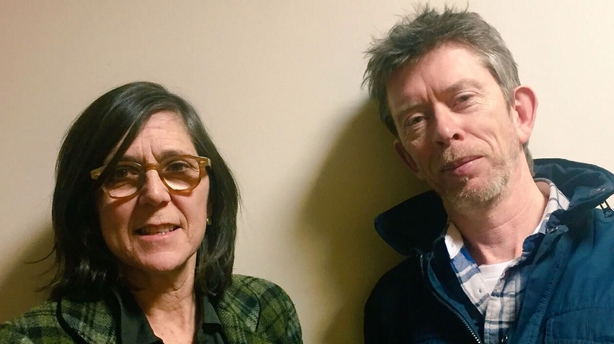 Ending Tonight
What Planet Are You On? 7pm, RTÉ One
Maia Dunphy talks to RTÉ Entertainment about What Planet Are You On?
What Planet Are You On?, part of RTÉ On Climate's suite of programmes this week, concludes tonight by asking if Irish households can apply some of the lessons learned into everyday lives and thereby make a difference in the global initiative that must be adopted by just about everyone if the planet is to be saved. Maia Dunphy presents.
The Accident, 9pm, Channel 4
Sarah Lancashire, Mark Lewis Jones, Sidse Babbett Knudsen and Joanna Scanlan star in the concluding episode of the engrossing drama series concerning a community traumatized and bitterly divided in the aftermath of an explosion. Harriet is before the court for gross negligence manslaughter as the family's civil case finally becomes a reality. Polly fears for Leona who wishes to give evidence.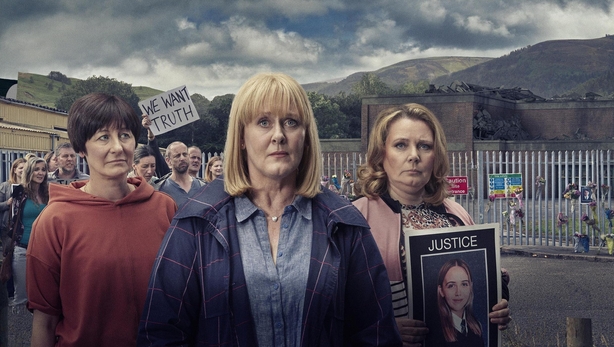 Click here for full TV listings