Having risen from the ashes of internationally acclaimed Dublin act Little Green Cars, Soda Blonde have released the video for their second single, Terrible Hands - and it features a clip of John Wayne and Maureen O'Hara discussing The Quiet Man.
The video was directed and edited by the band's own Adam O'Regan and has a decidedly retro David Lynch feel.
Speaking about the new promo, the band have said: "We're very proud to present you with our new video for Terrible Hands. With it we tried to explore ideas of control, power and compliance.
"From the bottom of our hearts, we'd like to thank everyone who helped us bring this piece into fruition. We had so much fun creating it and are delighted to finally share it with you."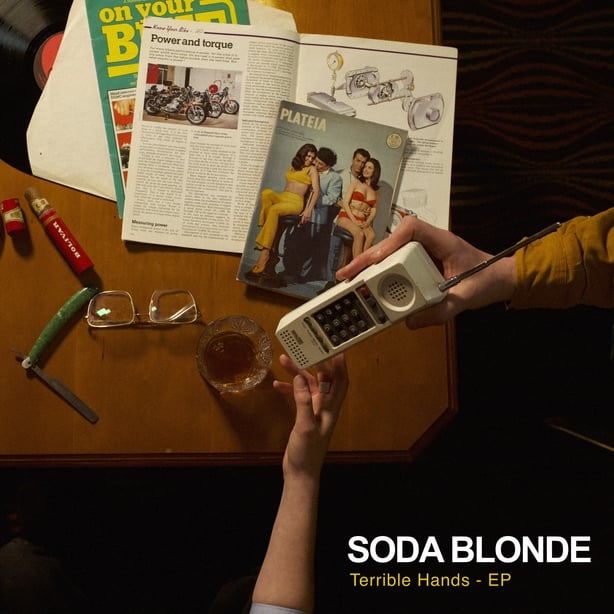 Soda Blonde formed after Little Green Cars dissolved last March, with LGC alumni, powerhouse front woman Faye O'Rouke, O'Regan, Donagh Seaver O'Leary and Dylan Lynch, returning to the fray with a whole new look, sound and attitude.
The band made a Late Late Show appearance just days after they officially announced their formation, sold-out their debut gig, and released their debut single, Swimming Through the Night, last June.
Their new sound puts space between the more countrified American heartland feel of Little Green Cars and augers well for the band's debut album, which has already been recorded and should be released later this year.
Faye O'Rourke and Adam O'Regan talk to RTÉ Entertainment
Speaking to RTÉ Entertainment about the formation of Soda Blonde, O'Rourke said: "We had written about 60 songs for the third Little Green Cars' album and we got into all sorts of weird and wonderful experimental places together.
"And eventually it reached a point where it had gone so far in this direction that it actually felt like a new project and there were different visions of where Little Green Cars should go and ultimately it felt like the right decision to separate and start a new thing.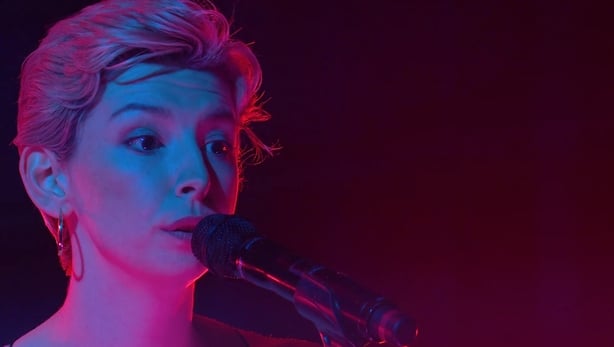 "I think the music in Soda Blonde is more vibrant in sense," O'Rourke added. "There is a still a lot of emotional weight to the lyrics, that's always been a feature of our writing but I suppose people will want to move to this music, which I suppose maybe you didn't in the past so that's definitely a big difference."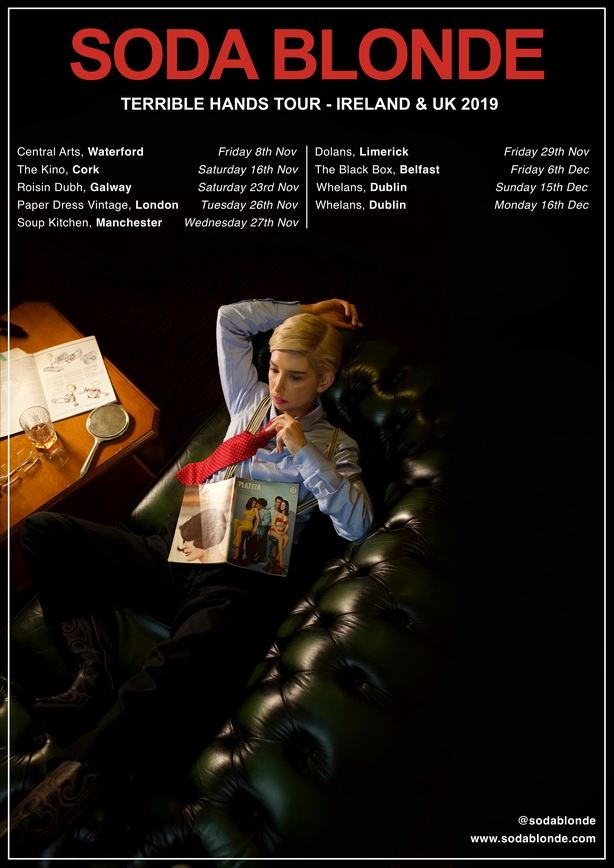 The band are currently on their first Ireland and UK tour and play the following dates in the run-up to Christmas:
Nov 16: The Kino, Cork, Nov 23: Róisin Dubh, Galway, Nov 26: Paper Dress Vintage, London, Nov 27: Soup Kitchen, Manchester, Nov 29: Dolan's, Limerick, Nov 30 and Dec 1: Other Voices music Trail, Dingle, Dec 6: The Black Box, Belfast, Dec 15 and 16: Whelan's, Dublin.
More music news, reviews and interviews here