Director Paul Feig has said he hopes his new festive movie, Last Christmas, encourages people to "lighten up on each other" and admits he didn't want "to make a lightweight film".
The Bridesmaids helmer, who teamed up with screenwriter Emma Thompson and her husband Greg Wise for the new project, admits "none of us wanted to make a lightweight film".
Speaking to RTÉ Entertainment, the 57-year-old director said: "Emma Thompson, when she wrote this script, she put it together and developed it for about eight years, and issues came in and out of it.
"We just want to make sure that we are making something that is honest and kind of helps people out."
"There's a lot of issues that we go through but we're giving positive messages on them. I think our ultimate message we want this to say is 'look we are all in this together - we've got to lighten up on each other'".
Feig, who last directed a Christmas movie called Unaccompanied Minors over a decade ago, said Thompson's script "was like a gift from heaven".
"I couldn't believe it. When you open your inbox and suddenly there's a script from Emma Thompson saying 'hey, I think we'd have fun doing this' you kind of pinch yourself.
"Then I read it and hoped I connected with it - but I couldn't say yes fast enough," Feig explained.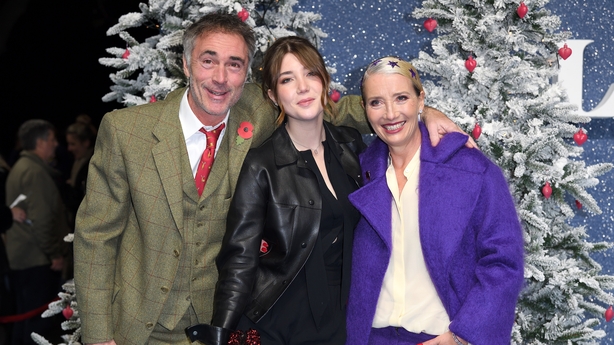 Before George Michael's passing in 2016, he gave his approval for the film to go ahead and tributes are apparent throughout, with 15 of his songs with Wham! and as a solo artist featuring in the film, along with a new track from the singer-songwriter which was recorded in his final studio session before his death.
Opening up about the iconic singer's contribution to the movie, Feig said: "It's great. It's always so dicey when you're taking someone's catalog of music and putting it in something.
"I was so happy that Emma had that chance to pitch the idea to him and tell him what she wanted to do and hear how much he loved it.
"He wanted to add in the homeless element because that was a huge cause of his. The movie begged to have George in it."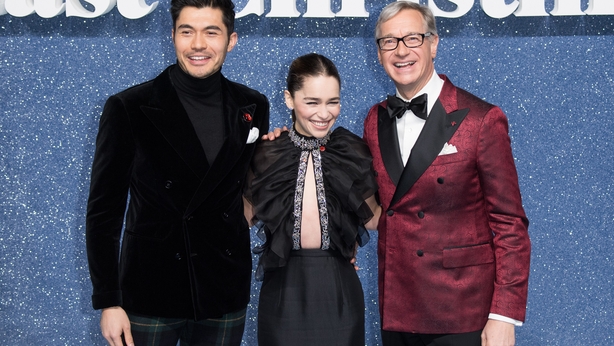 With Christmas looming, Feig discussed his plans for the New Year, and joked how he won't be making any New Year's resolutions as he never sticks to them.
"Honestly, it wasn't even scripted to have as much music in it as we have, but just as we were putting it together it really did feel like it was just asking for more of George's music.
"I find when I make specific New Year's resolutions they don't tend to hold up. Somehow they always seem pre-programmed for failure.
"I feel more guilty if I give up on something I decide I was going to do in the middle of the year."
Last Christmas jingles into cinemas on Friday, November 15.
Check out our interviews with Emilia Clarke and Henry Golding here.