Julia Ormond stars in new drama Gold Digger, Maia Dunphy presents What Planet Are You On? and Jeff Garlin from Curb Your Enthusiasm hosts a comedy special . . .
Pick of the Day
Gold Digger, 9.00pm, BBC One
Julia Day (Julia Ormond) wakes up on her 60th birthday alone. It's the first birthday she's spent by herself in the 35 years she was married to Ted (Alex Jennings), before he left her.
Determined to have a good day, she leaves her Devon home and heads to London to celebrate with her children - but one by one they let her down.
Julia's at a low point when she and a young man called Benjamin (Ben Barnes) start a conversation in a museum. Before she's quite sure what's happening they're beginning a whirlwind romance.
When she introduces him to her children, they are suspicious of this younger man's motives, and soon start plotting to remove him.
New or Returning Shows
What Planet Are You On? 7.00pm, RTÉ One
Maia Dunphy talks about What Planet are You On?
In this new series presented by Maia Dunphy, three families - the Cullens from Dublin, The McKevitts from Mullingar and The Gannons from Tuam - have their environmental impact monitored.
First Dates, 10.00pm, Channel 4
The restaurant throws open its doors once again to single people looking for love. Among them is Tom, an 18-year-old Yorkshire lad who wants to meet someone to share the rest of his life.
His date is law student Abbie who is also searching for something more long term.
Scuffles, Swagger & Shakespeare: the Hidden Story of English, 10.15pm, BBC Four
Language historian and BBC New Generation Thinker Dr John Gallagher (below) searched for the real story of how English became a global linguistic superpower.
When Shakespeare began writing, the English language was obscure and England an isolated country. Gallagher's quest to find out how English became a global language sees him investigate what it was like to be an immigrant in Elizabethan Britain to learning how new technology is transforming our understanding of Shakespeare.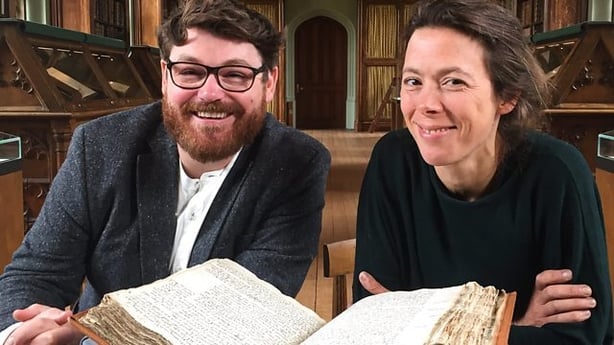 New to Download
Jeff Garlin: Our Man In Chicago, Netflix
Jeff Garlin - aka Curb Your Enthusiasm's Jeff Greene - is filmed in his hometown of Chicago and on the 37th anniversary of his comedy debut.
This one-hour special is ripe with Garlin's signature blend of storytelling and improve as he takes viewers on a stroll down memory lane, with some detours into the personal lives of the audience, a few hours in jail and enough doughnuts to last a lifetime.
Ending Tonight
Love and Hate Crime, 11.05pm, BBC One
A death row convict denies a series of 'honour killings' linked to his daughter, but secrets from his past might tell a different story.
This film follows the twists and turns of this extraordinary story, with Ali Irsan, his family, the press and the police investigation.
The British Tribe Next Door, 9.00pm, Channel 4
The final episode finds the Moffatt family and the Himba sharing one last week together and Mark shows his appreciation to the village for their hospitality by throwing a traditional BBQ.
Before they leave, the Moffatts try sleeping together as a family in a traditional village hut.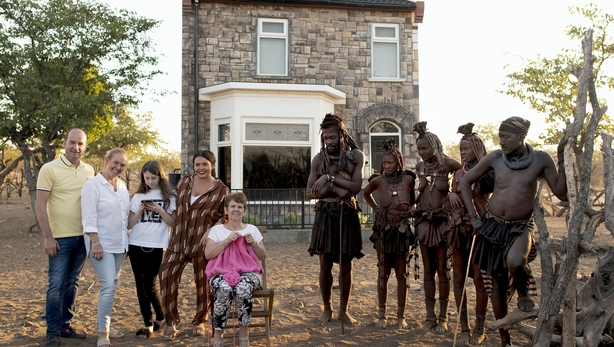 Don't Miss
Hot Air: Ireland's Climate Crisis, 9.35pm, RTÉ One
Philip Boucher-Hayes examines the changes required to fight climate change - and the gulf between what needs to happen and what the government and corporations are actually doing.
Click here for full TV listings