Here's what's worth watching on the telly this weekend between now and Sunday night . . . and there's loads on offer!
Pick of the weekend
Flirty Dancing, 8.00pm Friday, Channel 4
If you're looking for a cheesy and smile-inducing start to the weekend - especially if you're a fan of Strictly and/or DWTS - Ashley Banjo returns for second run of the innovative feel-good hit that puts old school romance back into modern dating.
In the first episode, 23-year-old country music fan Kerry has given up hope of finding anyone in the small Lancashire town of Darwen. Kerry is matched with 26-year-old Jordan, a musician and cheerleading coach, who's also given up hope of finding anyone in the small town where he lives.
New or Returning Shows
Pat Shortt's Music from D'Telly, 8.30pm Sunday, RTÉ One
Undeniably one of Ireland's greatest talents, Pat Shortt never fails in anything he turns his hand to – and this quirky primetime show is no different.
Here's the opening episode of the third season of rooting through the musical vaults in Montrose to see what RTÉ got up to over the last five decades. Good, bad or even ugly – it doesn't matter.
With Pat at the wheel, the mix is always entertaining and often illuminating.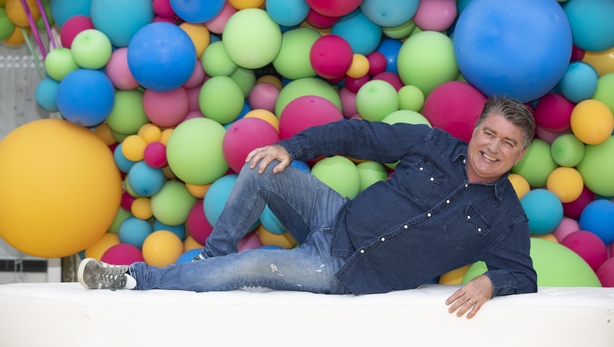 Unreported World, 7.30pm Friday, Channel 4
Channel 4's multi-award-winning foreign affairs strand returns with a film exploring the aftermath of Hurricane Dorian's rampage through the Bahamas.
In its aftermath Seyi Rhodes discovers fearful migrant workers living amid the devastation, and investigates allegations that the authorities are stopping them reconstructing their homes and seeking to drive them from the Bahamas.
Novels that Shaped Our World, 9.45pm Saturday, BBC Two
This should make for sober-but-fascinating viewing for anyone who's ever opened a book or twelve.
Using three unique and surprising perspectives - empire, women's voices and class experience - these films reveal how, across 300 years, the novel has been at the heart of debate about society, and has often spearheaded social change.
Episode one discusses the story of women and the novel - both as characters and authors. With Margaret Atwood's The Handmaid's Tale capturing global audiences, the programme will show how the plight of women is a theme that reaches right back to the earliest novels.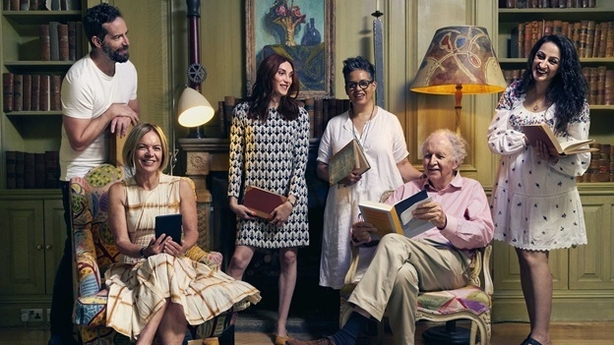 The Mafia Only Kills in Summer, 11.00pm Sunday, Channel 4
Here's a coming-of-age black comedy from Italy. Bet you didn't see that one coming . . .
It's 1979 and 10-year-old Salvatore Giammarresi lives in Palermo, Sicily, with his family: his low profile father Lorenzo; volatile mother Pia; sister Angela, a feminist student with a no-hoper boyfriend; and his Uncle Massimo, a charismatic forest ranger who never appears to do any work.
When a new girl starts at his school, Salvatore is immediately infatuated. But in Palermo there's a saying that you can die from the love of a woman, so Salvatore becomes terrified of being with her.
Everything is Connected - George Eliot's Life, 9.00pm Sunday, BBC Four
Well arty, this.
Contemporary artist Gillian Wearing celebrates the legacy of Victorian novelist George Eliot.
Just as Eliot's novel Middlemarch explored the lives of ordinary men and women, this experimental film is made up of a diverse cast of people from different backgrounds.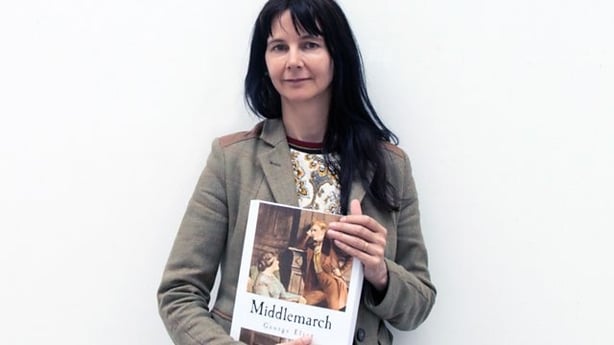 New to Download
Green Eggs and Ham, from Friday, Netflix
Here's a 50-worder from Dr Seuss turned into a 13-part animated TV show. Opposites Guy and Sam take a road trip to save an endangered animal, learning to try new things like hope, friendship - and a certain delectable dish.
Paradise Beach, from Friday, Netflix
Mehdi gets out of prison, planning to settle old scores. But first, he must reconnect with his gang, now living in an idyllic beach resort in Thailand.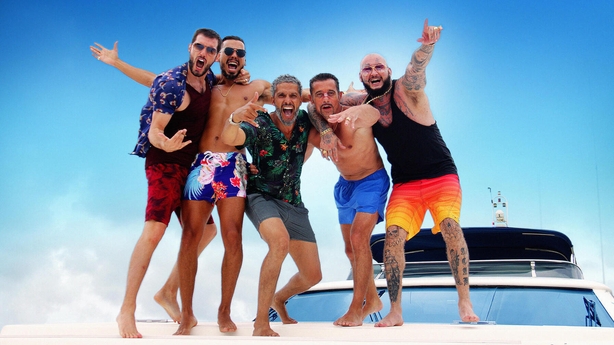 Let It Snow, from Friday, Netflix
A snowstorm hits a small town on a cold Christmas Eve, affecting the friendships, love lives and futures of several high school seniors.
Miss Bala, from Saturday, Sky Cinema Premiere & NOW TV
Perhaps best known for her role as the title character in TV comedy Jane the Virgin, Gina Rodriguez takes a leap into the action genre here.
She plays Gloria, a Mexican beauty pageant contestant who is thrust into a dangerous world of cross-border crime when she witnesses a terrifying public shooting.
Galveston, from Saturday, Sky Cinema Premiere & NOW TV
Ben Foster, Elle Fanning and Beau Bridges star in a pretty uncompromising yarn that's heavy on the grit.
Foster plays Roy, an alcoholic criminal enforcer and mob hitman who gets double-crossed. Finding a young woman named Rocky being held captive as he escapes; he reluctantly takes her with him.
Ending this Weekend
World on Fire, 9.00pm Sunday, BBC One
The WWII miniseries comes to an end as Harry (Jonah Hauer-King) has a second chance at saving Kasia (Zofia Wichłacz) from Warsaw. Meanwhile, in Manchester, could Lois (Julia Brown) be set for happiness at last?
The Americas with Simon Reeve, 9.00pm Sunday, BBC Two
In this fifth and final episode, Simon Reeve heads to Belize, Guatemala and Costa Rica as he travels through Central America.
In Belize he investigates how the region's wildlife is threatened by issues as diverse as the pet trade and the poverty, while in El Salvador, he explores a country torn apart by gang violence.
And in the jungles of Costa Rica, he sees the country transforming its entire economy to become the greenest and most environmentally friendly place on Earth.
Celebrity Hunted, 9.00pm Sunday, Channel 4
The four remaining celebrity fugitives are desperate to outwit the Hunters and make it to extraction in three days' time.
For example, Gavin Henson persuades his partner Martin Offiah to go to his home in Wales to replenish their supplies, but the Hunters are lying in wait. An epic chase follows.
Bodyguard, 9.00pm Friday, Virgin Media One
Principal Protection Officer David Budd has made a major breakthrough in the investigation into the attack on the home secretary, but his enquiries have put him in mortal danger.
With the clock ticking and no-one left who believes him, David attempts to prove his innocence. But the evidence against him begins to stack up.
Weekend movies
The Wolf of Wall Street, 9.30pm Saturday, RTÉ 2
Another Martin Scorsese cracker, Leonardo DiCaprio, Jonah Hill and Matthew McConaughey star as a New York stockbroker rises from poverty to riches through an illegal scheme to defraud investors.
His wealth brings him an outrageously debauched lifestyle, but comes at a price as the FBI grows suspicious of his manipulation of the markets.
Jane Eyre, 2.40pm Saturday, BBC Two
Following Joan Fontaine: Talking Pictures (2.10pm), here's a chunk of old Hollywood gold based on Charlotte Bronte's novel, starring Joan Fontaine, Orson Welles, Agnes Moorehead and Margaret O'Brien.
A naive young woman becomes governess in a mysterious Yorkshire mansion and before long she is completely besotted with her charismatic but intimidating employer. But unbeknown to her, the master of the house is concealing a dark secret.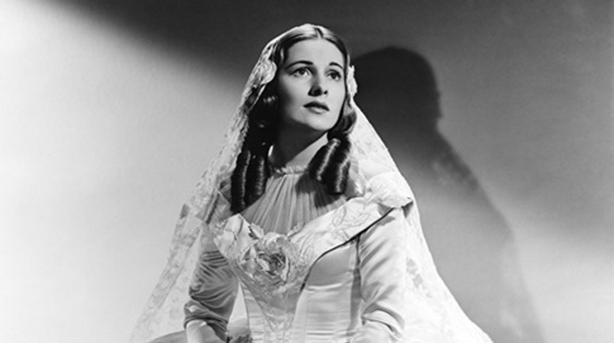 Clueless, 7.00pm Sunday, Comedy Central
I've seen this film at least 20 times and it never ceases to satisfy with a great cast, superb performances and a script that offers a whip-smart updating of Jane Austen's Emma.
Alicia Silverstone leads as Cher, a spoiled SoCal rich kid who, along with her fellow air-headed friends, aims to right the sartorial and romantic wrongs that they see around them in their pampered world.
Don't Miss
Joni Mitchell 75: A Birthday Celebration, 8.00pm Sunday, Sky Arts & NOW TV
Have to admit, I'm not a fan – but there's no denying the fact that millions of music lovers from around the globe adore Canadian singer/songwriter Joni Mitchell.
In this special and all-star line up including Chaka Khan, Norah Jones, Seal, Rufus Wainwright and James Taylor perform some of her songs to mark her 75th birthday.
The show includes special behind-the-scenes interviews as the concert was recorded over two nights at the Music Center in Los Angeles in November 2018.
Box Set Binge
Frasier seasons 1-5, RTÉ Player
While kids and teenagers watched Friends, Frasier was the sitcom the discerning adult was hooked on during the 1990s and early Noughties.
Lasting 11 seasons (one more than Friends too) it was spin-off from the hugely popular Cheers, focusing on that show's Frasier Crane, a psychiatrist played by Kelsey Grammar who returned to his hometown of Seattle, building a new life as a radio advice show host while reconnecting with his father and brother, played by John Mahoney and David Hyde Pierce.
If you haven't seen it, you don't know what you're missing. And if you have seen Frasier, you know that it's well worth repeat visits.
Here's the show's opening scene:
Click here for full TV listings