Giri/Haji continues to impress, Britannia and The Works Presents . . . and Live at the Apollo all return, and there's a special on Hollywood legend Gary Cooper . . .
Pick of the Day
Giri/Haji, 9.00pm, BBC Two
Still the best thing on of a Thursday night, this impressive Anglo-Japanese murder-mystery drama has been quite a journey so far as we reach the mid-point in the story.
Tonight's episode looks the business and is all about split-second moral decisions and their violent consequences, told in three chapters.
First up, the Mori brothers end up on opposite sides of a frantic Soho gun battle; in Tokyo, Toshio, Roy and Fukuhara confront the armed intruders sent to kill Fukuhara; then, Yuto relives the split-second decisions that brought them everyone to this point.
New or Returning Shows
Britannia, 9.00pm, Sky Atlantic
Rome may have arrived, but Britannia isn't about to start acting civilised.
The second season of the quirky drama from acclaimed writer Jez Butterworth and starring David Morrissey and Mackenzie Crook starts two years after General Aulus (Morrissey) claimed a foothold in Britannia.
The romanisation of this savage island is underway - but not without resistance. Meanwhile, an ancient figure has woken, and it could spell the end of everything, Celtic and Roman alike.
The Works Presents . . . , 11.05pm, RTÉ One
A new five-part run in which John Kelly meets key Irish figures from the arts. First up, poet Paula Meehan.
A former Ireland Professor of Poetry, her work is not only critically-acclaimed but with poems such as The Statue of the Virgin at Granard Speaks, she has also entered the public consciousness.
Born in 1955, she spent her early years in the old Dublin tenements on the corner of Sean McDermott Street and Gardiner Street. Her family history and ties to Monto, the red light district of inner city Dublin are the subject of her new collection, due to be published next year.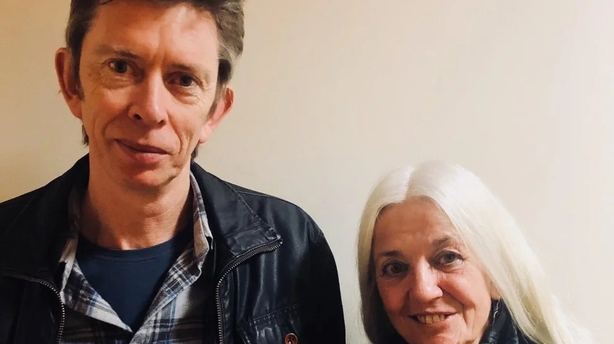 Ar Ais Go Berlin, 10.15pm, RTÉ One
Back in November '89 RTÉ Cláracha Gaeilge's daily programme CÚRSAÍ was the first and only RTÉ programme to hot foot it to Berlin to bring the story of the fall of the Berlin Wall to Irish viewers.
Seán Ó Méalóid was the intrepid reporter there and to mark the 30th Anniversary of the Fall of the Wall, Cláracha Gaeilge celebrates this unique moment and recapture the tension, excitement and emotion felt in Berlin and around the world.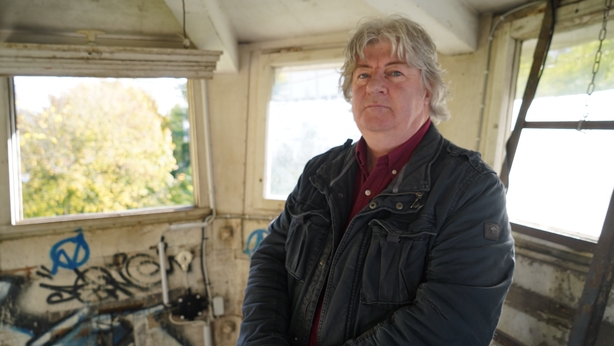 Live at the Apollo, 11.45pm, BBC Two
The opener to this latest run is hosted by Tom Allen, who introduces the fantastic Rosie Jones and the wonderful Kae Kurd to the world-famous Apollo stage.
Other acts to appear throughout the run include Sindhu Vee, Alex Edelman, Lou Sanders, Darren Harriott, Ardal O'Hanlon, Sara Pascoe, and Flo & Joan.
Here's Tom Allen during a previous Apollo appearance:
The Russell Howard Hour, 10.00pm, Sky One & NOW TV
Russell Howard returns for the third season of his satirical chat show.
Guests run the gamut from politicians to pop stars, with previous contributors including filmmaker Louis Theroux, pop purveyour Ed Sheeran, journalist and author Jon Ronson, and fellow chat show host John Oliver.
Untold Stories of the ER, 10.00pm, TLC
It's season 13 – and it's certainly a unlucky number for some of the people you'll see in tonight's opener.
A teenager is rushed into ER after an iron fence impales her neck, a man thinks he's turning into a vampire and a physician helps a critically ill pregnant woman.
Gary Cooper: The Irresistible, 9.00pm, Sky Arts & NOW TV
Here's a look at the life and career of a true Hollywood hero and sex symbol, Gary Cooper.
Winner of two Academy Awards, as well as being given an honorary award at the end of his life, Cooper was best known for his roles in westerns, where he came to represent the ideal American hero.
In collaboration with Cooper's daughter, Maria Cooper Janis, film historians Marc Wanamaker and Joseph McBride examine his 36-year-long career on screen.
Ending Tonight
Les Misérables, 11.35pm, RTÉ One
This BBC adaptation of the classic novel by Victor Hugo comes to a dramatic close as Jean Valjean is finally able to rid himself of his demons and to put an end to his and Cosette's struggles.
Don't Miss
The Fall of the Berlin Wall, 9.00pm, BBC Four
More Berlin Wall nostalgia as John Simpson, the BBC's world affairs editor, goes back in time to examine his reports on one of the most defining moments of the 20th century.
As he trawls the BBC's extensive archive he will consider why history has not turned out quite the way he hoped, and why global politics now is in fact even more complex and worrying now than it was then.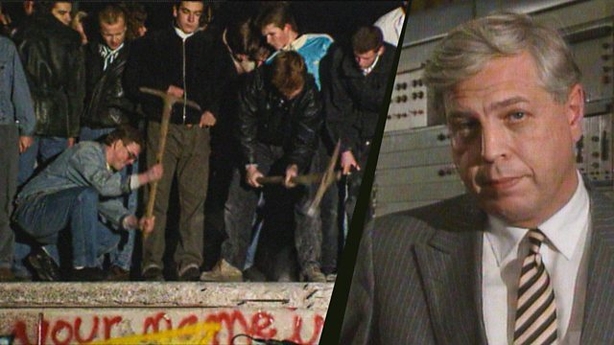 Click here for full TV listings