Donal Skehan's back with more timesaving culinary tips, life is a rollercoaster tonight on The Apprentice, while it's goodbye (again) to Dublin Murders . . .
Pick of the Day
Donal's Super Food in Minutes, 8.30pm, RTÉ One
This series is back for a third season, continuing Donal Skehan's recipes, tips a kitchen hacks that will provide busy families with real food fast that packs a nutritional punch and delivers on flavour.
With just ten ingredients or fewer and requiring completely pared-back kitchen basics and a cooking time of 30 minutes or less, the focus is on minimal effort with maximum results.
For starters, tonight's show has two mains - tomato and summer vegetable braised chicken and general Tso's tofu stir-fry, as well as spice-crusted lamb with white bean and tomato salad, and a mushroom grain bowl.
The five-minute challenge features caramelised banana with whipped yoghurt.
Here's one of my favourites and something ideal for this time of year:
New to Download
Greenleaf: Season 4, Netflix
The Greenleafs must stand together at a critical moment as a new ministry takes control of Calvary. But buried secrets threaten to shatter alliances.
SCAMS, Netflix
Hit hard by the Lehman shock, a well-meaning young man joins a phone scam operation and gets increasingly embroiled in the underworld.
Ending Tonight
Dublin Murders, 9.35pm, RTÉ One
The final full-length episode of the drama finds Rob (Killian Scott) and Cassie (Sarah Greene) forced into a face-to-face reunion. Let's hope it ends with a bit of a bang.
Arrests are made and both Operation Vestal and Operation Mirror are officially closed.
Rob realises he is in love with Cassie, but he has destroyed their relationship. Cassie, lost and grief-stricken, fights to find peace and love.
Taskmaster, 9.00pm, Dave
It's time for the grand final of the ninth season, which features peas, teas and absent keys, as Ed Gamble, Jo Brand, Katy Wix and Rose Matafeo vie to go home with Greg Davies's massive golden face.
Here's an outtake from last week's episode:
Don't Miss
The Apprentice, 9.35pm, BBC One
This week should be a bumpy ride for some as Alan Sugar sends the candidates to a top theme park, home to some of the UK's most popular rollercoasters.
On arrival, a three-dimensional hologram of Sugar appears in front of the candidates and reveals that for this week's task they will be creating and marketing a new rollercoaster.
They will need to design and brand their new attraction, which overnight will be turned into a 4-D ride that they will then pitch to the theme park's top talent to see whose ride they think is best.
The task balances creative flair with productive pitching, and the team that forgets either could face a terrifying time in the boardroom.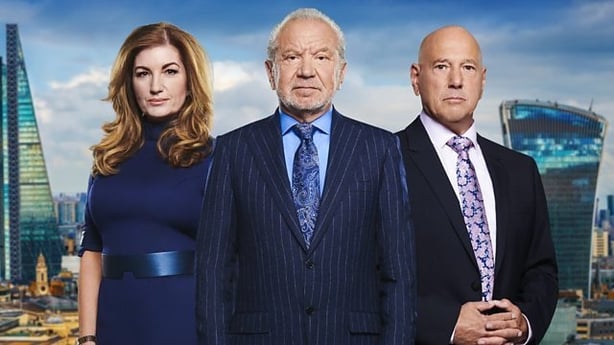 Click here for full TV listings