It was the movie that terrified the world in the seventies and which continues to put the frighteners on a whole new generation and now - just in time for Halloween - a stage production of The Exorcist has arrived at Dublin's Gaiety Theatre.
The story of 12-year-old Regan, a child possessed by the devil, still has the power to shock 45 years after the film's release and the stage show remains very faithful to William Friedkin's original film and William Peter Blatty's novel.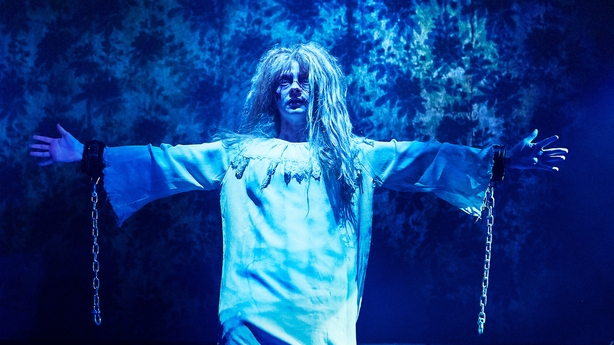 "We do the projectile vomit, you'll be very pleased to hear that, and there is a little bit of levitation towards the end of the play which I'm a part of," says Paul Nicholas, the former seventies pop heartthrob and star of eighties sitcom Just Good Friends, who plays exorcist Father Maris in the show.
"I have never seen The Exorcist. This is a dark confession of mine, I'm an absolute scaredy-cat," says Holby City and Heartbeat actress Sophie Ward, who plays Regan's mum, Chris, in the show, which also features Ian McKellen as the voice of "the beast".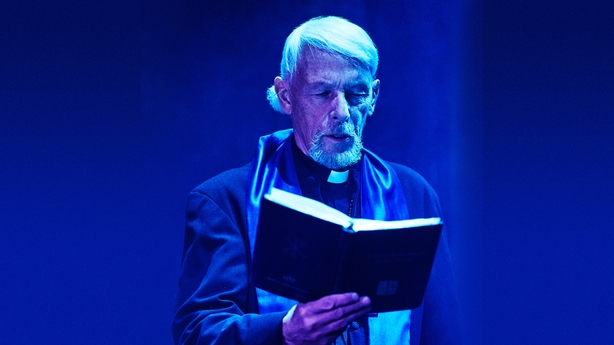 "I don't watch horror films even when I'm in them and I was absolutely terrified to take on this job and now being in it, of course, it's completely different."
Ben Caplan, who is best known for his role in Call The Midwife, plays Father Damien, the young priest who is called in when Regan's behaviour becomes out of hand, is a fan of the movie.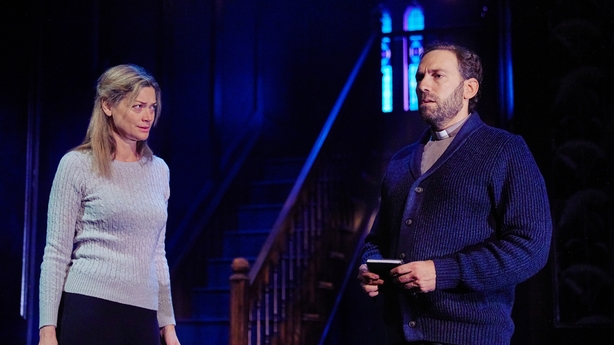 "I've seen it a number of times. My dad's a big fan of the film and showed it to me at an illegal age. I remember watching it because there was such a lot of hype about how terrifying it is and I was disturbed but it but it didn't affect me to the point where I didn't want to watch it again."
Back in 1973, The Exorcist mortified holy catholic Ireland so much that the film was only actually given a cinema release in 1998 but the film's documentary feel and lack of gore and jump cuts left some modern horror fans slightly bewildered.
"The great thing about this show is there are a couple of scary moments right at the beginning and people come, a couple of explosions and the audience jump in and they all laugh and the lights go dark," says the BAFTA Award winning Nicholas.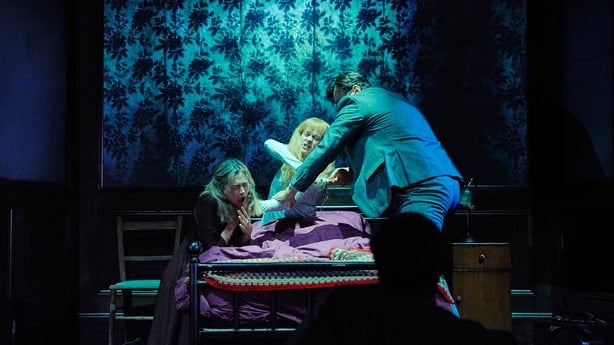 "They all think `oh, it's going to be one of those evenings' but in fact the story and piece actually sucks them in and by the time I come on stage to do the exorcism, they're completely silent and completely engrossed and it's a wonderful feeling to be part of."
The Exorcist is at the Gaiety Theatre, Dublin from October 29 to November 2. Tickets priced from €21 are on sale now.
Alan Corr @CorrAlan2