Mamma Mia! Star Sharon Sexton felt a certain sense of déjà vu when she landed the key role of Donna in the much-loved show based on ABBA songs.
The ultimate feel-good musical is coming to Bord Gáis Energy Theatre in December as part of the show's UK and international tour celebrating 20 years since Mamma Mia! premiered in London back in April 1999.
Now a successful West End star in her own right, the Kildare native was rather wet behind the ears when she made a trip to London as a starry-eyed teenager – seeking a role in the very same Mamma Mia!
"It's a full-circle moment for me on this show particularly because it was the first audition I had ever left Ireland to do," Sharon recalls.
"And I flew to the West End to go and audition for the role of Sophie, which is the daughter in the show. And I got quite far in through the rounds, but I didn't make it... I think it was one of the last auditions I did in London for a while.
"I went over and was surrounded by people who were doing the castings, who were already in shows and who were going to have to run off next to the matinee of limits and stuff, and my jaw was on the floor and I went, 'Oh my god'.
"And that was 15 years ago, 16 years ago," she adds. "It was the first thing I ever did when I come out of college. But yeah, it's nice to be back playing the lead role in it with a lot more under my belt I feel more ready for it definitely. And it's like such a great part such a great show. I'm just thrilled to be part of it."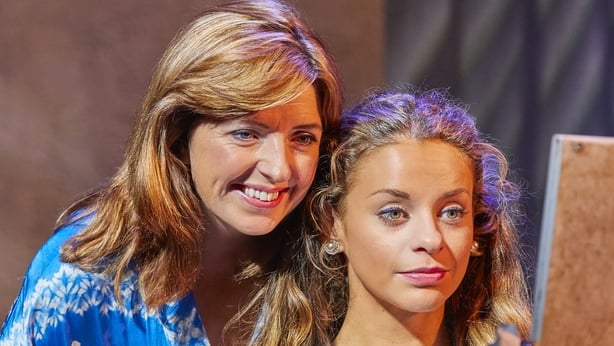 And while Mamma Mia! basically bookends Sharon Sexton's career, it far from defines her.
Her performances as Sloane in Bat Out Of Hell The Musical earned Sharon a West End Wilma Award for Best Actress in a Musical. She's also starred in West End runs of The Commitments (The Palace Theatre), Billy Elliot (Victoria Palace), she's played Nancy in Oliver!, Lucy in Jekyll and Hyde, while Irish theatre-goers can't have missed her as Surfia in I Keano.
"I'm at a stage where I've been working in London and particularly in the West End for quite a while," she says, when asked about the idea of going out on an international tour with Mamma Mia! "And I love London very much. I feel like it is a second home. So the idea of touring wasn't something that initially appealed to me."
But then she spotted a familiar sight when she took a glance at the various venues and places Mamma Mia! was due to visit. The timing was also pretty perfect.
"I remember looking at the tour schedule and realising: 'Oh my God I'm in Dublin!' And not only am in Dublin, but I'm in the Bord Gais, and not only that, but it's the month of December. So it's the first Christmas I'm going to get to spend here in Ireland with my family doing the most amazing show!"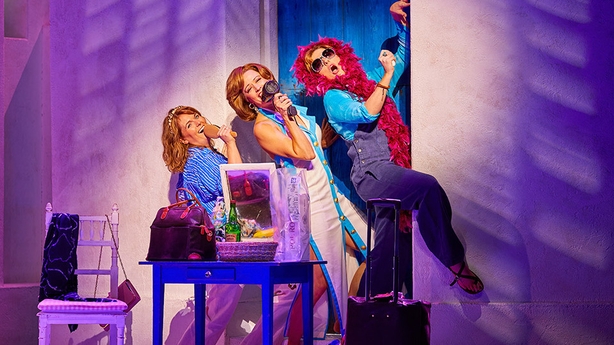 And she'll be performing in Mamma Mia! with a rather familiar face, as her partner Rob Fowler also landed a role in the production as her lead love interest Sam Carmichael. Sharon insists that it's just one of those things. The magic of showbiz!
"We've been cast in the show together," she says, with a broad smile. "We were cast separately and auditioned at separate times and there was about a two-week period where we didn't know whether it was going to happen or not. It was a crazy two weeks for us because you're trying to plan life and stuff.
"But it has worked out fantastically," she adds. "We are literally gypsies at the moment. We've got the dog on the road with us. We've given up everything in London... so it's like we're on holiday with this amazing show where you get to pretend you're on a Greek island every day."
Mamma Mia! is the Bord Gais Energy Theatre from December 10 - January 5.