Selena Gomez has just released her new single Lose You To Love Me, which details a damaging romance, and fans have speculated it is about her ex-boyfriend Justin Bieber.
The pop star opens up about a destructive relationship in the candid lyrics.
She sings about putting her former boyfriend first and that they "adored it", that they sang off-key in a chorus to one of her songs "because it wasn't yours" and that they moved on with a new partner "in two months...like it was easy".
Gomez and Bieber had an on-and-off again relationship with Bieber for years before reportedly splitting for good in March 2018.
Bieber began dating model Hailey Baldwin in June 2018, becoming engaged a month later and marrying in September of that year.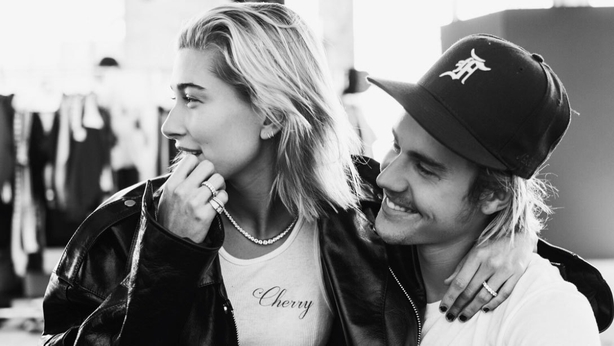 In the emotionally raw new single, Gomez opens up about learning to love herself after letting go of the relationship, singing "I needed to lose you to love me".
She concludes the song with: "And now the chapter is closed, and now it's goodbye, it's goodbye for us."
Fans are convinced the song is about Bieber.
SELENA GOMEZ CALLING OUT JUSTIN BIEBER. YAS QUEEN. No one can change my mind. #SelenaGomez

— Witchy Vibes🎃🧚🏽‍♂️👻💀 (@vickyxking) October 23, 2019
PSA:

Y'ALL. SELENA GOMEZ HAS NEVER LOOKED OR BEEN BETTER & SHE'S DOING IT WITH A SONG 100% ABOUT JUSTIN BIEBER.

"In two months you replaced us like it was easy."

I love it so much. She's back. https://t.co/WpiomxMjxj @selenagomez #LoseYouToLoveMe

— W. Cade Bethea // JINGLE BALL & LOVER FEST EAST 1 (@loverfesteast) October 23, 2019
Interesting & crazy how @justinbieber and @selenagomez communicate so much to each other through their music. For YEARS. Wishing them both well. #LoseYouToLoveMe #SelenaGomez #JustinBieber ♥️

— Brenda (@Breegirl28) October 23, 2019
Listened to Selena Gomez' new song and I'm a fan! It's sad hearing her say "In two months you replaced us ". I can literally feel her pain and how hurt she was that Justin Bieber got together with Hailey so fast. 😪 #LoseYouToLoveMe

— Tammy (@SKMom75) October 23, 2019
if selena's song didn't scream justin bieber to you idk what to tell you

— sanya (@thesarcasticleo) October 23, 2019
I'm literally screaming. @selenagomez's new song says "in two months you replaced us" like @justinbieber 😭

— sabrina (@sabpalac) October 23, 2019
This is 27-year-old Gomez's first new music since her 2015 album Revival.
Gomez, who co-wrote the track, commented on the song in a statement: "This song was inspired by many things that have happened in my life since releasing my last album.
"I thought it was important to share the music, as I know many can relate to the fact that the road to self-discovery generally comes through the scars in one's life.
"I want people to feel hope and to know you will come out the other side stronger and a better version of yourself."