Scarlett Moffatt and family move to Namibia, The Flash and Orange is the New Black return – and Ar Son na Poblachta looks at the lives of real people during The War of Independence...
Pick of the Day
The British Tribe Next Door, 9.15pm, Channel 4
Gogglebox stars Scarlett Moffatt and her family are transplanted into a replica of their terraced family home - complete with running water, electricity and their possessions around them - to a remote Namibian village.
They'll be living in Otjeme, home to 100 semi-nomadic Himba cattle herders who choose to live very traditional lives.
In episode one, the Moffatts arrive in Namibia and are overwhelmed by the sight of their terraced house in the middle of the village.
The first Himba visitors arrive at the house and are shocked by the amount of clothes and shoes owned by Scarlett compared to their one outfit.
New or Returning Shows
The Flash, 8.00pm, Sky One
Grant Gustin and the Central City gang are back for the sixth season of this latest TV adaptation of DC Comics' legendary, Scarlet Speedster.
In this opening episode, Barry and Iris deal with the loss of their daughter, and the team faces a threat that could destroy Central City, while Killer Frost has a brush with death.
Orange is the New Black, 10.30pm, TG4
We're now at season four of the cultish prison dramedy based on Piper Kerman's memoir about her time behind bars.
As the new run begins, the prison has a major security breach and a lot of new inmates force Caputo to call in the big guns.
Meanwhile, things get a little too real for Crazy Eyes and Lolly.
New to Download
Jenny Slate: Stage Fright, Netflix
Comedian and actress Jenny Slate's first Netflix comedy special gives the audience an inside look at the comedian's world.
Interspersed within her stand-up set, she shares personal clips of her childhood and interviews with her family in an intimate look at her life.
Jenny overcomes her stage fright while telling stories about her visit to a midnight Catholic Mass and the ghosts that haunted her childhood home.
Don't Miss
Ar Son na Poblachta, 7.00pm, RTÉ One
This miniseries returns to address a turbulent period of our history - Cogadh na Saoirse/The War of Independence, bringing fresh insights, exploring the lives of real people whose stories cast light on and improve our understanding of those troubled times.
First up, Thomas Hodgett was from Dungannon, a devout Protestant and Loyalist. He worked in the Post Office and by February 1921, had become the Postmaster in Navan.
In the early hours of 18th February three men in civilian clothing knocked on the door of his home claiming to be police. He ended up shot and thrown in the nearby river Blackwater.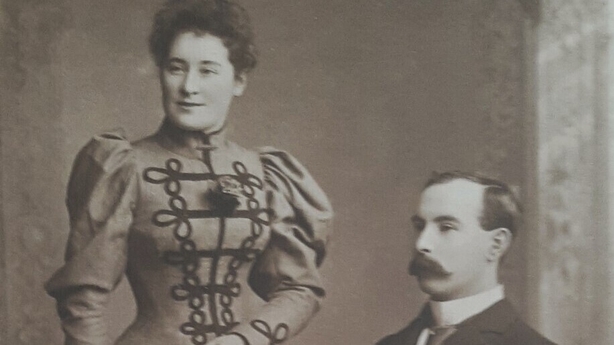 Click here for full TV listings