Coronation Street star Dolly Rose Campbell has revealed that her character Gemma Winter, who is pregnant with quadruplets, goes into labour at an extremely inopportune moment in an upcoming episode.
Chesney has whisked Gemma away for a day out to the seaside, where they take a cable car ride. He has planned a romantic proposal, but things start going off the rails when an excited Gemma knocks the ring over the side of the cable car.
Things go from bad to worse when Gemma's waters break and a panicking Chesney hits the emergency brake on the cable car, leaving them stuck mid-air with Gemma in full labour!
Actress Campbell has revealed how challenging it was filming the labour scenes while suspended in the air.
"Nothing can prepare you for doing those scenes so high up in such a tiny cable car," she said. "By the time we were in there with me wearing the big prosthetic belly there was very little room. The cable car also had a weight limit so everything had to be weighed."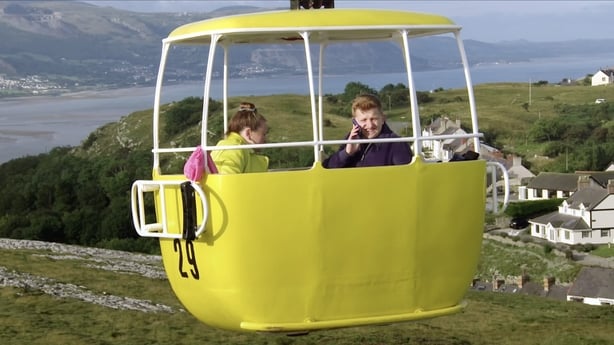 The soap star said it took three days for them to capture the dramatic scenes.
"I was a bit frightened at times but it was such a new experience and we ran off pure adrenaline," she said. "It was like being in a play; there was no crew around us, it was just the two of us. But that was good because Chesney and Gemma would feel isolated in that way."
She said she did plenty of research before filming the labour scenes.
"This is a very unique situation. I obviously don't know anyone who has given birth in a cable car, but I went round asking everyone I knew who had given birth what their experience was," Campbell explained. "Quite frankly, I can't understand why anyone would have more than one child as they all sounded horrific!"
The actress said Gemma's transition into motherhood won't be easy as she has "no idea what it is like on a day to day basis having one baby never mind four!"
"Well it isn't a great start as she and the babies are miles away from home in a strange hospital and it is very stressful for Gemma and Chesney," she said.
"Gemma is really worried that they are not all going to make it. She feels an overwhelming responsibility of suddenly being a mum."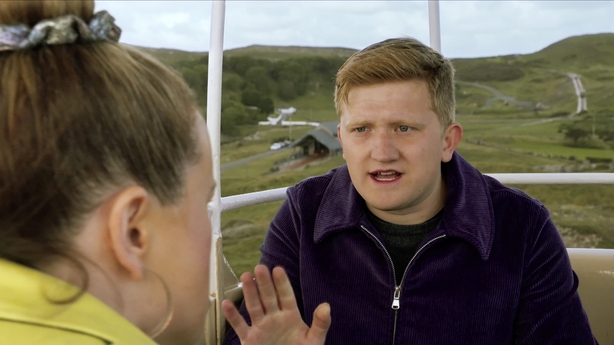 However, the actress thinks Gemma will rise to the challenge.
"I think she is going to be like any mum, trying the best that she can," Campbell said. "She will definitely be overwhelmed about the situation and the reality of looking after them and the desire to protect them. She does have a very strong maternal instinct.
"She does rise to the challenge. Part of her wants for her children what she didn't have and she wants to learn from her mum's mistakes and her upbringing, but she has a lot more to deal with. Bernie only had two to think about and she didn't do a great job, Gemma has four plus Joseph."
Viewers can look forward to some funny and some serious scenes on Coronation Street as Gemma comes to grips with being the mother to four babies.
When asked if there will be some comedy coming up, Campbell said: "Definitely, this is Gemma with quads after all, but we will also be looking at some of the reality and the more serious issues that multiple births can bring up, such as health scares and money worries."