Watchmen is the big new drama from the creator of Lost, Spencer and Vogue are back on the box, as is Travel Man Richard Ayoade . . .
Pick of the Day
Watchmen, 9.00pm, Sky Atlantic & NOW TV
Here's the show that's taking up that gaping hole left behind after Succession completed its second season. Big boots etc.
The Emmy-winning creator of Lost and The Leftovers, Damon Lindelof, brings an entirely new story based on DC's seminal Watchmen graphic novel by Alan Moore.
Embracing the world and themes of the original groundbreaking story, this nine-part series sees new characters thrown into fresh chaos.
Set in an alternate history Tulsa, Oklahoma, the series picks up three years after a coordinated white supremacist attack on police and their families, an event referred to as the White Night.
Following the attack, police wear yellow bandanas to protect their identities, while The Seventh Cavalry, the group behind the attack, don familiar Rorschach-style masks.
New or Returning Shows
Spencer, Vogue and Wedding Too, 10.00pm, E4
Marmite TV, for sure.
In this new series, reality royalty Spencer Matthews and his wife, presenter and model Vogue Williams, plan and throw a big London wedding for friends and family.
In this opening episode, Spencer and Vogue kick off the wedding plans by putting three different party planners through their paces.
Vogue takes pal Millie Mackintosh and mum Sandra wedding dress shopping, and Spencer takes Theodore to baby sensory class, where he becomes convinced his son is a child genius.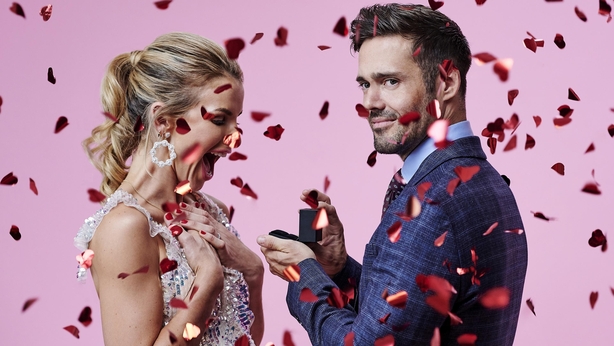 Family Footsteps, 7.30pm, BBC One
An Ulster-Scots family go on a journey back in time with Gavin Andrews to discover what life was like for their ancestors at the turn of the 19th century.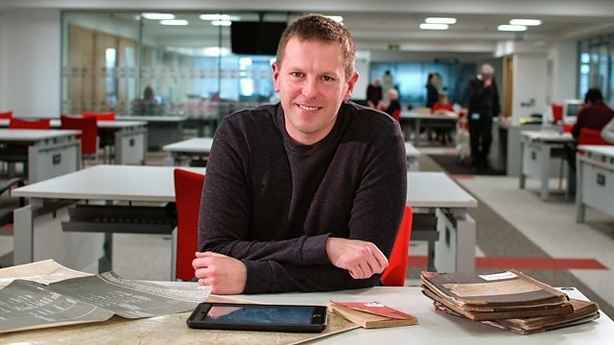 The Day California Burned, 9.00pm, BBC Two
On 8 November 2018, a megafire swept through northern California. In its path was the town of Paradise. Within four hours, around 30,000 people had lost their homes. It was the deadliest fire in America for a century. Drawing on hundreds of hours of footage, this film tells the chilling and dramatic account of that day.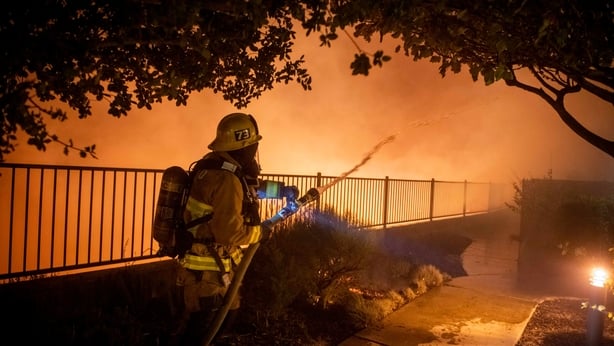 New to Download
Spider-Man: Far from Home, Sky Store
Tom Holland, Samuel L Jackson, Zendaya and Jake Gyllenhaal star as your friendly neighbourhood Spider-man goes on tour.
With the world recovering from the events of Avengers: Endgame, Peter Parker (Holland) wants to get back to being a normal kid, go on a European school trip with his classmates and finally ask classmate MJ (Zendaya) out on a date.
But when a series of mysterious elemental attacks take place across Europe, Peter and his alter-ego are dragged in to action alongside super-powered newcomer Quentin Beck (Gyllenhaal).
Yesterday, Sky Store
Academy Award-winning director Danny Boyle teams up with romcom master Richard Curtis for this fantasy about a world without the Fab Four.
Jack Malik (Himesh Patel) is a struggling singer-songwriter whose dreams are fading, despite the support and best wishes of best friend Ellie (Lily James).
But after a freak accident, Jack wakes up to find that no one has ever heard of The Beatles. Suddenly, his music - or rather, the Fab Four's - is quite a big deal.
Ending Tonight
Jamie's Meat-free Meals, 8.00pm, Channel 4
In the final episode of the series designed to change the way we think about veg, Jamie creates a beautiful oozy risotto with amazing roasted tomato - elegant, classy and seriously tasty. In Jerusalem, Jamie is inspired by gorgeous breakfasts, and rustles up pancakes supercharged with spinach, cheese and chilli.
Here's his cottage pie:
Don't Miss
Travel Man, 8.30pm, Channel 4
Richard Ayoade does Dubrovnik with comedian Stephen Merchant.
Having checked in to their fancy rooms at a 16th-century townhouse, they head off round one of the world's best-preserved medieval cities.
A Game of Thrones tour features some of the show's most celebrated locations, there's also oysters to be enjoyed on the terrace of the famous Hotel Excelsior, and a buggy safari on Mount Srd.
Here he is on the lash with Sara Pascoe:
Click here for full TV listings