As Robert De Niro gears up for the release of his Oscar-tipped crime epic The Irishman, the acting legend has told The Irish Times he has been trying to dig deep into his roots across the Atlantic, and that he hails "from somewhere near Tipperary".
Based on Charles Brandt's non-fiction book I Heard You Paint Houses, Martin Scorsese's film is a biopic of Frank 'The Irishman' Sheeran, a mob hitman who claimed to have been involved in the murder of union boss Jimmy Hoffa in 1975. De Niro plays Sheeran, with Al Pacino playing Hoffa and Joe Pesci cast as mob boss Russell Bufalino.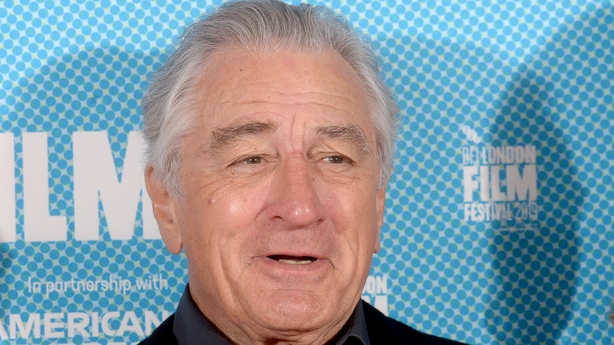 De Niro's paternal grandmother Helen's maiden name was O'Reilly. As a 19-year-old in 1962 De Niro visited Ireland to try to learn more about his ancestry - a subject he has returned to while working on his latest film.
"I have been trying to find out my Irish roots," he told The Irish Times.
"A company came up to me recently and sent me some stuff which I haven't looked at yet. I am from somewhere near Tipperary."
"I was happy to hear that. I like the countryside round there," he added.
The full interview with De Niro and co-star Pacino is published in the weekend edition of The Irish Times.
The Irishman opens in cinemas on Friday, November 8 and will be available on Netflix from Wednesday, November 27.