Deirdre O'Kane has opened up about her husband's cancer diagnosis in 2016, and admits returning to comedy after an eight-year break "saved me in that sense".
The 51-year-old's partner, Irish film director Stephen Bradley, was diagnosed with stage-four cancer three years ago. The shocking news came just a few weeks after the couple and their two children - Holly (14) and Daniel (15) - had relocated from London to Dublin.
Speaking to Ryan Tubridy on Friday's Late Late Show, O'Kane said returning to stand-up, and knowing that there was money coming in, was something she will be forever grateful for.
"It happened three weeks after we returned from England. It was pretty shocking," she said.
"The best thing, I think, was that I had just come back to stand-up comedy after an eight-year break from it. I had just written a show and I kind of feel like comedy saved me in that sense.
"You know, we're freelancers; there's no sick pay that kicks in, there's no company to look after you, you have to work.
"I was very, very grateful that I had a show to take on the road."
"I then had to perform it consistently as Steve was incredibly ill. That, I suppose, is part of every performer's life," she continued.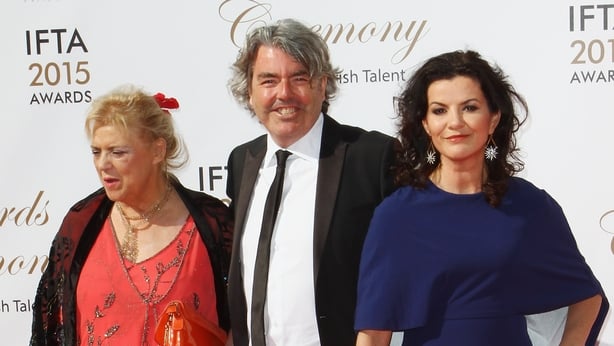 O'Kane revealed that there was one particular night that she struggled to leave her husband's side but recalled how a nurse "gifted" her words she desperately needed to hear.
"I've been onstage many, many times in difficult circumstances, but there was one night in particular when he had just had his liver operation, and they had taken half of his liver out. He was still in the high dependency unit in Vincent's and I was in Vicar Street that night.
"On my way into Vicar Street I called in to see him. There were just so many tubes and wires coming out of him. Normally, I'm very good at compartmentalising, and you know that when you go on stage, stagecraft takes over and you know how to do it. But I was shaky.
"I just wanted to sit with him actually. I didn't really want to go in and perform, even though I was very grateful for the work. As I was leaving, I knew my legs were shaky.
"There was one nurse with Steve and I said to him, 'I have to go to work now. Do I need to be worried about him?'
"He gifted me this, he took me by the arm and said to me, 'I have got this. I am very good at what I do. I don't have another patient here, I just have Steve. I'm watching him around the clock. You go and do your job and I'll do mine'."
You can catch the full interview on the RTÉ Player