Here's what's worth watching on the telly this weekend between now and Sunday night . . . and there's loads on offer!
Pick of the weekend
Living with Yourself, from Friday, Netflix
This is an existential comedy that asks: do we really want to be better?
Miles (Paul Rudd) is a man struggling in life. When he undergoes a novel spa treatment that promises to make him a better person, he finds he's been replaced by a new and improved version of himself.
As he deals with the unintended consequences of his actions, Miles finds he must fight for his wife (Aisling Bea - doing nicely, eh?), his career, and his very identity.
New or Returning Shows
Would I Lie to You? 9.30pm Friday, BBC One
Rob Brydon hosts the comedy panel show returns with team captains David Mitchell and Lee Mack joined by guest panellists Gabby Logan, Chris McCausland, Angela Scanlon and John Simm.
The idea being that each team hopes to hoodwink their opponents with absurd facts and plausible lies about themselves. It's basically an updated Call My Bluff.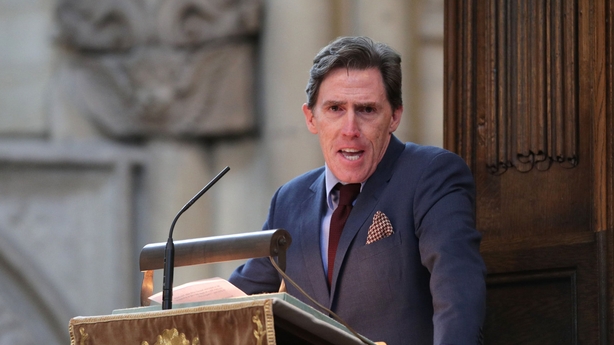 Still Open All Hours, 8.00pm Friday, BBC One
Veteran comedy actor David Jason returns as Granville in this follow-up to Roy Clarke's Open All Hours, as he re-opens the doors of the corner shop for a sixth season.
In the opening episode, Arkwright's protege finds an old mangle in the yard - and wonders how he can best put it to use.
Meanwhile, Beth continues to pressure Leroy to find a date for her best friend, Ruby, who has been suspended at work.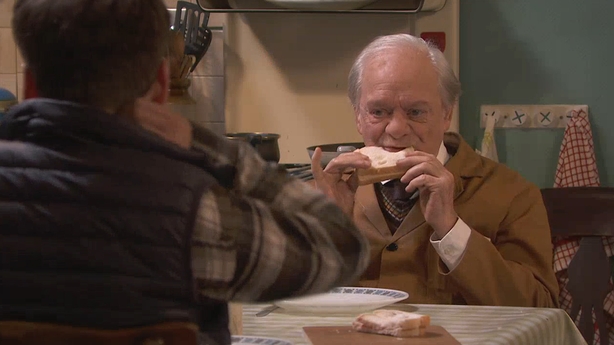 Francis Brennan - All Hands on Deck, 9.35pm Sunday, RTÉ One
The hotelier and intrepid TV travel leader faces a new challenge as he hits the high seas on a Baltic cruise, stepping into various senior seafarer roles.
Under the watchful eye of crew members, he will see if he has what it takes to give the ship's guests the holiday of a lifetime.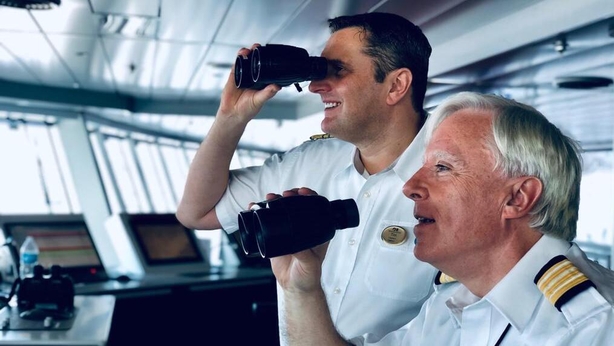 Night and Day, 11.00pm Sunday, Channel 4
It's the second season of the chilling Barcelona-set thriller.
Presiding over a complex investigation, Judge Carles Vallejo encounters a witness who is willing to provide conclusive evidence incriminating politicians and business executives in a large-scale network of corruption involving money laundering.
Jermaine Jenas: Football Going Vegan, 11.15pm Sunday, BBC One
The former footballer Jermaine Jenas explores the rise of veganism in the game, a somewhat controversial subject.
He talks to celebrity nutritionist Rhiannon Lambert, cooks a couple of dishes with Instagram chef Miguel Barclay, while also spending the day at England's first ever vegan football club, Forest Green Rovers.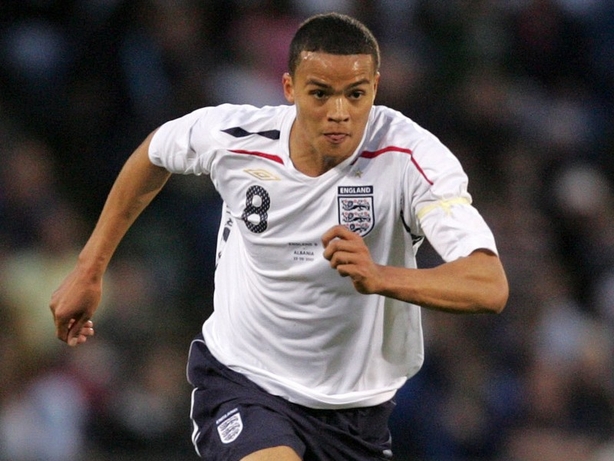 Even Later . . . with Jools Holland and Mark Ronson, 11.05pm Friday, BBC Two
For the first time in the long-running musical show's history, Jools Holland will be joined by a different guest each week to share hosting duties.
First up is modern day music Midas Mark Ronson. Not only will he be introducing and performing with much talked about Arkansas singer YEBBA, he'll also be discussing his working with new female voices as well as picking his favourite clip from the Later vaults.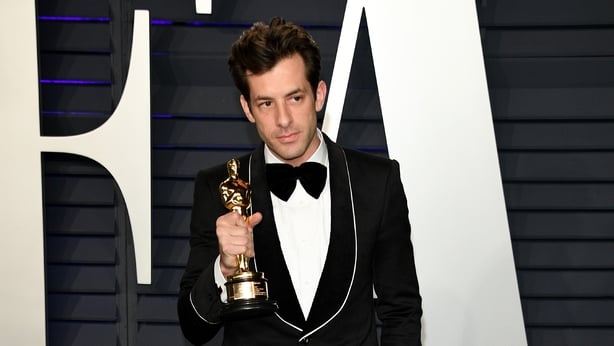 Who Killed Garrett Phillips? - Part One, 9.00pm Sunday, Sky Crime & NOW TV
This heart-wrenching two-part HBO documentary explores the case of 12-year-old Garrett Phillips, who was murdered in his home, in a small town in upstate New York in late 2011.
Police quickly zeroed in on a suspect in this unthinkable crime: Oral 'Nick' Hillary, a black man in the mostly white community, the soccer coach at Clarkson University and the ex-boyfriend of Garrett's mother, Tandy Cyrus.
Chuck Berry: The King of Rock n' Roll, 9.00pm Saturday, Sky Arts & NOW TV
Despite his iconic status, and reverence for his talent by rock's heroes John Lennon, Keith Richards, Steven Van Zandt, Joe Perry, Nils Lofgren and Alice Cooper, all featured, rock 'n' roll pioneer Chuck Berry was a family man.
He was a prolific craftsman of word and chords - an undisputed and stunning combination of talent and charisma. With unprecedented access through the Berry Estate, this is the inside story of the man known as the bedrock of rock n' roll.
New to Download
The Old Man and the Gun, from Sunday, Sky Cinema Premiere & NOW TV
Screen legend Robert Redford takes his ultimate bow in what is regarded as his final role, in the story of another man's last hoorah.
Based on the true story of Forrest Tucker, Redford plays a 70-year old man who escapes from San Quentin prison to act out a string of heists that confounded the authorities and enchanted the public.
Wrapped up in the pursuit are detective John Hunt (Casey Affleck), who is enthralled by Forrest's craft and ingenuity, and his romantic interest (Sissy Spacek) who finds it easy to look past his chosen occupation.
Goosebumps 2: Haunted Halloween, from Friday, Sky Movies Premiere & NOW TV
Leading the charge of films perfect for Halloween is this spooky sequel to the howling fun 2015 film Goosebumps.
This time around, best friends Sonny and Sam inadvertently bring Slappy the Evil Ventriloquist's Dummy back to life, who then wreaks havoc on their town by bringing his beastly buddies from the pages of RL Stine's series of scary stories.
How to Train your Dragon: The Hidden World, from Saturday, Sky Movies Premiere & NOW TV
Now chief and ruler of Berk alongside Astrid, Hiccup has created a gloriously chaotic dragon utopia.
When the sudden appearance of a female Light Fury coincides with the darkest threat their village has ever faced, Hiccup and Toothless must leave the only home they've known and journey to a hidden world thought only to exist in myth.
MeatEater: Season 8, from Friday, Netflix
Steve's journeys in search of such delicious game meat as venison and mutton take him as far afield as Mexico and Alaska.
Baby: Season 2, from Friday, Netflix
Chiara and Ludovica find their lives spinning out of control as they navigate relationships, high school dramas and new corners of Rome's underworld.
Eli, from Friday, Netflix
Here's the story of a young boy plagued with an unknown, debilitating illness that requires him to live completely sealed off from the outside world.
After exhausting every option, his parents put their trust - and his life - in the hands of a doctor whose experimental, cutting edge treatments may hold Eli's last hope.
The Laundromat, from Friday, Netflix
When her idyllic vacation takes an unthinkable turn, Ellen Martin (Meryl Streep) begins investigating a fake insurance policy, only to find herself down a rabbit hole of questionable dealings.
That's linked to a Panama City law firm and its vested interest in helping the world's wealthiest citizens amass even larger fortunes.
Tell Me Who I Am, from Friday, Netflix
After losing his memory at 18, Alex Lewis relies on his twin brother Marcus to teach him who he is.
But the idyllic childhood Alex paints is hiding a traumatic family secret that the twins must finally face together decades later.
Ending this Weekend
The Circle, 10.00pm Friday, Channel 4
It's the final. Who will be walking away with the £100k prize? Do you care?
Celebrity Coach Trip, 7.30pm Friday, E4
The coach is on the French Riviera for the final day and Brendan's budget-blowing activities get mixed reviews as the celebs are concerned about going water jousting.
Weekend movies
Get Out, 9.00pm Saturday, Channel 4
Daniel Kaluuya and Allison Williams star in writer-director Jordan Peele's horror classic.
Photographer Chris Washington (Kaluuya) and his girlfriend Rose Armitage (Williams) are spending the weekend at her parents' place in upstate New York.
He's uncomfortable about the trip, as she has told him that he's her first black boyfriend but hasn't shared that fact with her parents. Once he gets there, things start to get really weird.
Goodfellas, 10.30pm Friday, RTÉ 2
Just as The Irishman is about to be released, here's a superb slice of mob action from legendary director Martin Scorsese, starring Ray Liotta, Robert De Niro and an Oscar-winning Joe Pesci.
An Irish-Italian boy from a poor neighbourhood grows up idolising the glamorous lifestyle of the Mafia. Taken under the wing of a mobster, he rises quickly in the world of organised crime.
But he soon has to face the realities of murder and treachery, while his involvement in drug deals puts him at risk from both sides of the law.
The Last Days on Mars, 1.20am Friday night/Saturday morning, Channel 4
Liev Schreiber, Olivia Williams, Romola Garai and Elias Koteas star in director Ruairi Robinson's feature debut, a sci-fi horror set on the red planet.
It's the near future and an international crew of astronauts are finishing their six-month mission on Mars. In just 19 hours the spaceship Aurora will arrive to take them home.
What could possibly go wrong?
Fences, 11.05pm Saturday, Channel 4
Denzel Washington stars alongside Oscar winner Viola Davis in his adaptation of August Wilson's Pulitzer Prize-winning play set in 1950s Pittsburgh.
He plays ex-con and dustman Troy Maxson, who was once an all-star Negro Leagues baseballer in an era when black players stood no chance of elevation to the Major League.
News that his son Cory is being scouted for college football scholarships makes Troy resentful, resulting in friction that boils over when his wife Rose (Davis) asks Troy to construct a fence around the house.
Don't Miss
Tom Allen Absolutely Live, 10.00pm Sunday, Channel 4
Comedy - especially stand-up - is the most subjective form of entertainment. But Tom Allen's pretty much as mainstream as they come, so a good few someones out there will love this.
Allen's unique style of sharp, acerbic wit and camp, riotous storytelling has seen him sell out shows all over the UK, culminating in this recording of the show at his spiritual home, the world-famous London Palladium.
Here he is in action:
Box Set Binge
Looking For Alaska, from Saturday, RTÉ Player.
This is a new eight-part limited series based on the best-selling coming-of-age John Green novel of the same name.
The story is told through the eyes of teenager Miles 'Pudge' Halter as he enrolls in boarding school to try to gain a deeper perspective on life. He falls in love with the fascinating Alaska Young and finds a group of loyal friends along the way.
The show was adapted for TV by Josh Schwartz (creator The OC) and Stephanie Savage (co-creator Gossip Girl, writer/producer The OC), so you can expect this to be a delightfully addictive teen drama.
Click here for full TV listings