There's Ireland's Euro 2020 date with Swiss destiny in Geneva, The Good Doctor returns to St Bonaventure Hospital, while Line of Duty hits season five . . .
Pick of the Day
Euro 2020 Qualifier: Switzerland v Republic of Ireland, 7.00pm, RTÉ 2
And so, it comes down to this. Or else next month's meeting with Denmark. It's win one or it's the play-offs at best for Mick McCarthy's Green and White Army.
In fairness, for all the moaning about last Saturday's joyless draw in Georgia, going into these games with any chance of qualifying is pretty much as good as anyone could've hoped for before a ball was kicked.
Darragh Maloney is joined by David Meyler and Liam Brady for live coverage of Switzerland v the Republic of Ireland from Geneva. Commentary from George Hamilton and Ronnie Whelan, and the game kicks-off at 7.45pm.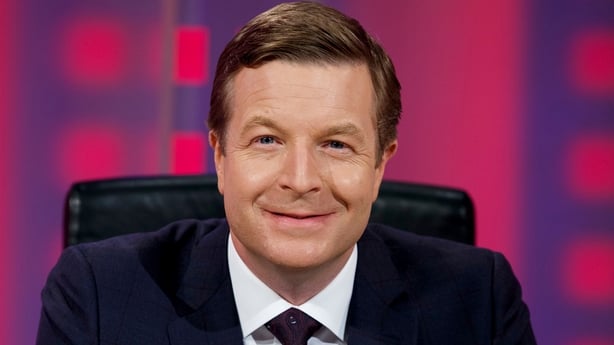 New or Returning
The Good Doctor, 9.00pm, Sky Witness
The doctors at San Jose's St Bonaventure Hospital are back with new episodes of the hit, heart-filled drama starring Freddie Highmore as Shaun Murphy, a young autistic savant surgical resident at the hospital.
As the season opens, Dr Murphy is recovering from what he believes was a disastrous first date with Carly. But he immediately bounces back by proposing a radical surgery to save a newlywed woman's life.
Meanwhile, after the new chief of surgery, Dr Audrey Lim, announces that the residents can lead surgeries, Dr Morgan Reznick and Dr Alex Park compete for the chance to operate on an elderly patient who has been diagnosed with cancer.
Line of Duty, 10.20pm, RTÉ 2
After last week's highly-charged season four finale, there's no let up and it's straight into the fifth run of Jed Mercurio's hugely entertaining police drama about cops who investigate other cops.
Former Boardwalk Empire and This is England scene-stealer Stephen Graham joins the cast as AC-12 investigate possible police collusion with the hijackers of a drugs transport.
Lenny Henry's Race Through Comedy, 9.00pm, Gold
Here's the first in a trilogy of programmes celebrating British TV comedy throughout the decades, focusing on the iconic shows that have shined a light on the country's rich mix of multiculturalism.
Unearthing various gems from the past, Lenny Henry paints a funny yet thought-provoking picture of British comedy history - from Rising Damp through to the likes of Desmond's, Goodness Gracious Me, and Chewing Gum.
He will also tackle the classic and the controversial when he meets various stars from and celebrity fans of these iconic comedies.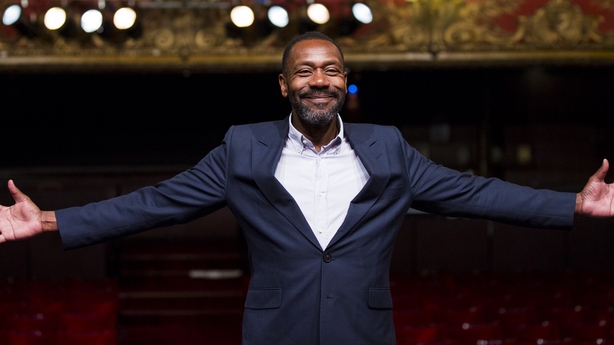 Landscape Artist of the Year, 8.00pm, Sky Arts & NOW TV
Expert judges - portrait artist Tai Shan Schierenberg, curator Kathleen Soriano and art dealer Kate Bryan - whittle down thirty-six new artists across six regional heats, taking place at various locations across the UK.
To start, the artists will be set the task of capturing Smeaton's Tower in Plymouth.
New to Download
Living Lolita, RTÉ Player
The Irish Gothic Lolita Community is a group of women based all over Ireland who dress in an elaborate renaissance-inspired style that originated in Japan, some wearing it every day "to the shops for a jug of milk".
To the Lolitas, this is more than about clothes, and more of a movement. The group meets once a month and are grateful to have found each other.
Despite dealing with unwanted attention from onlookers, and the common misconceptions surrounding their controversial name, the Lolita movement is about empowerment, belonging - and most of all, friendship.
Ending Tonight
Junior Doctors: on the Front Line, 11.35pm, BBC One
It's all change for second-year doctor Luke as his more experienced colleagues leave the ENT department, meaning he will need to work more independently.
Unsure if ENT is the specialty for him, Luke decides to takes a trip back home to Derry to seek advice from his father, who is a GP.
Don't Miss
Zomboat! 10.00pm, ITV2
Cheaper than a pint in Dublin's Temple Bar, this zero-budget zombie apocalypse sitcom is certainly worth a look.
It's about gamer Kat (Leah Brotherhead) and her sister Jo (Downton Abbey's Cara Theobold) on a canal boat in Birmingham as walkers take over the English midlands.
In this second episode, Kat and Jo want Amar and Sunny off the boat.
Click here for full TV listings