Gay Byrne was given a fulsome round of applause on the Ray D'Arcy Show on Saturday night during an appearance by his wife Kathleen Watkins.
A round of applause in studio to let Gaybo know that we're all thinking of him 💕#RayDarcyShow pic.twitter.com/9T79auGqMv

— The Ray D'Arcy Show (@RTERayDarcyShow) October 12, 2019
Watkins, who has been married to the veteran broadcaster since 1964, was on the show to talk about her new book The Ordinary Woman and Other Poems I Love but she also answered questions about her husband's current mood.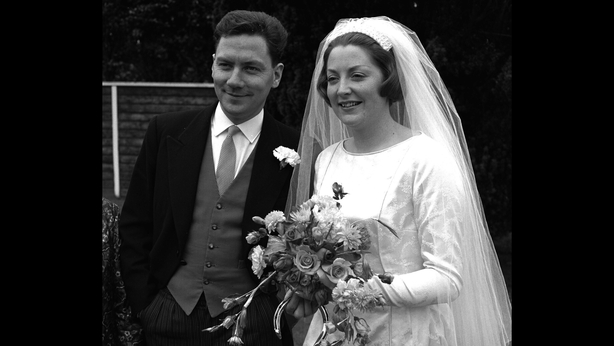 85-year-old Gay was diagnosed with prostate cancer in 2016 and has been receiving treatment.
Asked how Gay was, she replied, "The sense of humour is still there. We'd better be good tonight, I can tell you!"
Kathleen Watkins (pictured with grandson Cian) is up first! The #RayDarcyShow is live @RTEOne now pic.twitter.com/34bMV9hvkc

— The Ray D'Arcy Show (@RTERayDarcyShow) October 12, 2019
The audience then burst into a round of applause for the veteran broadcaster.
Kathleen has penned ten books and has also written numerous poems and she says that her grandson Cian, who was in the audience at the Ray D'Arcy Show on Saturday night, is her inspiration for writing after she began creating stories which she would then recite for him at bedtime.
The stories she told were about Pigín, the main character in her first book, which sold over 30,000 copies in Ireland.
Kathleen Watkins reads 'In Memory Of My Mother' by Patrick Kavanagh.#RayDarcyShow pic.twitter.com/bYrMQSDjtU

— The Ray D'Arcy Show (@RTERayDarcyShow) October 12, 2019
"I love the written word and I loved it even at national school," she said. "If you're introduced to these things as a child, if you're that way inclined, you run with it.
"And so when I went to boarding school then, they gave us a little bit of everything and the written word was very important."
In late 2016, Gay revealed live on his Time Warp radio show  RTÉ Lyric FM that he was to begin treatment for prostate cancer.
Speaking to the Sunday Independent last week, Kathleen has said she can't see Gay Byrne returning to television.
"It was some career he had, we have all that memorabilia, a pile of stuff. But life goes on and other people take over.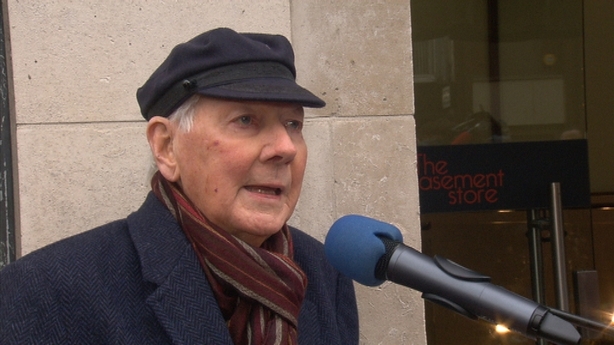 "I think it's very difficult to broadcast in this era, because I don't think people are watching television in the same way."
Speaking about her husband's health, she said, "It's an ongoing situation, treatment is ongoing. We have incredible support from our family and friends and we're lucky because a lot of people our age have family all around the world; we have our two daughters here, one in Clare and one in Howth, and they are like scaffolding around us."
Earlier this year, Gay was honoured with the Ireland-US Council's Lifetime Achievement Award but was unable to attend the ceremony in Dublin Castle due to a broken wrist and chest infection.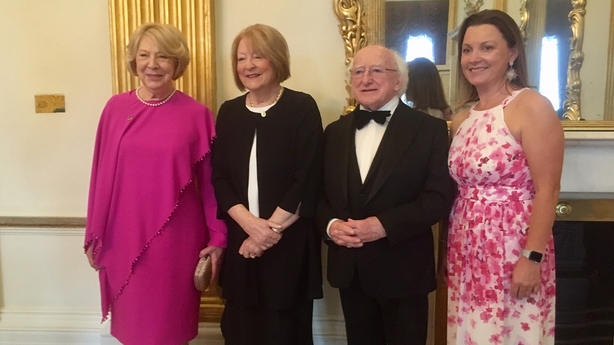 Kathleen Watkins and the couple's daughter Suzy O'Byrne received the award on his behalf from President Michael D Higgins. 
More television news here