Riverdance is celebrating 25 years and those who were involved in the original Eurovision interval performance in 1994 have reflected on what a life changing experience dancing in Riverdance can be.
Eileen Martin was among the original dancers for the very first live performance of Riverdance before going on to become the lead dancer for the show's time on Broadway.
"It was a dream come true," she told RTÉ Entertainment. "It was the pinnacle of my career."
Eileen continued, "I didn't know what to expect, nothing like that had happened before, you'd just go to competitions, so I thought this was amazing, we were going to be on TV... We realised on the actual night of the Eurovision that it was something special."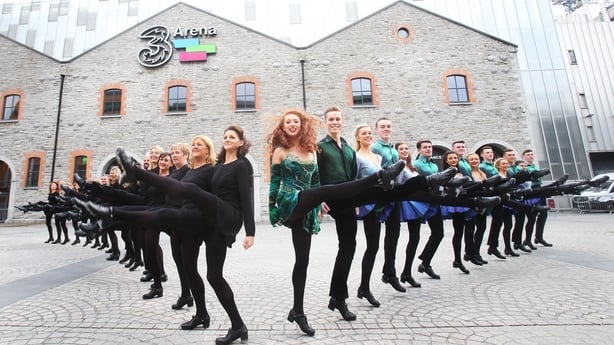 One of Eileen's fellow original Riverdancers, Lucia Rafter, added, "It changed all our lives."
Eurovision commentator Marty Whelan spoke about the pride Riverdance instilled in him.
"Your jaw dropped, you just sat there going 'sweet divine God'," he said.
"There was this strange pride that all of us felt in that moment when it went out because it was Irish and it was different and it was modern and it was sexy, and it made us all feel proud."
From finding love on tour, on-stage proposals and family links, to world travel and more, watch our video to hear more from those who are part of the Riverdance legacy:
Tickets for Riverdance at Dublin's 3Arena next February are on sale now.