Emmerdale star Ryan Hawley, who plays Robert Sugden on the soap, has said he will "miss the show massively" after his character leaves the dales.
Robert is at the centre of a big storyline on Emmerdale at the moment as he has gone on the run with Aaron Dingle, played by Danny Miller, after they find out that Lee has died and Robert could be charged with murder.
"Robert very quickly realises he is in a lot of trouble and this is going to change everything," Hawley said of Lee's death.
"He is going to be going away to prison for a much longer time than they had thought and he had accepted. So Liv suggests the only option they have is to leave and the decision is made.
"Robert is initially reluctant for Aaron to join him, but Aaron says there is no way you are leaving without me so he reluctantly accepts that. He knows he has to go and it has to be quick."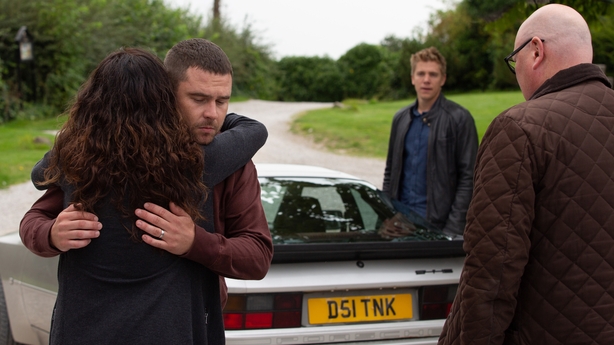 Speaking about his own goodbye to the dales, Hawley said, "I will miss the show massively, it has been a huge part of my life for the last few years. I love working here, I love the people that I work with and it's going to be very emotional leaving."
Among his favourite memories from his time on Emmerdale, he mentioned the big crash scenes from 2016.
"I was so lucky to be involved in the big crash scenes in 2016. The underwater scenes that we filmed at Pinewood studios were fantastic to do. Me and Danny got to have a lot of fun there swimming in a tank," he recalled.
"There were so many special effects in the crash sequence that week it was probably the biggest thing Emmerdale has ever done and it was amazing to be a part of it.
"I have been very lucky to be involved in some very ambitious stunts and storylines but that was the stand out one: everyone pulled together, we were up against the odds but I really think we managed to pull it off."
Emmerdale next airs on Wednesday at 7pm.