Coronation Street star Ryan Clayton has said his character, Josh Tucker, fears for his life after coming face to face with David Platt in prison.
In an upcoming episode, David Platt (Jack P Shepherd) will be confronted with his rapist Josh Tucker (Ryan Clayton) in prison. But when David realises that the Coronation Street villain has been jailed for a further sexual assault, he is filled with anger.
When asked if he thinks his character is remorseful, Ryan Clayton said he reckons Josh's attitude has always been "unless it's proven it is not a fact".
"Even though he says that they can call him what they want inside, he thinks at the end of the day it can't be proven - that's his approach and that's his mindset," he added.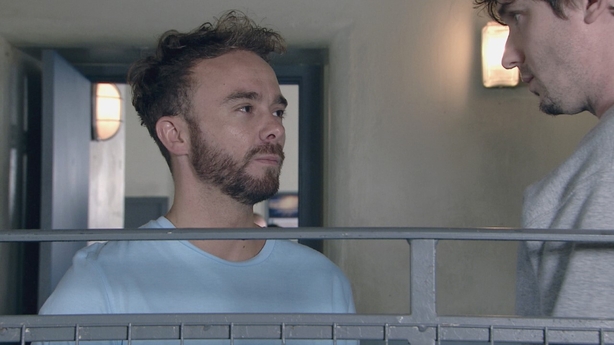 Ryan said that Josh is "worried for his safety" when he sees David in prison.
"In the prison, people already know that Josh is a rapist so when he sees David he panics because it makes it more real to everyone inside.
"He is worried for his safety now because he can't lie about what he has been sent down for."
Ryan admits there were "a few scenes that were challenging" but it was "good fun" working with Jack P Shepherd again.
"The set of the prison was brilliant because I could really get myself into it. There were a few scenes that were challenging because it was all fight co-ordination and very physical work all day but it was really good to get myself into the mindset of being in the prison.
"Working with Jack again was good fun, there's huge stakes so filming some scenes felt like it was one hundred miles an hour. We then had scenes that were just us two alone and those scenes I am really looking forward to watching because they are probably some of my favourite scenes that I have done," he added.
Coronation Street airs on Virgin Media One and ITV on Mondays, Wednesdays and Fridays.