Ginger Baker, the acclaimed drummer with the super-group Cream, which featured Eric Clapton on guitar and the late Jack Bruce on bass, has died at the age of 80.
Baker's family had revealed in recent weeks that the musician was seriously ill and had asked fans to "please keep him in your prayers". Baker's Facebook page said he "passed away peacefully" on Sunday morning, in a London hospital.
In 2013, Baker revealed that he had been diagnosed with chronic obstructive pulmonary disease caused by smoking. He also suffered from chronic back pain as a result of degenerative osteoarthritis.
We are very sad to say that Ginger has passed away peacefully in hospital this morning. Thank you to everyone for your kind words over the past weeks.

— Ginger Baker (@GingerBDrums) October 6, 2019
In July 2016, he had open-heart surgery following what was described as a "major" heart problem. He had fallen at his home some months earlier, which obliged him to cancel shows with his band Air Force 3.
A rumbustious, edgy character, Baker combined a delicate jazz sensibility when required, with a core blues instinct instilled from his early days on the discerning London scene. The drummer co-founded Cream in 1966 with Clapton and Bruce, both of whom handled lead vocals on alternate songs.
The unit, famous for long bluesy solos - disavowed later by Clapton who recalled long performances of songs with some distaste - recorded four albums before calling it a day in 1968. 
The trio sold in excess of 15 million records globally and their enduring hits were Sunshine of Your Love, Strange Brew and White Room. Three of the albums made both the US and UK top five.
The late guitarist and blues man Rory Gallagher toured the USA with Cream as a member of his own band Taste. Dónal, Rory's only sibling, and Taste's road manager at the time, has frequently recalled that legendary roller-coaster bus tour across the USA in the company of the blues-rock giants, as they played a string of concerts together.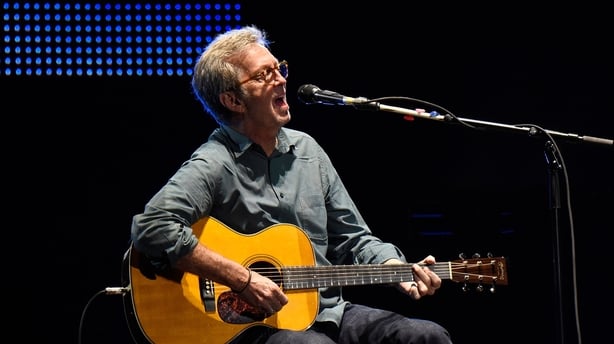 After Cream split up, Baker formed the band Blind Faith, which featured Clapton, Steve Winwood and Rick Grech. Baker. The quintessential London geezer was forever lauded afterwards by Clapton, as a genius of drumming, whatever about Cream's on-stage longeurs towards the end of the the band's existence. Baker also played with Hawkwind and Fela Kuti, following Blind Faith's brief success.
In 1993, Cream were inducted into the Rock and Roll Hall of Fame and the band performed a short set, including Sunshine of Your Love, Crossroads and Born Under a Bad Sign.
Clapton, despite his misgivings, was the key to reunions and particularly the four dates the band played at the Royal Albert Hall in May 2005, which sold out in an hour. 
"I missed them, and I had missed them for a long time," the guitarist said. "And I kind of realised, deep down, that as much as they might want to get together again that it was really my call - because I had walked from it." 
The Albert Hall performances led to a subsequent CD/DVD release, treasured by Cream's myriad fans.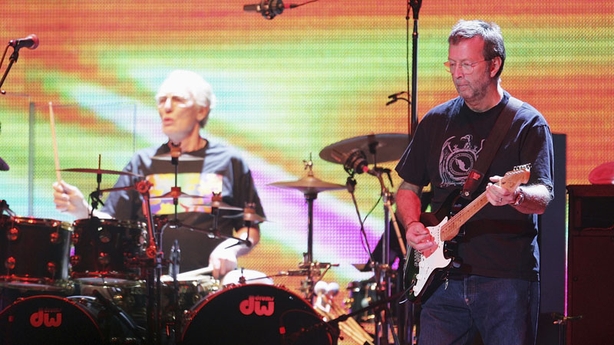 Baker, a charismatic, loquacious figure was born in 1939 in Lewisham, South London. He grew up with trauma, in effect, with the sounds and sights of the Blitz.
The loss of his father who was killed in action in 1943 affected him deeply. In the fascinating documentary about his life, Beware of Mr Baker, the musician recalled how he never saw his dad alive again after bidding him farewell at a London train station.
The musician, who played a Belfast gig in 2014, began drumming as a teenager and Today's Observer quotes remarks from a 2009 interview. "I'd never sat behind a kit before, but I sat down - and I could play! One of the musicians turned round and said, 'Bloody hell, we've got a drummer', and I thought, 'Bloody hell, I'm a drummer!'"
Read Paddy Kehoe's review of the film documentary Beware of Mr Baker