In an extract from his forthcoming memoir, musician Elton John has revealed that a serious infection following surgery for prostate cancer left him '24 hours from death'.
The singer was kept in intensive care for two days after complications and came round in hospital praying. 'Please don't let me die - please let me see my kids again' was his heartfelt plea.
John had undergone surgery for prostate cancer in Los Angeles in 2017. Ten days later, while performing in Las Vegas, he began to feel pain. It was subsequently found that fluid was leaking from his lymph nodes.
Happily, a colonoscopy led to treatment to stop the leaking of fluid, a matter of days before Elton's 70th birthday.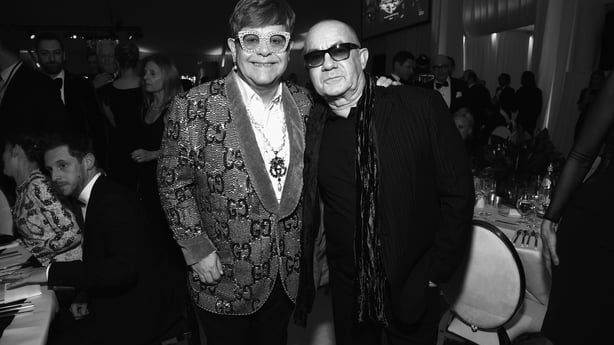 In his memoirs, which are being serialised in the Daily Mail, he also reveals that his troubles were not over.
Soon after, while touring South America, he began to feel ill again and found he 'couldn't stop shaking'. The tour was duly cut short and John returned to England, 'feeling worse than I ever had in my life'. He had in fact contracted a serious infection in South America.
The doctors told his husband David Furnish that Elton was 24 hours away from death. "If the South American tour had gone on for another day that would have been it: brown bread," Elton said.
'So I was incredibly lucky - although, I have to say, I didn't feel terribly lucky at the time. I lay awake all night, wondering if I was going to die. In the hospital, alone at the dead of night, I'd prayed: Please don't let me die, please let me see my kids again, please give me a little longer.'
Me: Elton John Official Autobiography will be published by Macmillan on October 15.
Elton will now perform an extra date at 3Arena on Saturday December 5, 2020. Tickets for the extra 3Arena date go on sale on Thursday, October 10, at 9.00am