Ahead of his appearance at Dublin's Olympia Theatre this Saturday, Beatles historian Mark Lewisohn tells John Byrne about falling for the Fab Four and what fans can expect from the show that gets inside legendary album Abbey Road
Last week marked the 50th anniversary of the Beatles' album Abbey Road, the last work John, Paul, George and Ringo recorded before their infamous split.
To explore this anniversary, the world's leading Beatles historian, Mark Lewisohn - whose highly-acclaimed Tune In is the first part of the band's definitive biography - has gone on tour with a show called Hornsey Road.
Promising surprises, delights, humour and excitement, the show offers a unique insight into the band, telling the stories behind the songs and the lives of its creators.
Lewisohn has the world's greatest archive of Beatles materials, harvested over 40 years and unrivaled deep access to both public and private collections. On stage he will be talking audiences through a stunning array of strong and relevant content, with rare music, photos, films and collectable artefacts.
He's been writing about the Beatles since 1977, and he's the author of The Beatles Recording Sessions, The Complete Beatles Chronicle and co-author of The Beatles' London.
Since 2003 Lewisohn has been immersed in researching and writing All These Years, a thirty-year project to complete a comprehensive, contextual and sociological narrative of 20th century life with the Beatles at its core.
Tune In, the first in the trilogy was a New York Times best-seller, and in 2015 it was the inaugural winner of the Penderyn Prize for music literature, presented at the Laugharne Festival in Wales.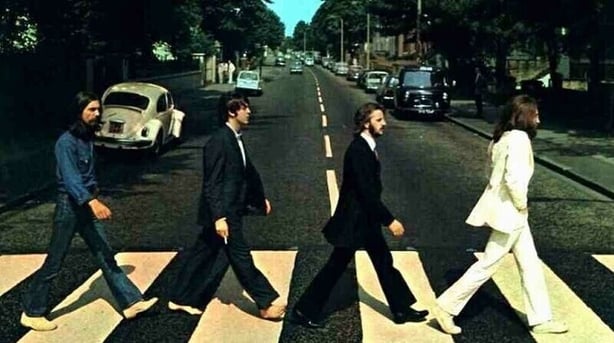 John Byrne: The Beatles are still doing well for a band that broke up 50 years ago, eh?
Mark Lewisohn: Not too bad. One of these days they may fade away but - nah - I don't think so. They continue to overshadow current bands, which I'm not sure they would've wanted. As creative folk they're not necessarily looking to do that, but it's what's happened. The shadow of The Beatles is still enormous."
You're someone who obviously loves The Beatles . . .
"Oh yeah. I've loved The Beatles ever since I can remember. I was five years old when they broke through into the national consciousness - or international consciousness - and that was it. I was hooked.
I was hooked on how splendid it all was; how brilliant and exciting and energetic and catchy it was. And they, as people, were so interesting and funny. And they looked great. They ticked every box and I was very happy to be amongst the millions who fell under their spell. And it just never went away.
And then I started to research them, and found that it was a deep and rewarding history that was, for the most part, not very well researched by anybody else, so I just found a career by becoming a Beatles expert, I suppose you would say. Writing books and consulting on TV series, and ended up working for them. It's ridiculous. One thing just led to the next.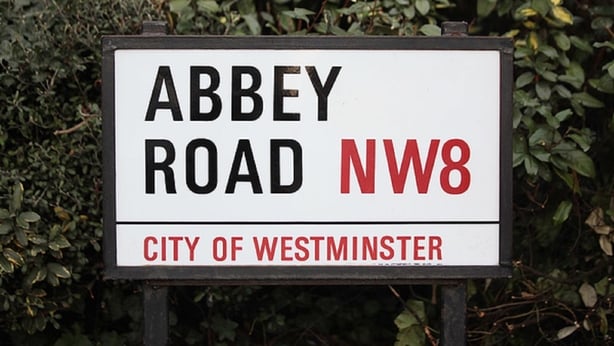 Was there a tipping point where you said to yourself: 'I'm going to make this thing my life'?
No. You just can't. You can't make those kind of bold predictions because you'd fall flat on your face. Basically, like any creative person I need a place to put my work, and need to earn money in order to live. You can't force these things to happen, and they kind of have to happen naturally.
Literally one thing did lead to the next and I found myself becoming a full-time Beatle scholar, without planning it. And had I planned it, it wouldn't have happened. It had to happen the way it did. I've now been sustaining it for 40 years and I'm still finding new things every day.
Tune In was an amazing piece of work, but it's only the first of a three-part biography of The Beatles. Will the second volume appear in 2020 or is it still too early to say?
There'll definitely be a second volume, but it won't be next year. It hasn't been likely to be next year for quite a long time now. At one point a few years ago it seemed possible, but it hasn't for a long time. I don't know when it's coming but it's definitely coming. I'm working on it all the time.
This tour is a distraction from it, but on the other hand, if I didn't do it, there wouldn't be a second book. I'll be emaciated on the floor with starvation. Books are a hard thing to finance, especially over such a long period of time.
We need your consent to load this YouTube contentWe use YouTube to manage extra content that can set cookies on your device and collect data about your activity. Please review their details and accept them to load the content.Manage Preferences
The tour obviously coincides with the 50th anniversary of Abbey Road's release. I get the timing - but what made you decide to put this show together in the first place?
Principally, it's in order for me to earn money to carry on writing. It's to fund the books because the normal way of funding books on a project as long as this has kind of evaporated. So I have to do this in order to carry on writing. That's the principle behind it.
And why am I doing this show? Well, it's natural that I would do something about The Beatles. There's a strong interest out there from people who want to know more, so I'm just biting a bit off the third volume, and putting it out there in stage form a few years early.
I've been gathering the content, so I might as well be using some of it - and during the period when it's the anniversary.
So what can Beatle fans expect if they head along to the show on Saturday night at the Olympia?
Well I keep my clothes on, so that should appeal to people. It's going to be a lot of great music, with the stories behind the songs. There are going to be some laughs in it, and there's going to be a lot of illumination about who the people were and how they did it.
So it's about The Beatles in '69 and how they made this extraordinary piece of work, which is so melodic and so crisp and so beautiful - at a time when they were undergoing such seismic shifts - and usually for the worst - in their collective relationship.
It was the year they broke up and yet they made something beautiful to go out with . . . how did that happen?
John Byrne
The Beatles: Hornsey Road with Mark Lewisohn is at Dublin's Olympia Theatre on Saturday October 5. Tickets available from ticketmaster.ie
More music news, reviews and interviews here