Lola Petticrew, the star of A Bump Along the Way, says she hopes the Derry comedy-drama becomes "a really empowering film for women" when it opens in cinemas in October.
Winner of Best Irish Feature at the Galway Film Fleadh during the summer, A Bump Along the Way tells the story of single mother Pam (Bronagh Gallagher) and her teenage daughter Allegra (Petticrew) whose worlds are turned upside down when Pam discovers she's pregnant after a birthday night out. Plenty of laughter and tears ensue as Pam's due date draws closer.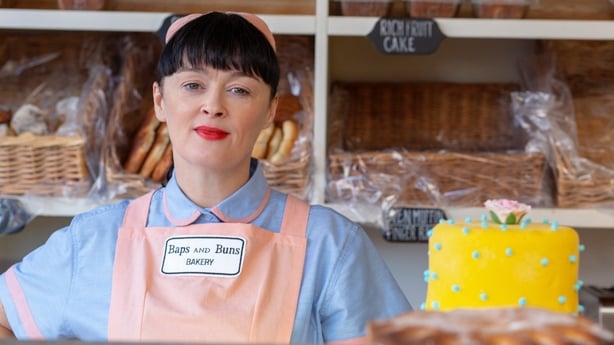 "I think what people can take from it is the complexity of female relationships, and how we're no longer willing to go along with the sort of silent, quiet bullying that happens to us from a very early age," Petticrew told RTÉ Entertainment.
"Seeing these two women at two different stages in their life and how that affects them... You see it in 14-year-old Allegra, who can't stand up for herself at all; and Pam, who's this big, bolshie woman who you think can -but there's these men in her life that are doing nothing for her and she can't say a peep!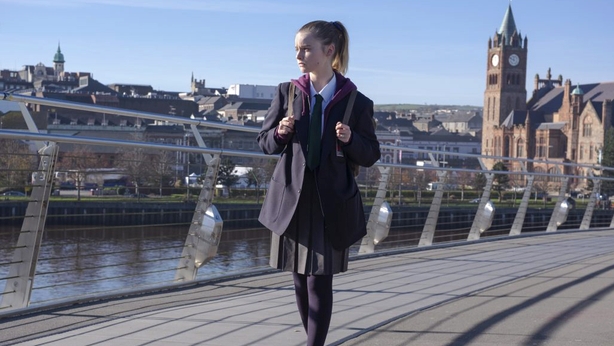 "So I think it's a really empowering film for women and it shows the strength of female friendships."
A Bump Along the Way is in cinemas from October 11 and is also part of the line-up for the IndieCork Festival (October 6 to 13).