Entertainment and fashion programme Xposé has been cancelled after more than 12 years on the air as part of a schedule re-vamp on Virgin Media.
The show, which is currently hosted by Cassie Stokes, Glenda Gilson and Karen Koster, will bow out on October 4 with an hour-long special episode.
Xposé was originally broadcast in 2007 on TV3 and was carried over after the station's takeover by Virgin Media.
It began as a daily programme, which was scaled back to three days a week in January. The show was reduced to one night a week in March of this year.
Virgin Media's managing director Pat Kiely said of the show being axed: "I would like to pay tribute to the Xposé team and all who worked on the show over the last twelve years.
"Xposé set the standard for entertainment reporting in an era before the proliferation of social media and leaves behind a genuine legacy in Irish entertainment journalism."
Lisa Cannon, who fronted the show for ten years, said she was "very shocked" to hear the news.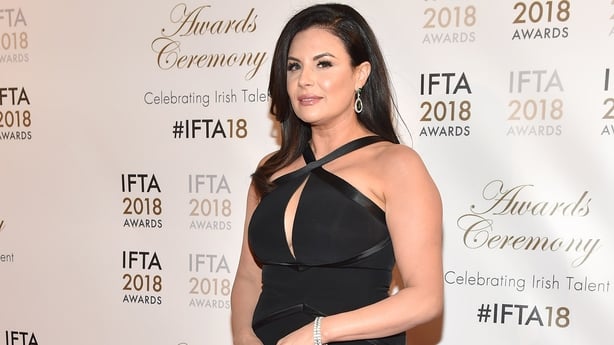 She told RSVP Live: "I am sad because it is the end of an era, don't forget that I worked on the show for 10 years from 2007-2017 and I have so many incredible memories.
 
"Presenting Xposé was the best 10 years of my life so I will be very sad to see it go and I am sure a lot of people will be too, but that's television for you."
The news came along with a slew of announcements from Virgin Media. Ireland AM will now broadcast live for an extended 30 minutes from 7am to 11am, while The Six O'Clock Show will now air five days a week.
They have also introduced a new show, Live at 12, a new one hour news programme anchored by Colette Fitzpatrick which will "bring viewers the latest breaking news and sport with live reports from around the country".
Kiely said in a statement: "Our investment in state-of-the-art studio facilities over the last three years means we can now step up and deliver more Irish content than ever before. Being live and local right through the morning means we will connect more with our viewers and reflect the issues that are important to Irish audiences.
"Like all broadcasters however we are facing on-going economic and competitive challenges. This means we must move with the times and reflect changing tastes and media consumption. It also means having to make tough decisions to ensure we remain viable and relevant."