Fair City star Tony Tormey has told RTÉ Entertainment that he would like to have seen his character, Carrigstown Casanova Paul Brennan, have a romance with Carol Foley, played by Aisling O'Neill.
As Tormey, and the soap, celebrate three decades in Carrigstown, RTÉ Entertainment asked the actor about plots he would like to have seen play out over the years on RTÉ One.
"I've always liked the idea of Paul and Carol getting together," he replied.
"It would be atomic! They'd be fighting but then have great sex and then they'd be fine for a while and then they'd be fighting again!"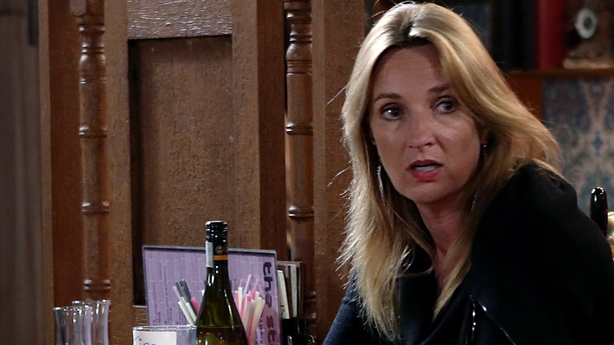 "Bela (played by Jim Bartley) got away from him as well, though," Tormey added, smiling. "He always wanted Bela!"
Tormey also revealed he thought "it would have been a good idea for Paul to take over McCoy's".
"I thought there would have been great opportunities there - between women, between family, letting kids grow up in a pub," he explained.
"But if Paul went like [EastEnders'] 'Dirty Den' then he'd have to find his Angie again! It'd probably be the worst run pub in Dublin!"
Fair City is on RTÉ One on Sundays and Tuesdays to Thursdays.
For more on the soaps click here.