Here's what's worth watching on the telly this weekend between now and Sunday night. As ever, it's a busy one . . .
Pick of the weekend
Strictly Come Dancing, 7.00pm Saturday, BBC One
After a couple of weeks of scene-setting, the competition proper gets underway this weekend.
Saturday night's show is the first live episode featuring a group number from the professional dancers, which - as always - promises to be spectacular.
Since the glamorous launch show where the pairings were revealed, the celebrities and their professional partners take to the Strictly ballroom to perform for the first time live in front of judges Shirley Ballas, Bruno Tonioli, Craig Revel Horwood and Motsi Mobuse.
New or Returning Shows
Fleetwood Mac's Songbird: Christine McVie, 9.00pm Friday, BBC Four
While she has never fronted Fleetwood Mac, preferring to align herself with 'the boys' in the rhythm section since she first joined 50 years ago, Christine McVie is their most successful singer-songwriter.
Her hits include Over My Head, Don't Stop and Everywhere.
After massive global success, she left the band in the late 1990s, quitting California and living in semi-retirement in Kent, only to rejoin the band in 2013.
In this 90-minute film, Christine McVie finally gets to take centre-stage and tell both her story and the soap opera-like saga of Fleetwood Mac from her point of view.
Inside the Vatican, 9.00pm Friday, BBC Two
Filmed over a historic year, this new series promises unprecedented access to the inner workings of one of the most important places in the Christian world.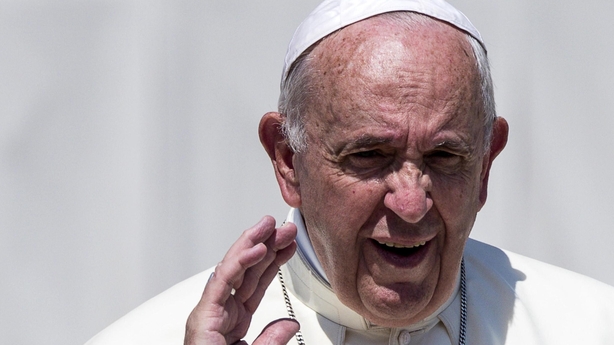 Filmed during Pope Francis' fifth year in office, the series also charts a time of change as he introduces reforms, shakes up the clerical establishment and deals with the fallout of a sex abuse scandal that erupts just as the Pope embarks on a historic visit to Ireland.
The first episode follows the build up to Easter, the most sacred celebration in the Church calendar.
Quadrophenia: Our Generation, 9.00pm Saturday, Sky Arts & NOW TV
Sky Arts celebrates the 40th anniversary of the 1979 cult classic Quadrophenia with a series of specials.
First up, Quadrophenia: Our Generation will tell the story of the maverick filmmaking and the complex themes within the 1979 film, and the wider stories of the history of the Mod movements, the music, fashion, youth rebellion and cult of Quadrophenia.
The cast and crew including Phil Daniels and Ray Winstone, open up candidly to paint a vivid picture of their experiences of what it was like to make the film, the highs and the lows of production and ultimately what the film has meant for them personally and professionally.
Quadrophenia Reunited: 40 Years on, 10.00pm Saturday, Sky Arts & NOW TV
In July, the Quadrophenia cast appeared together at the O2 Shepherd's Bush Empire in London to perform a table read of the original film script in front of a live audience.
Returning to where the film was shot, the likes of Leslie Ash (Steph), Garry Cooper (Peter), Phil Daniels (Jimmy) and Toyah Willcox (Monkey) joined host Lauren Laverne to talk all things mod.
Phil Davis (Chalky), Trevor Laird (Ferdy), Gary Shail(Spider) and Mark Winget (Dave) were also in attendance to discuss the key themes of the plot, as well as spilling a number of backstage antics.
Nomad: in the Footsteps of Bruce Chatwin, 9.45pm Saturday, BBC Four
Legendary film director Werner Herzog pays tribute to Bruce Chatwin in this remarkable and moving film.
When writer and adventurer Bruce Chatwin was dying he summoned his friend and collaborator Werner Herzog, asking to see his recent film about tribesmen of the Sahara.
In exchange, as a parting gift, Chatwin gave Herzog the rucksack he'd carried on his travels around the world.
Thirty years later, carrying the rucksack, Herzog sets out on his own epic journey, inspired by their shared passion for the nomadic life. Along the way, Herzog discovers stories of dinosaurs, lost tribes, Aboriginal traditions, wanderers and dreamers.
Arena: Bergman: a Year in the Life, 9.00pm Sunday, BBC Four
This documentary exposes a darker, less well-known side of legendary Swedish film director Ingmar Bergman.
Focusing on 1957, a landmark year in which Bergman directed two films and four plays, Jane Magnusson explores not only the director's filmography but also his, at times, complex and turbulent personal life.
It's followed by The Seventh Seal, Ingmar Bergman's 1957 film where a man seeks answers about life, death, and the existence of God as he plays chess against the Grim Reaper during the Black Plague.
Front Row Late: When Mary Beard Met Margaret Atwood, 11.05pm Friday, BBC Two
In a special edition, Mary Beard meets Margaret Atwood to coincide with the publishing of The Testaments, the acclaimed Canadian novelist's sequel to The Handmaid's Tale.
In a wide-ranging encounter she talks to Mary Beard about how Gilead has changed almost 35 years on from the original book; how the cloak which features in the TV adaptation of The Handmaid's Tale has become a symbol of protest around the world.
She also discusses her responses to the current political climate; about the accusation that she is a 'bad feminist'; and about the hype surrounding the release of her latest book.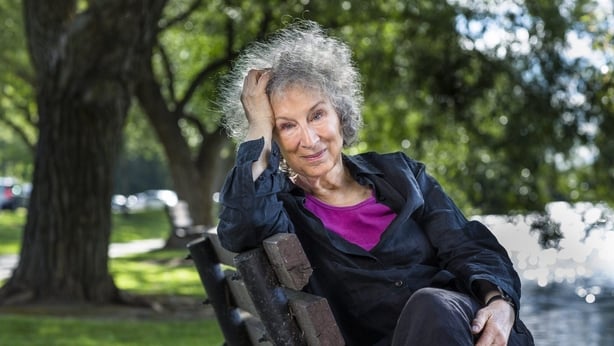 New to Download
Bohemian Rhapsody, from Friday, Sky Movies Premiere & NOW TV
Rami Malek swept the awards season for his portrayal of the one and only Freddy Mercury in this spirited biopic of the flamboyant Queen frontman.
Tracing the band's history from Freddie's days handling luggage at Heathrow Airport to their meteoric success and near implosion, before their triumphant comeback performance at Live Aid, this is a foot-stomping celebration of a band that shattered conventions and defied stereotypes.
Papillon, from Sunday, Sky Movies Premiere
Based on the international bestselling autobiographical books by Henri Charrière and the 1973 film of the same name, Charlie Hunnam stars as Charrière - a Parisian safecracker who is framed and wrongfully imprisoned for murder.
Sent to the notorious prison on Devil's Island, he forms an unlikely alliance with unusual counterfeiter Louis Dega (Rami Malek) where in exchange for Charrière's protection, he uses Dega's unique talents to bankroll his escape plan.
Criminal, from Friday, Netflix
This revolutionary procedural comprises 12 unique stories set in 4 different countries: France, Spain, Germany and the UK. It takes place exclusively within the confines of a police interview suite.
This stripped-down, cat-and-mouse drama focuses on the intense mental conflict between detectives and suspects.
Disenchantment: Part 2, from Friday, Netflix
High-spirited Princess Bean walks through hell to save a friend, learns about a mystical destiny set for her, and helps restore her father's kingdom.
Between Two Ferns: The Movie, from Friday, Netflix
Zach Galifianakis dreamed of becoming a star. But when Will Ferrell discovered his public access TV show Between Two Ferns and uploaded it to Funny or Die, Zach became a viral laughing stock.
Now Zach and his crew are taking a road trip to complete a series of high-profile celebrity interviews and restore his reputation.
Inside Bill's Brain: Decoding Bill Gates, from Friday, Netflix
From Academy Award-winning director Davis Guggenheim, this is a three-part documentary that explores the mind and motivations of celebrated tech visionary, business leader, and philanthropist Bill Gates.
After stepping down as CEO of Microsoft, Gates decided to shift his time and considerable intellect toward solving some of the world's most persistent problems.
Ending this Weekend
Peaky Blinders, 9.00pm Sunday, BBC One
It's the season five finale of this tale of a between-wars Birmingham gang boss, now turned politician, and family tensions surface after an unexpected announcement.
Meanwhile, as Tommy (Cillian Murphy) puts his plan for Oswald Mosley (Sam Claflin) into action,is there a possibility that he has he underestimated his opponent?
The Rob Rinder Verdict, 10.00pm Friday, Channel 4
Rob Rinder's four-part late night topical comedy show ends as it began as he applies his extensive know-how to take a swipe at the news in his own inimitable way.
This week he's joined by Joanna Lumley, Rachel Johnson, Stanley Johnson and Tez Ilyas for his final show.
Weekend movies
Jackie Brown, 10.10pm Saturday, Dave
One of if not the best Quentin Tarantino film, this 1997 crime drama stars a fantastic Pam Grier in the title role.
An adaptation of Elmore Leonard's 1992 novel Rum Punch, It pays homage to 1970s' blaxploitation films - where Grier made her mark as a actress – and here she plays middle-aged woman who finds herself in the middle of a huge conflict that will either make her a profit or cost her life.
The Talented Mr Ripley, 11.15pm Saturday, BBC Two
Anthony Minghella's hugely enjoyable thriller stars Matt Damon, Jude Law, Gwyneth Paltrow and Cate Blanchett.
A man agrees to travel to Italy and persuade a businessman's spoiled son to return home. But he develops a taste for the high life, and decides to get in on the action - first by befriending the rich and beautiful people, and then by taking the drastic measure of assuming his new-found friend's identity.
Don't Miss
Comedy Showcase: Handy, 10.30pm Sunday, RTÉ One
Step-sisters Row and Finn are thrust together again after their Dad has a heart attack. They start their very own DIY business around Dublin to help with cash flow and keep their Dad happy but their very first customer is far from smooth sailing.
Box Set Binge
ER seasons 1-7, RTÉ Player
25 years ago this week, what's widely regarded as the greatest TV medical drama appeared as the fictional County General Hospital in Chicago opened its Emergency Room doors for the first time.
A superb cast that included Anthony Edwards, George Clooney, Sherry Stringfield, Noah Wyle, Julianna Margulies and Eriq La Salle had the world hooked from the outset, and the first 157 episodes will keep you on TV life support for some time.
Click here for full TV listings