American Horror Story is back, Brassic comes to a close, while there are documentaries about former UK PM David Cameron and the plan to bomb Auschwitz . . .
Pick of the Day
American Horror Story: 1984, 10.00pm, Fox
Here's the ninth season of the often superb horror anthology series created by Ryan Murphy and Brad Falchuk. Apparently it's heavily influenced by classic horror slasher films such as Friday the 13th and Halloween, rather than George Orwell's 1984.
In the summer of 1984, five friends escape Los Angeles to work as counsellors at Camp Redwood. As they adjust to their new jobs, they quickly learn that the only thing scarier than campfire tales is the past coming to haunt them.
This season's cast includes the likes of Emma Roberts, Billie Lourd, Matthew Morrison - and AHS regular Sarah Poulson, who has appeared in every one of the show's previous eight seasons.
New or Returning Shows
The Rebel Chef: My Restaurant Revolution, 10.00pm, Channel 4
Meet Gary Usher - apparently he's Britain's most honest, controversial and rebellious chef - as he spends a year breaking the rules of the restaurant trade.
Discarded as a teenage loser, he turned his life around with a mission to make exceptional food that doesn't cost the earth for everyone - whoever you are, and wherever you are.
His new target is Prescot, Merseyside, a town that hasn't had a new restaurant for over 30. Gary's determined to open a new restaurant in the town centre, bringing bistro food to working class locals - because he thinks they'll love it; and because he believes he can build a thriving business.
The Cameron Years, 9.00pm, BBC One
With unprecedented access to David Cameron, and drawing on the testimony of leading allies and critics from his close team, party, and coalition partners, this charts his historically pivotal prime ministerial career.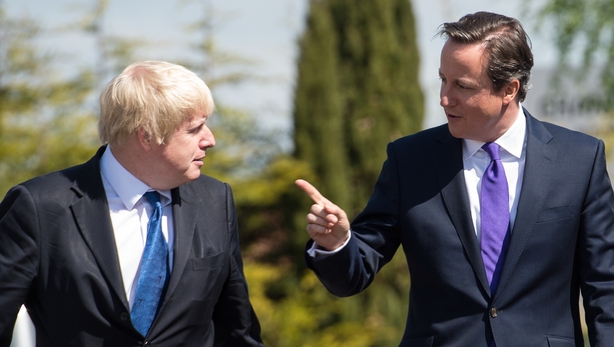 Cameron led the first UK peacetime coalition government since the Second World War, before winning the General Election in 2015 to form a Conservative majority government. He then triggered the biggest political earthquake for decades by holding a referendum on EU membership.
The first episode begins by examining how Cameron went from the high of his successful 2015 election campaign, to offering his own resignation on the steps of Downing Street just over a year later.
Hyundai Mercury Prize Live: Album of the Year, 9.00pm, BBC Four
Here's live coverage of the album of the year prize from London's Hammersmith Apollo - presented by BBC Radio 6 Music breakfast show presenter, Lauren Laverne.
As ever 2019's shortlist reflects the current eclectic music scene and it features albums by Anna Calvi, Black Midi, Cate Le Bon, Dave, Foals, Fontaines D.C., IDLES, Little Simz, NAO, SEED Ensemble, slowthai and The 1975.
For obvious reasons, here are Fontaines D.C.:
Discovering Film, 8.00pm, Sky Arts & NOW TV
The 11th season of profiles of some of Hollywood's all-time greats begins with the much-decorated and prolific British actor Ben Kingsley.
Born Krishna Pandit Bhanji, he became enthralled with amateur dramatic at Salfrod's De La Salle College (now home to the Ben Kingsley Theatre) and made his stage debut at the age of 23.
His breakthrough big screen performance came in 1982 when he starred in the title role in the biopic Gandhi, for which he won an Academy Award.
Ending Tonight
Brassic, 10.00pm, Sky One & NOW TV
In the last escapade of the series, Vinnie is horrified to discover that the boot of a car he's spontaneously nicked contains stolen antiques belonging to Terence McCann.
Threatening him with horrific violence, McCann tasks Vinnie with returning the antiques and finding the individual who stole them. But it's easier said than done.
The Story of Rugby, 11.15pm, RTÉ One
This history of rugby union ends with a look at the future of the game, focusing on how women are now front and centre and how new countries are being targeted to further grow the sport.
Don't Miss
1944: Should We Bomb Auschwitz? 9.00pm, BBC Two
In April 1944, two Jewish prisoners miraculously escaped from Auschwitz. When they recounted what they had left behind, their harrowing testimony revealed the true horror of the Holocaust to the outside world.
They described in forensic detail the gas chambers and the full extent of the extermination programme. The news they brought presented the Allies with one of the greatest moral conumdrums of the 20th century - should they bomb Auschwitz?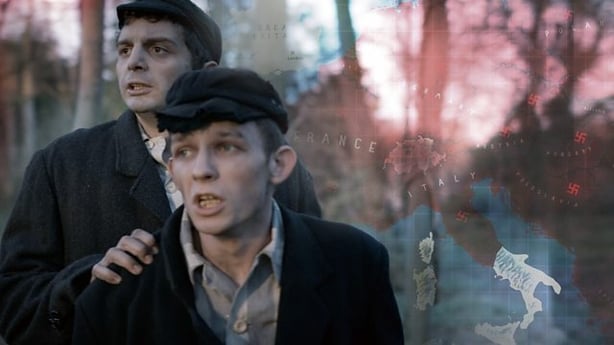 Click here for full TV listings