On a busy night, Fair City celebrates its 30th anniversary with an hour-long episode, new drama includes City on Hill and Perpetual Grace LTD, and Sue Perkins investigates Japan . . .
Pick of the Day
Fair City, 8.00pm, RTÉ One
Expect explosive scenes in Carrigstown during Fair City's 30th anniversary special as Ciarán Holloway (Johnny Ward) makes an impact upon his eagerly anticipated return to screens.
Last seen missing and presumed dead after falling into the water at the harbour, Ciarán is back, but why? And how long will it be before Katy finds out that he's back in town?
He only returned to Carrigstown at the weekend, but Barry O'Hanlon (Pat Nolan) finds himself in hot water straight away, as Nora is determined to get justice for Andy and Robbie against Barry.
Decco (David O'Sullivan) lunges at Barry again after getting a disturbing phone call from Denzo. Later in the episode, Barry gets attacked by a mystery assailant.
Elsewhere, the residents of Carrigstown enjoy a street party, where Renee and Bob dress up as John and Yoko; Sharon is terrified Ger will ruin Hayley's birthday; and Damian's feud with Will takes a dark turn.
New or Returning Shows
Perpetual Grace LTD, 10.30pm, TG4
This impressive-looking new neo-noir thriller focuses on James (Jimmi Simpson), a young grifter, as he attempts to prey upon Pastor Byron Brown (Ben Kingsley), who turns out to be far more dangerous than he suspects.
The pastor and his wife Lillian (Jacki Weaver) are known to their parishioners as Pa and Ma, and have used religion to milk hundreds of innocent people out of their life savings.
Japan with Sue Perkins, 9.00pm, BBC One
Sue Perkins starts her Japanese journey in Tokyo, the country's glittering capital city and home to no less than 36 million people.
She finds a nation caught between the demands of a hi-tech future and the pull of a traditional past, where people work long hours but struggle to find time for love and relationships.
Birth rates are falling and the population is shrinking. What does the future hold for this resilient and innovative country?
Comedians Giving Lectures, 10.00pm, Dave
Sara Pascoe hosts this comedy series where some of the stand-uppiest people in British comedy deliver what's hopefully a hilarious presentation in the guise of a lecture. I'd be sceptical about this concept, to be honest.
Anyway, she gives each comedian the title of a genuine lecture, but none of the content. So it's up to the comedian to create their own lecture.
Breaking Fashion, 10.35pm, BBC One
This sounds appallingly compulsive.
It's a documentary series that takes viewers inside the world of Manchester's bright new and demanding world of fast fashion, supplying the wardrobes of fashion lovers who want to look like the influencers and TV stars they follow.
The series is set within the Salford offices of In The Style - one of the fastest growing and most disruptive fast fashion brands in Britain.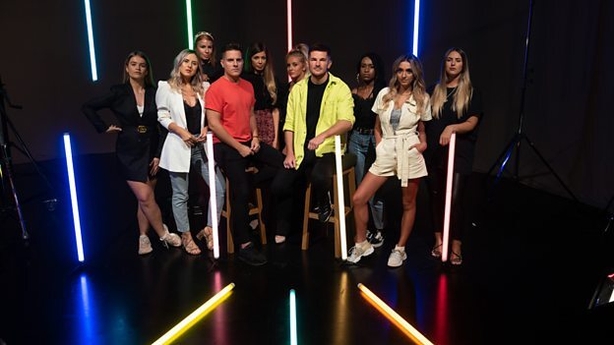 Ending Tonight
I Am the Night, 9.30pm, RTÉ Two
This so-so six-parter starring Chris Pine comes to a double episode climax as Los Angeles erupts in racial violence.
Fauna (India Eisley) decides she has no other choice than to confront George Hodel about his activities herself, while Jay is stuck in jail, again.
Better Things, 10.00pm, BBC Two
It's the season two finale of Pamela Adlon's hugely enjoyable gem of a dramedy about Sam, an actress struggling in Los Angeles as a single mother with three daughters.
Max is eagerly looking forward to her graduation party and despite not running to plan, has a wonderful unique present from Sam and the girls.
Naked Attraction, 10.00pm, Channel 4
Anna Richardson presents as she once more guides contestants through the game of choosing a partner on the basis of their wobbly bits.
Twenty-year-old trans-woman Amira seeks a man who's proud to show her off. Meanwhile, Andy is a hard-drinking rugby player with a soft centre who hopes to find a girl for romantic nights.
Raiders of the Lost Past, 9.00pm, BBC Four
Janina Ramirez travels to Mexico, where, just before WWII, American husband-and-wife explorer team Matthew and Marion Stirling were lured into the jungle by the legend of a colossal stone head.
They found the head - and a lot more than they bargained for - because it turned out to be the first clue in a trail that led to the discovery of a lost civilisation, now known as the Olmecs.
Did someone say 'tequila'?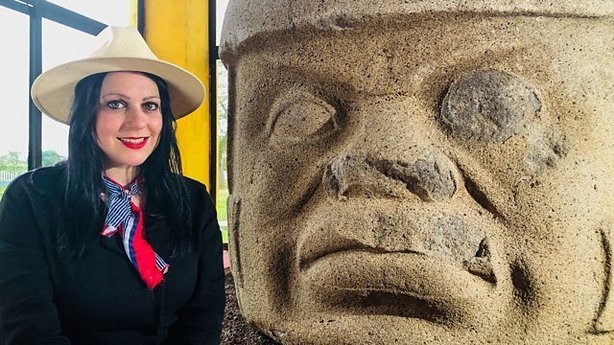 Don't Miss
City on Hill, 9.00pm, Sky Atlantic & NOW TV
In the early 1990s, Boston was a city living in fear. Violent crime was commonplace, with criminals becoming more brazen amidst widescale corruption and racism within local law enforcement.
But this all changed thanks to 'The Boston Miracle'.
In this fictionalised account of events, Kevin Bacon (in an excellent tweed coat) stars as corrupt but venerated FBI veteran Jackie Rohr, who reluctantly teams with African American DA Decourcy Ward (Aldis Hodge).
Showtime shows tend to be consistently good, so fingers crossed.
Click here for full TV listings