Coronation Street has lined up a very awkward moment this week as Bethany is put on the spot about her feelings for Daniel by great-grandmother Audrey.
When Audrey arrives at the door she's not just popping in to say hello to Bethany - talk soon turns to Daniel and his terminally ill wife Sinead.
"It's all so upsetting," says Audrey. "Poor Sinead."
"It's the saddest thing," agrees Bethany. "When I saw Daniel before he could barely even speak about it."
"They must be going through hell," continues Audrey. "They got married, they've got a little kiddie to take care of, and then this."
"But at least he's got his family around him," says Audrey. "I mean, that lot can be a nightmare, but when push comes to shove they're always there for their own."
Audrey then describes Daniel as "so personable", "like a character from a Jane Austen novel".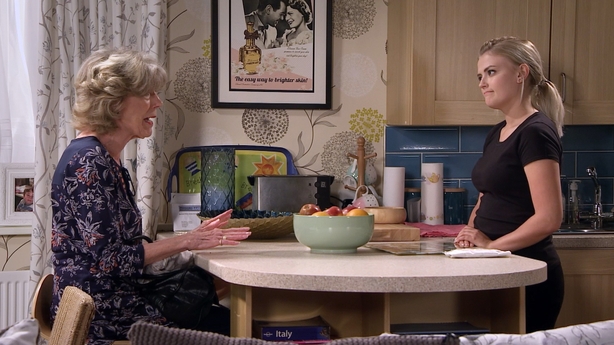 "I'll tell him you said that," smiles Bethany. "That'll crack him up."
"He's just like Ken when he was younger, honestly," recalls Audrey. "He was so charming, and the women adored him."
"Well, his wife's dying," Bethany replies. "I'm sure it's the last thing on his mind."
"And is it the last thing on your mind?" asks Audrey.
Bethany cannot hide her shock.
"Sweetheart, sometimes feelings can be confusing and boundaries become all blurred," Audrey offers.
"What are you saying?" says Bethany.
"I am saying I know you have feelings for him," says Audrey. "So don't deny it."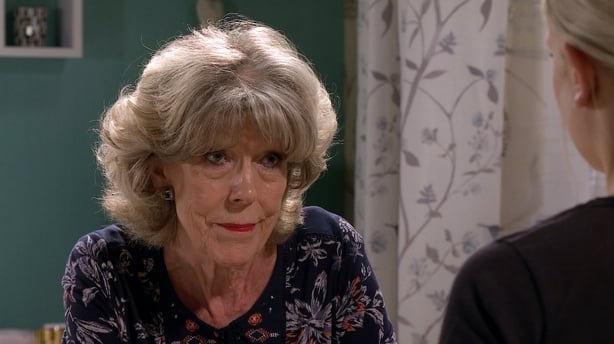 Fans can find out what happens next on Virgin Media One and ITV on Wednesday, September 18.
Coronation Street airs on Mondays, Wednesdays and Fridays on Virgin Media One and ITV.