Actors Kevin Doyle and Michael C Fox, who play footman Molesley and Parker in Downton Abbey, have said that life was hard for the servants in the big house in 1920s.
"I think it was a really tough time," Fox told RTÉ Entertainment. "To be a footman was probably the better side of it, if you were a man, of being downstairs in the house. But I think it was really, really tough and I wouldn't want to take Parker's life."
Doyle added, "But it's still here now - look at Jacob Rees Mogg!"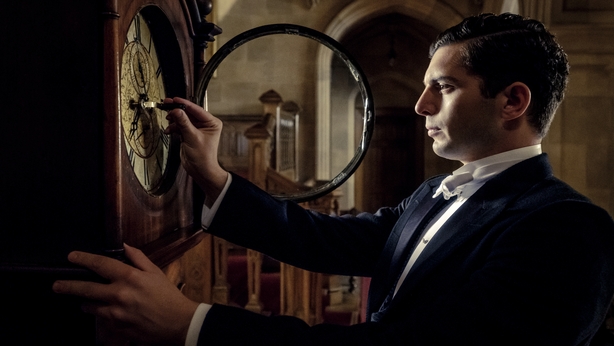 "I think the movie offers a bit of escapism, a bit of hope and a bit of romance we could all probably do with," said Fox. "A bit of joy."
Read our review of the Downton Abbey movie
The Downton Abbey film, which is in cinemas now, is set in 1927, just a year after the TV series ended, and centres on a visit to Downton by King George V and Queen Mary.
Many of the cast members from the original series have returned, including Dame Maggie Smith, Laura Carmichael, High Bonneville, Elizabeth McGovern, Michelle Dockery, Jim Carter, and Dublin-born actor Alan Leech, who plays Branston.
Fox, who joined the series in the fifth season only for it to end the following year, said, "I was very happy when I heard the movie was happening. I was actually pleading with them that they didn't stop making the TV series because it all finished a bit too soon for me so I was thrilled to put on the old livery again and see where Andy ended up."
The movie had a far bigger budget than the TV drama and in one sequence features 100 horses, 80 soldiers and six gun carriages from the King's Troop Royal Horse Artillery, a mounted ceremonial unit based in Woolwich in the UK.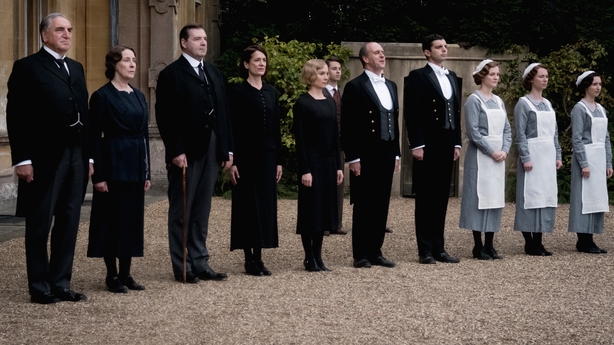 Doyle is in no doubt about his favourite scene in the film. "The day with the King's Troop was magnificent. That's when we realised the scale of the movie.
"We were used to a certain grandeur on the TV show but that day while we were making the movie we were in the corner of this big field and I didn't even know about these horses and suddenly you could feel the earth beginning to tremble and we looked up and we saw this troop of horses and canons coming up and I thought `Oh, ok - we're making a movie.'"
Watch our interview with Downton Abbey stars Hugh Bonneville, Phyllis Logan, Elizabeth McGovern and Jim Carter:

Alan Corr @CorrAlan2
More movie news, reviews and interviews here