Lots of new and returning shows tonight, including The Rotunda, Neven's Spanish Food Trails and The Restaurant – plus a must-see doc about Little Mix's Jesy Nelson . . .
Pick of the Day
The Rotunda, 9.30pm, RTÉ 2
The award-winning series returns to RTE2 for a second season of eight episodes charting the highs and lows of pregnancy and childbirth in the world's longest-running maternity hospital.
First up, Jade and Keith are preparing to meet their third baby while for first-timers Jing and Christy the road to parenthood has taken them almost ten years.
In the Pre-Natal ward, Sam and Liam count down the arrival of twins whose lives are in serious danger, while Nigerian woman Ugochinyere prepares for the arrival of triplets.
New or Returning Shows
Neven's Spanish Food Trails, 8.30pm, RTÉ one
In this second season of Neven Maguire's Iberian adventure, he explores the spectacular Northern regions of Cantabria, Asturias and Galicia.
In the first episode, Neven heads to the spectacular region of Cantabria and the historic city of Santander, situated on a stunning bay overlooking the Cantabrian Sea.
Neven heads to the Cañadío restaurant where Chef Pedro Román shows him how to make a selection of local tapas or 'pinchos', including Smoked Salmon topped with a Poached Egg and fired with a blow-torch for a finishing touch.
Jesy Nelson: 'Odd One Out', 9.00pm, BBC One
When Jesy Nelson rose to fame with pop band Little Mix, she was abused online for being 'the fat one'.
Now, for the first time, she opens up about the heartbreaking effects cyberbullies have had on her life. In this intimate, personal documentary, Jesy exclusively reveals the impact online trolls had on her mental health as she goes on a journey of rehabilitation.
Hairy Bikers: Route 66, 8.00pm, BBC Two
In this brand new six-part series The Hairy Bikers fulfil a long-held ambition: to take on the world's most iconic road trip, America's Route 66, which spans over 2,000 miles of tarmac from Chicago to California.
The first helping of this epic adventure runs from Chicago to St Louis and provides a wholesome bite into the story of America, a country built on migration.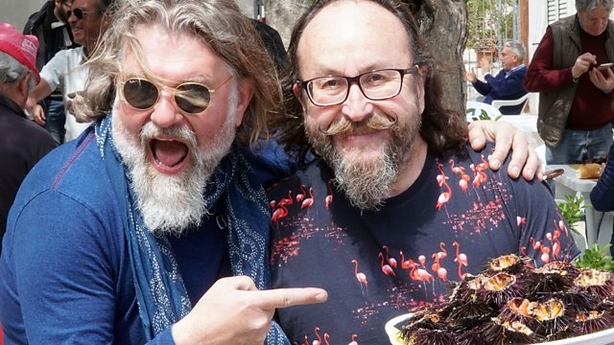 8 Out of 10 Cats, 10.35pm, Channel 4
Jimmy Carr (below) hosts as team captain Rob Beckett and guest team captain Katherine Ryan discuss and dissect topics in their quest to uncover the wekk's most popular talking points.
They're joined by guests Tom Allen, Maya Jama, Richard Osman and Catherine Bohart.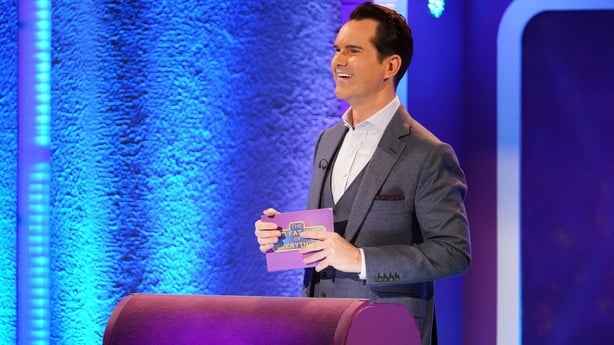 Underdogs, 9.30pm, TG4
Former Kerry captain and manager Mickey Ned O'Sullivan, former Donegal footballer Kevin Cassidy, and former Cork women's footballer Valerie Mulcahy attempt to form a team of gaelic footballers from hundreds of applicants.
Fíorscéal, 10.30pm, TG4
The story of a travel guide published by Harlem postal worker Victor H Green that listed businesses catering to African Americans during the era of segregation.
Watchdog Live, 8.00pm, BBC One
Matt Allwright, Steph McGovern and Nikki Fox kick off a brand new run of the UK consumer show with shocking revelations about a safety device in millions of homes.
New to Download
The I-Land, Netflix
Wiped clean of memories and thrown together, a group of strangers fight to survive harsh realities - and the island that traps them.
The Mind, Explained, Netflix
From dreaming to anxiety disorders, discover what's happening inside your brain with this illuminating documentary series.
Ending Tonight
This Way Up, 10.00pm, Channel 4
Romance blooms between Aine (Aisling Bea) and Richard (Tobias Menzies) in the season one finale, but she's caught off guard when she turns up unexpectedly to find another woman in his house.
Vish (Aasif Mandvi) proposes to Shona (Sharon Horgan), but it doesn't exactly go to plan.
But when Shona finds out that Aine knew his intentions before she did, a huge argument ensues over secrets the sisters have been keeping from one another.
The Directors, 8.00pm, Sky Arts & NOW TV
To end this third season,The Directors takes in the career of a true movie maverick - Sergio Leone.
The son of Italian film pioneer Robert Roberti is credited with inventing the Spaghetti Western, perfected in A Fistful of Dollars (1964), A Few Dollars More (1965), and The Good, The Bad, and The Ugly (1966).
While the Academy never recognised his accomplishments, his film-making style was widely influential and is still recognisable today.
China: a New World Order, 9.00pm, BBC Two
This third film explores the growing tension over allegations that the Chinese state has engaged in large-scale industrial espionage and hacking to steal the west's business secrets.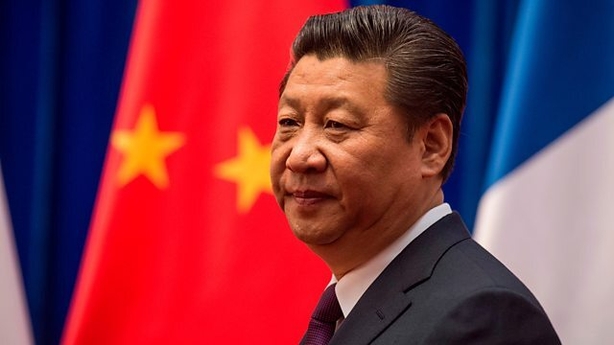 Lost Films of WW2, 9.00pm, BBC Four
This second episode includes the British breakthrough at El Alamein, revealed by a sergeant who filmed the guns pounding the German positions, and the most complete film of a Bomber Command squadron in action, made by a serviceman stationed at a Lincolnshire base.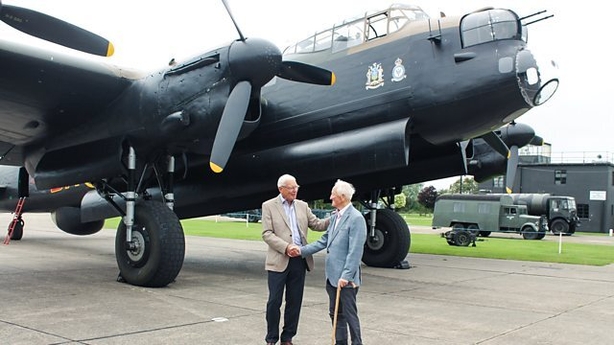 Don't Miss
The Restaurant, 9.00pm, Virgin Media One
A brand new run sees six new celebrities taking on the Head Challenge in Marco Pierre White Courtyard Bar & Grill in Dublin's Donnybrook.
First up is singer, songwriter and radio presenter Una Healy whose menu is inspired by her childhood memories of growing up in County Tipperary.
For starters, Una, made a roasted tomato soup with spinach-filled ravioli. Later, there's rib-eye steak with peppercorn sauce and – believe it or not - spice bag chips.
Will she please the diners? Or, more importantly for the results, what will Marco Pierre White make of it all?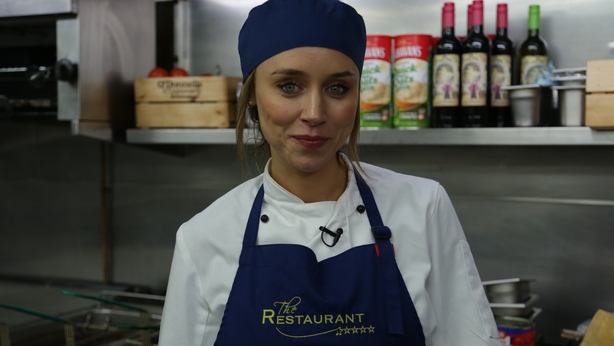 Click here for full TV listings