In a candid, self-penned essay Ryan Tubridy opens up about watching magic unfold on the new season of The Late Late Show following Sinéad O'Connor's captivating performance of Nothing Compares 2U.
"I know that living with you baby was sometimes hard but I'm willing to give it another try..."
(from Nothing Compares 2U)
At 5pm last Friday night, I was chatting with Sinéad O'Connor and her sister just after a golden rehearsal. The vibes were good and everyone was very excited about the show. Sinéad was particularly happy to see the National Services represented on the show so I suggested we head back to studio to say hello to the assembled men and women in uniform who represent our country with such skill and dignity.
I introduced Sinéad to the gathered forces who roared their approval. They were as pleased to see her as she was to meet them. After a flurry of group photos and selfies, we headed off and by the time the show started with helicopters in the air, horses on the ground and flags waving from every corner, Sinéad like so many of us, became emotional with pride. Those who salute were the saluted. Maybe it was this rush of pride and patriotism that propelled Sinéad onto her first Late Late in some time for a performance that will live long in the memory.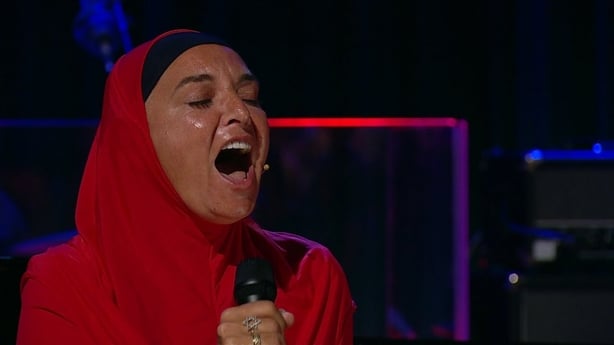 There's something about Sinéad O'Connor and The Late Late Show that can't be replicated on any other chat show around. Over the decades, it feels as though we've travelled a long and intriguing road with her that culminated on Friday with a show-stopping appearance that got the country talking. It was as though people forgot just how iconic and simply brilliant she is. I couldn't take my eyes off her as she gave a knock out rendition of The Pogues' Rainy Night In Soho. When she sat down to speak she displayed a vulnerability and yet a steeliness that illustrated just why she has survived and thrived down all the years, down all the days, like the songs says.
We need your consent to load this rte-player contentWe use rte-player to manage extra content that can set cookies on your device and collect data about your activity. Please review their details and accept them to load the content.Manage Preferences
And then she was up again. She joined the Irish Chamber Orchestra and her own band to sing Nothing Compares 2U and what happened was quite simply, a 'moment'. It was a mesmerising performance. At one point she leapt from the ground and in the shadows, I punched the air because I knew she was in it and felt we were witnessing something special. In the forty eight hours that followed, it felt as though Ireland fell in love with Sinéad O'Connor all over again. Every day since, I've been stopped by men and women of all ages who have been telling me how many times they've watched "the Sinéad clips" over and over.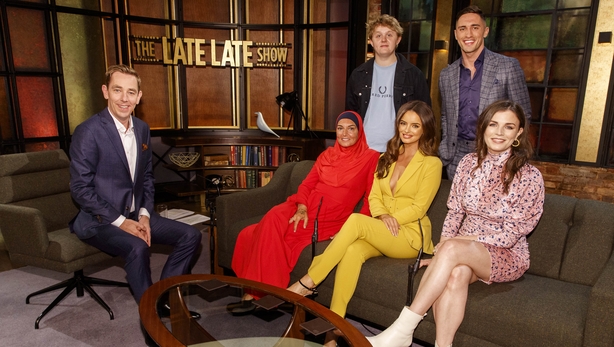 I spoke with the women herself and she says her mind is blown by the reaction. As she said on the show, she didn't realise people were still interested her and her music. As I write this, the clip of Sinéad singing has been viewed over 1.6 million times. Any questions and all doubts about Sinéad's durability and her extraordinary talent were answered in some style.
You can catch both of Sinéad's performances and her full interview with Ryan on the RTÉ Player.