Here are nearly a stack of tips on what's worth watching on the telly this weekend between now and Sunday night . . .
Pick of the weekend
Strictly Come Dancing, 7.10pm Saturday, BBC One
Tess Daly and Claudia Winkleman will roll out the red carpet for the class of 2019, as the Bafta Award-winning show returns as another group of celebs battle it out on the dancefloor.
To get things started, Queen of Pop Kylie Minogue will perform a show-stopping medley of some of her biggest hits, alongside a dazzling routine from Strictly's professional dancers.
The star-studded line up will then head to the Strictly ballroom, ready to find out which professional dancer they'll be paired with on their journey towards the famous Glitter Ball trophy.
New or Returning Shows
Room to Improve, 9.30pm Sunday, RTÉ One
Dermot Bannon returns with more of his innovative and contemporary designs, starting off in Athgarvan, county Kildare.
David and Nessa Conlon have just bought a 1990s split-level detached bungalow and plan to move in with their three children once the renovations have been completed.
This is the third time they have bought a house and tried to make it their forever home - but each time they've fallen out of love with the house.
Comedy Showcase, 10.30pm Sunday, RTÉ One
In a four-part series of pilots, the fun begins with Headcases, starring Seana Kerslake, with follows a quartet of women as they attempt to keep up appearances while juggling husbands, affairs and gangsters while working in a north Dublin hair salon.
Virtual Sex: Adventures in Funderland, 10.00pm Sunday, Channel 4
Comedian and filmmaker Jamali Maddix meets extraordinary characters making a living in the digital era - from online sex workers to bitcoin millionaires and children supporting their families by uploading viral content.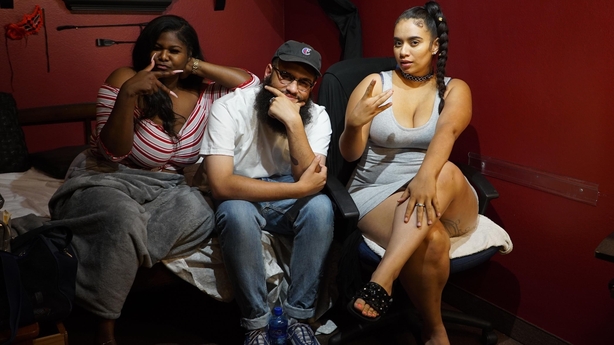 In this first episode, Jamali travels to the US where he meets a new breed of porn star: the cammers, who perform directly for their clients via their laptops.
He visits a camming studio in Las Vegas where 30 women between the ages of 18 and 60 work round the clock, offering a range of services from simple friendship, to incest fantasies.
Conspiracy Files: the Billionaire Global Mastermind? 9.00pm Sunday, BBC Two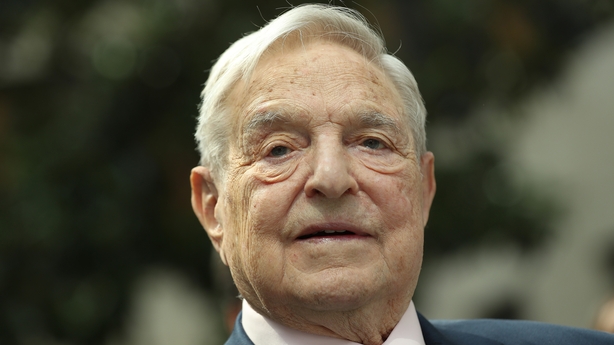 This edition of The Conspiracy Files focuses on the multi-billionaire George Soros, who has become a considerably controversial character due to various conspiracy theories.
Antiques Roadshow: Second World War Special, 8.00pm Sunday, BBC One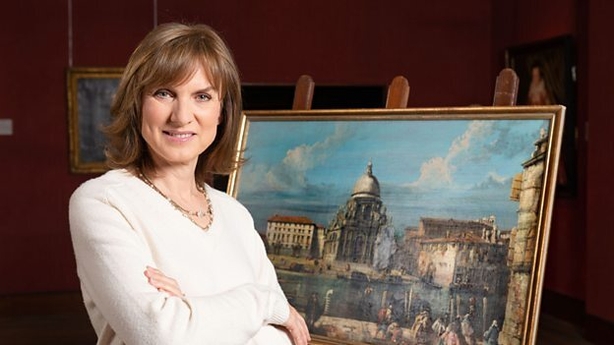 This special edition, marking 80 years since the start of World War II, brings fresh insights to the conflict through personal stories and family mementos. Presented by Fiona Bruce.
Treasure Island with Bear Grylls, 9.00pm Sunday, Channel 4
Bear Grylls drops 12 ordinary Brits on an uninhabited island in the Pacific, marooned and facing the toughest five weeks of their lives.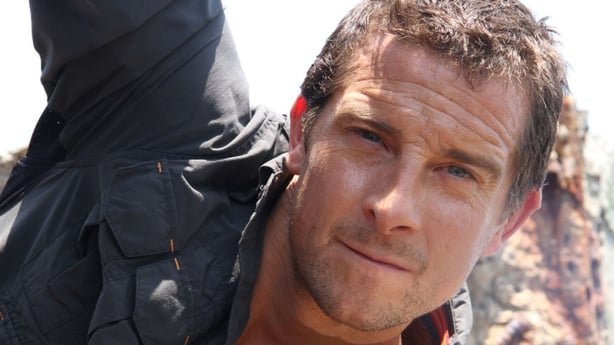 But in this series there are cash prizes worth £100k waiting to be discovered. What the participants do with the money when they find it is up to them, but if they leave early, they leave with nothing.
Monty Python (Almost) the Truth, 9.00pm Saturday, BBC Two
To commemorate the Ruby Jubilee of Monty Python, this film takes fans on a journey telling the story of the Pythons from start to finish.
Featuring interviews with John Cleese, Terry Jones, Terry Gilliam, Michael Palin and Eric Idle, as well as archive interviews from Graham Chapman, this film explores the highs and the lows, and examines how Monty Python became a British institution.
This is the first time the Pythons have come together for a film project since 1983's Monty Python's The Meaning of Life. It also takes centre stage on a night of Python viewing.
The Cavern Club - The Beat Goes On . . ., 10.00pm Saturday, Sky Arts & NOW TV
Liverpool's world-famous Cavern club has been described as the "cradle of British pop music, the place where the Beatles musical identity was formed.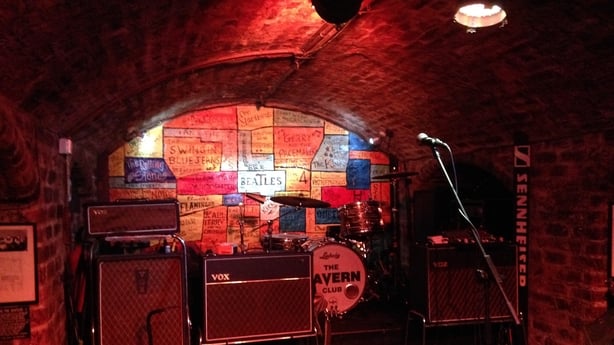 This is the story of a venue whose fortunes have ebbed and flowed in tandem with that of the city of Liverpool itself, a club that has embraced an ever-changing music scene, the highs and lows, the dramas, the battles, the heartache.
Suburban Steps to Rockland, 10.00pm Sunday, Sky Arts & NOW TV
On the 17th of March 1962 the Ealing Jazz Club, commonly known as the Ealing Club, was advertised in the UK music press as Britain's first rhythm and blues venue.
This film features video footage, interviews, photographs and animated sequences documenting the beginnings of a seminal period of British rock history.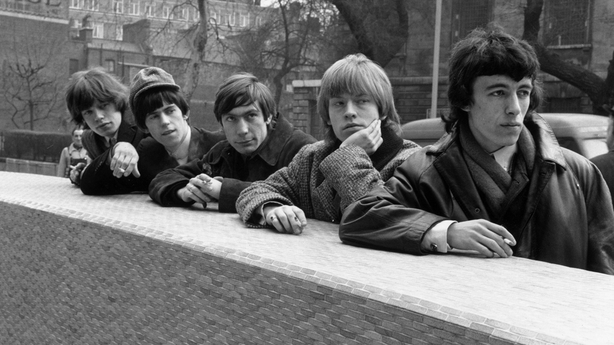 New to Download
Jack Whitehall: Travels with My Father: Season 3, Netflix
Now living and working in LA, Jack hopes to convince a reluctant Michael to move to the US by showing him what the American West has to offer.
Holmes & Watson, Sky Cinema Premiere & NOW TV
Will Ferrell joins forces with John C Reilly once again for a madcap comedy adventure as the world's most legendary detective and his crime-solving partner.
Sherlock and Watson are dragged into a case when a dead body is found inside a birthday cake at a party held by Queen Victoria, where a note from archenemy James Moriarty (played by Ralph Fiennes) warns the Queen will die in just four days' time.
Elite: Season 2, Netflix
In the wake of a classmate's death, a student vanishes, allegiances shift, new friends join the drama, and dark secrets become too difficult to contain.
Hip-Hop Evolution: Season 3, Netflix
Tupac, Biggie, Lil' Kim and Jay-Z blaze a trail into the '90s as insiders sling the straight-up truth on the culture's most iconic rappers and rhymes.
Here's Tupac:
Ending this Weekend
Who Dares Wins, 5.35pm Saturday, BBC One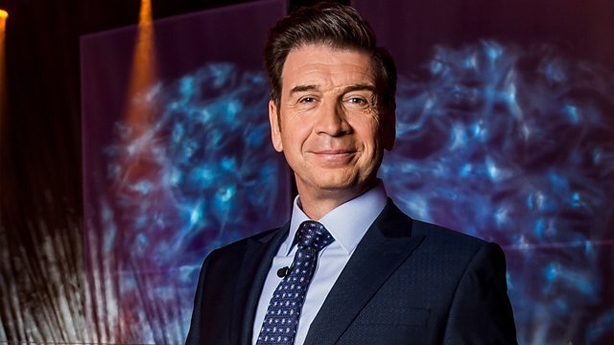 For a final time this run, Nick Knowles hosts the quiz for people who can't resist a list. Teams of complete strangers compete to win up to £100,000 in the ultimate battle of brains and bravery.
Weekend movies
Jackie, 10.10pm Saturday, RTÉ One
Natalie Portman puts in a tremendous performance in the lead role. Following the assassination of her husband, President John F Kennedy, Jacqueline Kennedy battles with grief and trauma to regain her faith, console her children, and define JFK's legacy.
Maleficent, 3.45pm Saturday, BBC One
Angelina Jolie stars in this child's tale of a fairy who falls in love with an ambitious human nobleman, who betrays her in pursuit of claiming the throne.
In Her Shoes, 9.25pm Saturday, TG4
Cameron Diaz and Toni Collette star as two sisters who have little in common -one is a financially irresponsible flirt and the other is a mature and staid lawyer - brought together when a dark family secret comes to light.
In the Loop, 11.30pm Saturday, BBC Two
This is a superb film version of BBC's satirical The Thick of It where a government minister makes a few ill-chosen remarks on the possibility of Britain and the US going to war in the Middle East, and suddenly finds himself out of his depth.
Don't Miss
State of the Union, 11.00pm Sunday, BBC Two
On a busy weekend of TV, this new, short-form comedy series could easily be overlooked – but its list of contributors is pretty impressive.
Written by Nick Hornby and directed by Stephen Frears, each episode is just ten minutes long (the first two feature tonight), so there's little time wasted in getting to the point.
Wondering whether their marriage is running on empty, Louise (Rosamund Pike) and Tom (Chris O'Dowd) meet in a pub immediately before their first counselling session.
Box Set Binge
Downton Abbey, Sky Box Sets
With the film adaptation on the way, it's a good time to either remind yourself of what's happened in this hugely popular period drama or catch up with the series from scratch.
The series, set in the fictional Yorkshire country estate of Downton Abbey between 1912 and 1926, depicts the lives of the aristocratic Crawley family and their domestic servants in the post-Edwardian era.
As well as the inter-personal stories, the great events in history at that time also have a massive effect on their lives and on the British social hierarchy in general, as the UK heralded in the 20th Century.
Click here for full TV listings