Singer-songwriter Dermot Kennedy has told 2FM's Tracy Clifford Show he was "terrified" he had damaged his voice and is now "working towards" better technique as a vocalist.
Kennedy was a guest on Clifford's show on Thursday for a special Studio 8 performance in front of an audience of fans.
During a Q&A session, Kennedy was asked by a fan what advice he would give to other singers about maintaining their vocal cords while performing.
"I basically took a couple of weeks off there a little while back because after two years it basically got to the point where I had been singing from my neck the whole time," he said.
"So I was terrified that I'd done something to my vocal cords and I saw a bunch of doctors and had a scope in here down to my neck six times in two days.
"It basically turned out that the vocal cords were grand but everything surrounding here had been working too hard for too long and basically crapped out in the end."
"There's so many things you should be told in terms of steaming and drinking tea and lozenges and all that, but nothing is a substitute for having good technique," he continued.
"And so currently I'm just working towards trying to sing from here [diaphragm] - because this is solid, you could do that all day - but from here [neck] is just no good.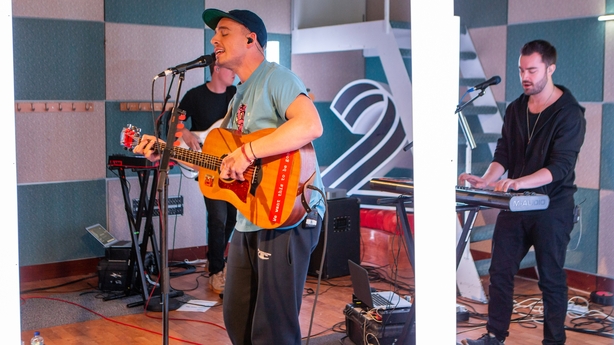 "I feel like I'm not qualified to answer because I'm in the process of having gotten it wrong, but it's worth it [to get it right]. Because it's the worst thing when you're on tour and you just feel knackered every day."
Kennedy releases his debut album, Without Fear, on Friday, September 27.
Click here for more music news.