TG4 has something for everyone in a scintillating new season of drama, music, sport, entertainment and travel programming, including the powerful documentary series, Finné and George Clooney's Catch-22.
Here's a rundown of the highlights coming this Autumn/Winter on TG4
Documentary
RTÉ Sport presenter Evanne Ní Chuilinn, who was adopted as a baby, explores the story of adoption in Ireland in Uchtú – Evanne Ní Chuilinn.
Tabú is back, exploring homelessness, Direct Provision, and being transgender in Ireland.
Cumar features prize-winning novelist Mike McCormack, while Finné is back for a second series, presented by Orla O' Donnell with stories about injustice, redemption, resilience and strength.
Saol an Mhadra Bháin tells how Irish people have had their quality of life dramatically changed and improved by their guide dogs.
In Máthair Trump the President's Mother explores the story of Donald Trump's mother, Mary MacLeod who left the Hebrides for America in search of a better life.

Martin McGuinness – I Fought, I made Peace, I made Politics is eagerly anticipated as is De Valera i Meiriceá which recalls the extraordinary fund-raising trip to America in 1919.
Bailte, Bádóirí and Turas Bóthair - eavesdropping on car conversations - bring us the heart of Gaeltacht life, steeped in enduring customs and traditions.
The new series Seoda Bhailiúchán na Scol looks at the Schools Folklore Collection, while Seán Mac an tSíthigh travels to Boston to meet the largest Irish community outside of Ireland in Gaeil Bhoston.
Kerry's Mickey Ned O'Sullivan and Gaoth Dobhair legend and former Donegal Footballer Kevin Cassidy join former Cork Ladies Footballer Valerie Mulcahy on the Underdogs management team this year.
Meanwhile, Hector will be in America on a coast-to-coast rollercoaster trip, bringing him from Savannah to San Diego.
Young People
Mo Shaol do Shaol is a series for children in which two people who are totally different from one another, swap hobbies and lives for a day. They must also complete an incredibly difficult challenge before the day is out.

New programmes for pre-school children include An Siopa Ealaíne, Lá le Mamó, Lá le Daideo, Is Mise and Ár Scéal, as well as Mo Shaol, Do Shaol and C.L.U.B for older children.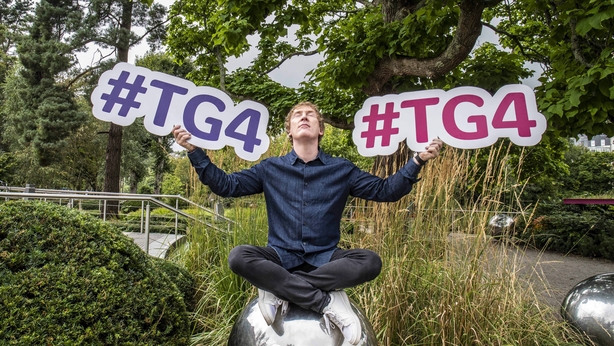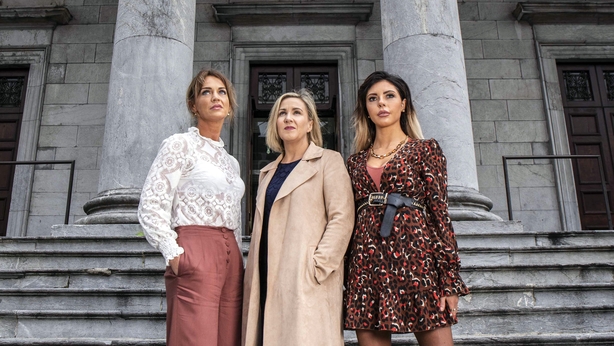 Drama
Catch-22, starring George Clooney brings us the celebrated adaptation of Heller's acerbic, bittersweet novel set in Sicily during the last days of Second World War, as fighter pilots are getting antsy to get back home.
Perpetual Grace LTD is an intriguing new series, comprising ten hour-long episodes which follows James, a young grifter, as he attempts to prey upon Pastor Byron Brown (Ben Kingsley). Brown turns out to be far more dangerous than he suspects as he and his wife Lillian - known to their parishioners as Pa and Ma - have used religion to con hundreds of innocent people out of their life savings.
Orange Is the New Black returns as does Mr. Robot, starring the fast-rising quantity, Rami Malek, who played Freddie Mercury in Bohemian Rhapsody and is set to play the bad guy in the new Bond film.
Music
TradFest TG4 is back with the best of reels, jigs, hornpipes, waltzes and many other diversions from Dublin's city centre.
Dubliner Doireann Ní Ghlacáin introduces piper and low whistle specialist Mike McGoldrick, entrancing vocalduo The Henry Girls, singer-songwriter legend Teddy Thompson (Richard's young fellow) and the inimitable Inni K.
Sé Mo Laoch celebrates the work of the legendary musicians Steve Cooney, Máirtín O'Connor, Paddy Glackin, Patsy Hanly, and Padraigín Ní Uallacháin.
Daniel O'Donnell is also back on Opry le Daniel, while Glór Tíre is searching for the hottest new country music sensation.
Sport
Galway ladies take on Dublin in the TG4 LGFA All-Ireland Football Final on September 15, and the night before Ceiliúradh LGFA le LIDL will showcase the road to Croke Park with the six teams who have made the finals.

Laochra Gael returns, featuring Alan Brogan, Iggy Clarke, Diarmuid Lyng, David Brady and Brenda McAnespie.
Fans can avail of all the club and inter-county games on GAA BEO. Rugbaí Beo is back at the end of this month with the Guinness PRO14 championship.
A variety of other matches will be streamed on Spórt TG4's YouTube channel throughout the year.
Film
The first feature-length Irish Language films from the Cine4, a joint initiative between TG4, Screen Ireland and the Broadcasting Authority of Ireland, will come to cinemas soon with the films Finky, an offbeat, mysterious, fantasy drama.
It tells the tale of a musician and puppeteer seeking to escape his past. He steals an envelope full of cash and escapes to Scotland with his childhood friend Tom to start a new life.
Arracht which is set at the start of the famine in 1845, centres on a man who loses everything and is accused of a murder. On the run for three years and with the help of a mysterious girl he attempts to rebuild his life. His past however comes back to haunt him.
Viewers can also enjoy TG4's content online via the TG4 player, www.TG4.ie or on the player app.