The Capture and Canny Cops begin on BBC One, Ros na Rún returns to TG4, and Line of Duty season four begins on RTÉ Two . . .
Pick of the Day
The Capture, 9.00pm, BBC One
Just looking at the cast list gets me excited about this new thriller about fake news, which stars Holliday Grainger, Callum Turner, Ben Miles, Ron Perlman and Famke Janssen.
When soldier Shaun Emery's (Turner) conviction for a murder in Afghanistan is overturned because of flawed video evidence, he returns to life as a free man with his young daughter.
But then damning CCTV footage from a night out in London comes to light and Shaun's life takes a shocking turn and he must soon fight for his freedom once again.
With newly promoted DI Rachel Carey (Grainger) drafted in to investigate his case, she quickly learns that the truth can sometimes be a matter of perspective. Should she trust Shaun Emery?
New or Returning Shows
Line of Duty, 9.45pm, RTÉ One
It's the fourth season of the acclaimed BBC drama and Thandie Newton is this season's special guest, starring as Detective Chief Inspector Roseanne 'Roz' Huntley, who's on the trail of a serial killer.
She's determined to catch the culprit as soon as possible and prove her worth to her superiors - but a colleague fears her efforts may have led to a miscarriage of justice, and alerts the AC-12 team to the situation.
The Cry, 10.15pm, RTÉ Two
Anyone who missed this on the BBC last year - please make sure you check this Australian-UK co-production. It's jaw-droppingly good.
Jenna Coleman stars in the first of a four-part dramatisation of Helen FitzGerald's novel and she's great as Joanna, who travels with her partner Alistair and their baby son to Australia, where Alistair hopes to campaign for custody of his teenage daughter from a previous marriage.
Their journey ends in tragedy when the child goes missing, with devastating psychological repercussions for the distraught mother.
High Society: Cannabis Cafe, 10.15pm, Channel 4
This brand new two-parter follows the experiences of twenty intrepid Brits, from all walks of life, as they get high on cannabis in an Amsterdam coffee shop.
While the use of cannabis is becoming more legally and socially acceptable around the world, it's still outlawed in Britain. Against this backdrop, the café's visitors discover for themselves the effects of using cannabis, riding its highs and lows, and testing whether it's as harmful as the headlines claim.
In this the first episode Janey and AL Felstead are two rookie smokers curious about the pain-relieving properties of cannabis. Then there's Sophie and Ryan (below), a young couple from Croydon looking to address a big question in their relationship.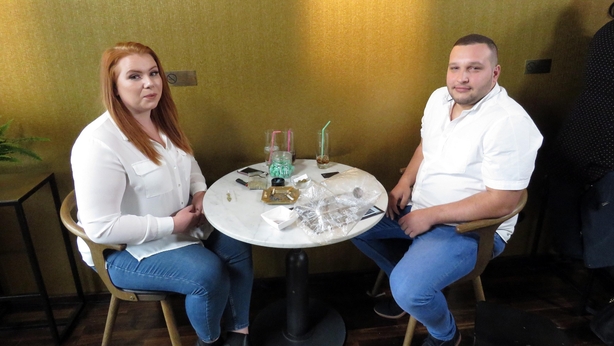 Ros na Rún, 8.30pm, TG4
The long-running soap returns.
Mack visits Katy in the psychiatric unit, but she is not pleased at his reasons. Brian wrestles with his conscience, and Briain breaks down whilst visiting Jude.
Meanwhile, John Joe listens as Katy explains why Dee is trying to frame her and the lengths she went to. John Joe is starting to believe that his daughter has serious mental issues.
The Hospital: From the Inside, 9.00pm, BBC One
Following patients as they undergo major surgery, this series explores the pressures and demands on the NHS in Northern Ireland, through the eyes of those faced with making life-saving decisions.
A surgical team prepares for major spinal surgery on a teenager in the Royal Victoria Hospital, while a patient diagnosed with cancer undergoes life-saving surgery in Belfast's City Hospital.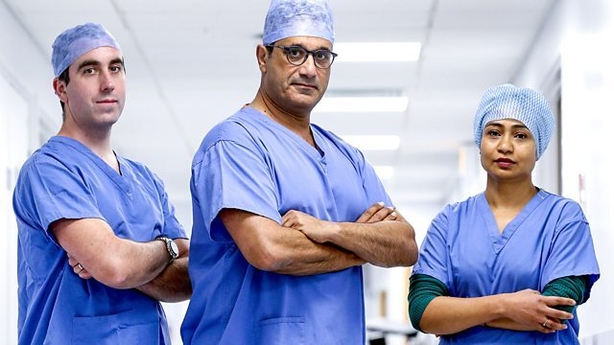 Canny Cops, 10.35pm, BBC One
This new documentary series promises to be darkly comic, surprising and inviting, with unprecedented access to Durham Constabulary and the communities of Peterlee and the surrounding areas on the North East coast of England.
After years of austerity, County Durham is now home to some of the most acute areas of deprivation in Britain. This is a region that was once the epicentre of England's Industrial North East, and the birthplace of the steam railway.
In episode one, local cop Terry takes on a new role, targeting offenders in the remote village of Horden - particularly 26 year-old Shauna, whose house is familiar to some of the area's well-known criminals.
Ending Tonight
Death Row: Countdown to Execution, 9.00pm, Virgin Media One
Susanna Reid travels to Huntsville, home of the most active death chamber in the United States, to come face to face with Death Row inmate Patrick Murphy - one of the seven members of the notorious Texas 7 gang - who violently murdered a police officer while on the run.
The Chefs' Brigade, 9.00pm, BBC Two
The brigade travel to Paris for the show's showdown, a city that's home to more three-star Michelin restaurants than any other in the world.
For Jason, this time it is personal as they go up against a French cooking dynasty. Their rival chef for the last time is Mathieu Pacaud, owner and head chef of Apicius, a luxury Michelin-starred restaurant off the Champs-Elysees.
Don't Miss
The Great British Bake Off, 8.00pm, Channel 4
It's crunch time with Biscuit Week, with the remaining bakers hoping to impress judges Prue Leith and Paul Hollywood.
The contest kicks off with a luxurious chocolate coated signature bake. Next, the bakers are taken on a nostalgia trip to make one of Paul's dad's favourite snacks. Finally, there's an eye-catching showstopper designed to test whether the bakers will snap under pressure.
The South Bank Show Originals 2019, 10.30pm Sky Arts & NOW TV
Arthur Miller is the focus of this South Bank Show as it coincided with the premiere of his then new play The American Clock, which received its Broadway debut in 1980.
In a wide-ranging interview interspersed with specially filmed excerpts from The American Clock and Death of a Salesman, Miller talks to Melvyn Bragg about the poverty he encountered during his childhood in his native Harlem, New York.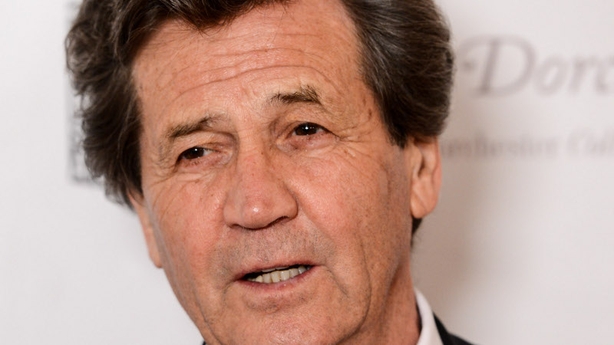 Click here for full TV listings