Country singer Trisha Yearwood pays tribute to her husband Garth Brooks on the track What Gave Me Away from her new album Every Girl in This Town.
Speaking to ABC News, Yearwood, who married Brooks in 2005, revealed that The Dance singer also features on the track. She said: "He's on What Gave Me Away,' which to me is this love letter to him.
"Really it's a very sexy song... that talks about, like, this guy has my number. So I couldn't have imagined anybody else singing with me other than him."
Yearwood also admitted that Brooks has talked about this album more than any of her other albums. She said: "I've heard him talk about this country album probably more than I've ever heard him talk about a record that I've made. So he seems to like it."
The country singer said she doesn't babysit her hubby when he is recording and it works vice versa, although she did feel the need to have his judgment when she was recording Frank Sinatra tribute album, Let's Be Frank.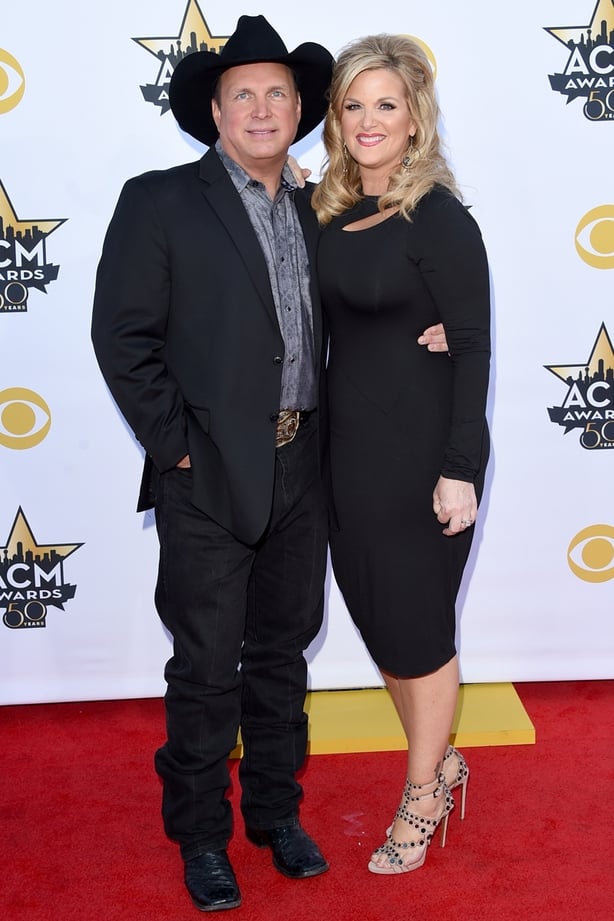 The singer admits that she was nervous during the recording of that album. "I said 'You have to go with me. I need you. I need to be able to look at you and see you in the room.'
"And he cried, I'm like, 'You can't cry while I'm singing, because I have to keep it together, you know, while I'm singing!' But I cried too because it was such a dream come true."
Yearwood's latest album, Every Girl in This Town, landed in the US Billboard charts at 21, making it Yearwood's highest chart debut of her career.
Guests on Every Girl in This Town include Kelly Clarkson, Don Henley and Patty Loveless.