There's a documentary about Ross O' Carroll-Kelly creator Paul Howard, Living with Lucy returns, as does Big Week on the Farm, Celebrity Masterchef and Jamie Oliver . . .
Pick of the Day
We Need to Talk About Ross, 9.35pm, RTÉ One
Paul Howard, the man behind Ross O' Carroll-Kelly, explains where the inspiration for his hugely popular rugger bugger initially came from and how he has managed to keep him current almost 20 years later.
The exploits of his greatest anti-hero creation have been the subject of hundreds of weekly newspaper columns penned by Howard over 20 years, as well as eighteen novels, selling well over a million copies.
So what makes Paul Howard tick and how has he managed to keep the antics of this fictional south Dublin rugby jock so relevant and successful over two whole decades?
New or Returning Shows
Living with Lucy, 9.00pm, Virgin Media One
Lucy Kennedy's back with a new run of her series that sees her moving in with some well-known personality to see how they get on in real life.
This week, the bould Lucy goes intercontinental as she moves in with Irish businesswoman (and former TV star) Gráinne Seoige in South Africa.
They take a trip into the Bush and Lucy discovers the story of Gráinne's romance with her fiance.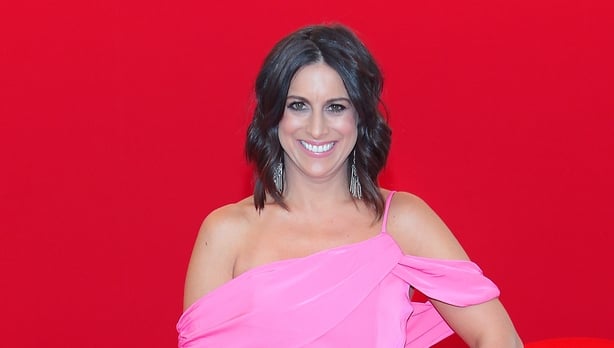 Big Week on the Farm, 7.00pm, RTÉ One
Presented by Aine Lawlor and Ella McSweeney, this BWOTF comes live from a tillage farm in Stamullen in Meath.
This year Big Week On The Farm returns in the autumn, to capture the busy lives of farmers and nature at Harvest time.
The landscape will provide a visual symphony of colour, the autumn crops will be ready for harvesting and animals born in the spring will be ready to venture out alone.
Celebrity Masterchef, 9.00pm, BBC One
The show returns with 20 familiar faces from the world of show business, music and sport, all hoping to follow in the footsteps of last year's champion, John Partridge, and take the 2019 title.
This week the first batch of five celebrities undertake three tough culinary challenges in a bid to prove their cookery talent to judges John Torode and Gregg Wallace.
Hoping to show they've got what it takes are iconic fashion designer Zandra Rhodes, former professional football player Neil Ruddock, TV personality Joey Essex, professional dancer Oti Mabuse and long-distance runner and former marine Andy Grant.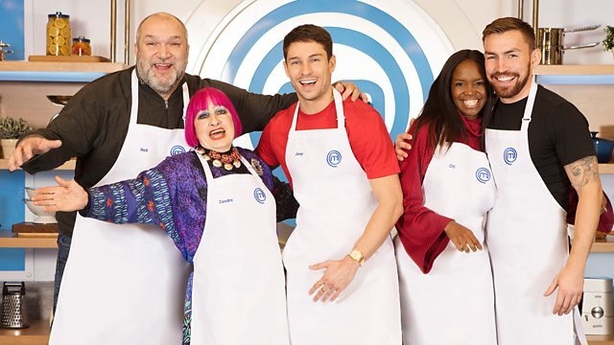 A Confession, 10.00pm, Virgin Media One
This new, fact-based crime drama stars Martin Freeman, Imelda Staunton and Siobhan Finneran.
When 22-year-old Sian O'Callaghan goes missing after a Friday night out in Swindon, Detective Superintendent Stephen Fulcher (Freeman) knows that he and his team must move fast to have any chance of finding her alive.
While Sian's family desperately wait for news, the police search for any clues as to where she could be.
Only Connect, 8.00pm, BBC Two
Victoria Coren Mitchell hosts the series where knowledge will only take you so far. Patience and lateral thinking are also vital.
Three Pink Floyd fans take on a team of bridge players in the first of the series. They compete to draw together the connections between things which, at first glance, seem utterly random.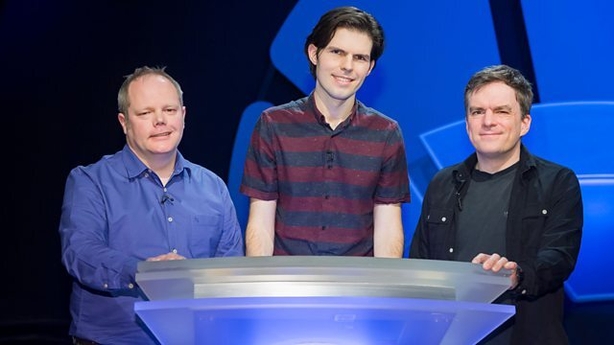 Jamie's Meat-free Meals, 8.00pm, Channel 4
Jamie Oliver is on a mission to change the way we think about veg. It's better for our health, it's better for the planet and it tastes delicious - so what are we waiting for?
In this first episode, Jamie kicks things off by turbo-charging veg in a game-changing cottage pie with a stunningly rich gravy and super-fluffy mash.
He's inspired by amazing Indian street food, then makes a bonkers chip butty packed full of flavour and crunch. He goes back to school to meet kids who are celebrating veg, and makes a mighty mac 'n' cheese full of greens.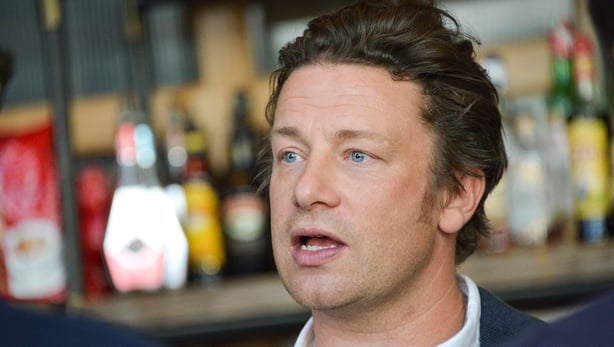 Celtic Women: Ancient Land, 8.00pm, Sky Arts & NOW TV
Filmed against the backdrop of the historic Johnstown Castle in Wexford, the multi-platinum Irish folk music sensation Celtic Women play a special concert featuring songs from their 13th studio album, Ancient Land.
Don't Miss
Rise of the Nazis, 9.00pm, BBC Two
A powerful (and relevant, giving the way the UK is going) three-part forensic examination of how Germany turned from a liberal democracy into a brutal murderous dictatorship in just four years.
The first episode takes us into the corridors of power, where Germany's populist firebrand Adolf Hitler sees an opportunity to use the political turmoil of a hung parliament for his own ends.
This sets off a chain of miscalculations by opponents, backroom deals and power grabs that will send Hitler from the fringes of politics into the heart of government.
Click here for full TV listings