Here are some tips on what's worth watching on the telly this weekend between now and Sunday night . . . as always, it's a busy one!
Pick of the weekend
Britain's Got Talent: the Champions, 8.00pm Saturday, Virgin Media 1
This is basically Britain's Got Talent's greatest hits v the rest of the world's Got Talent shows. Simon Cowell's World Cup, even.
The show brings together the global show's top acts, all aiming to be crowned the ultimate champion and walk away with the cash prize and Champions Trophy.
Simon Cowell, Amanda Holden, Alesha Dixon and David Walliams return to the judging panel as they take their seat ready to be impressed by a whole host of global talent. Joining them will also be the once more ubiquitous Ant and Dec.
The first episode sees the return of BGT series one winner and multi-platinum-selling artist Paul Potts, along with Simon's Golden Buzzer from season ten Boogie Storm.
Plus, sand artist and winner of Ukraine's Got Talent season one Kseniya Simonova, along with daredevil father-daughter duo from America's Got Talent, Bello and Annaliese Nock.
New or Returning Shows
Up for the Match, 9.35pm Saturday, RTÉ one
Jacqui Hurley and Des Cahill are back for another night of GAA-centred entertainment, this time built around Sunday's All Ireland Football Final between those great rivals, Dublin and Kerry.
In front of a studio full of fans, they'll be introducing some famous faces and names, while looking back on the season as well as looking ahead to the Croke Park decider.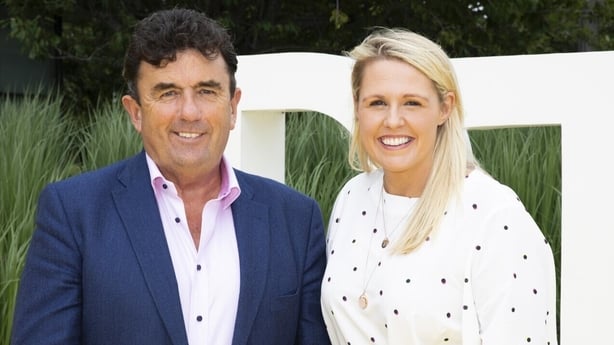 Pointless Celebrities, 7.45pm Saturday, BBC One
Alexander Armstrong and Richard Osman present a special comedy edition of the general knowledge quiz in which four teams try to come up with the most-wrong answers.
Featuring Ralph Ineson, John Thomson, Janine Duvitski, Tony Maudsley, Melvyn Hayes, Stuart McGugan, Vicki Pepperdine and Rosie Cavaliero.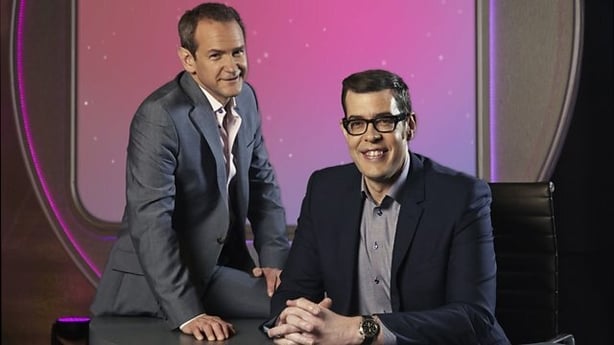 The Great British Bake Off: an Extra Slice, 8.00pm Friday, Channel 4
Host Jo Brand chats to a panel of celebrity Bake Off fans, delving into all the action from the tent, with the funniest moments from unseen footage and an exclusive interview with the first of the baker's dozen to leave.
For the first episode, Jo welcomes Bake Off fans Frank Skinner, Stephen Mangan and Scarlett Moffatt to reveal what they think about this year's line-up and their debut bakes.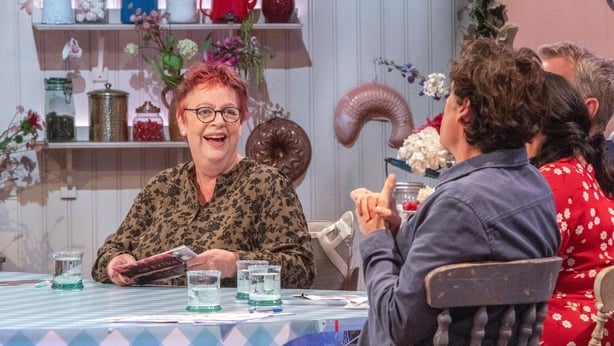 The Rob Rinder Verdict, 10.00pm Friday, Channel 4
The world we live in currently defies explanation. Unless, that is, you're Rob Rinder.
Each episode features famous faces and high-profile politicians being put under the spotlight in the most unlikely of scenarios.
Alongside offbeat archive from the week's news, Rob will also be joined by guests Jonathan Ross, Tom Allen and Judi Love.
Darkness: Those Who Kill, 9.00pm Saturday, BBC Four
In this Danish drama, Jan Michelsen is investigating the disappearance of a young woman called Julie Vinding from a Copenhagen suburb.
Six months later, Jan is the only one who believes that she is still alive.
Untouchable: the Rise and Fall of Harvey Weinstein, 9.00pm Sunday, BBC Two
This is being pushed as the inside story of the spectacular rise and fall of movie titan Harvey Weinstein, revealing how he acquired and deployed his power over decades.
Former staffers, college friends and reporters reflect on the public perception of Weinstein as a visionary, whilst detailing his ruthless attempts to preserve power, even as scandal threatens to engulf him.
As the criminal case against him continues, the film asks viewers to question whether the powerful are truly beyond justice and if meaningful change really is possible.
Junior Eurovision, 9.05pm Sunday, TG4
Gráinne Bleasdale, Chris Greene and guest judge Brendan Murray are summing up the talen on this first show of a new run.
Last year, Taylor Hynes won the right to represent Ireland at the finals in Belarus. This time around, the Irish winner will get to travel to Poland in November to compete in this year's contest.
New to Download
Droppin' Cash: Season 2, from Friday, Netflix
This complex series follows the paper trail of musicians and athletes in Los Angeles as they blow through stacks on the finer things in life.
Styling Hollywood, from Friday, Netflix
Stylist and interior designer Jason Bolden and husband Adair Curtis of JSN Studio make the magic happen on the red carpet and at home for A-listers.
The Dark Crystal: Age of Resistance, from Friday, Netflix
The Dark Crystal returns to the world of Thra with an all new adventure. When three Gelfling discover the horrifying secret behind the Skeksis' power, they set out on an epic journey to ignite the fires of rebellion and save their world.
Ending this Weekend
Russia with Simon Reeve, 8.40pm Friday, RTÉ 2
The concluding leg of the adventurer's epic journey begins in Crimea, which is part of neighbouring Ukraine but was annexed by Russia in 2014.
Reeve meets the eccentric and fearless owner of a safari park who likes to get up close with his lions, then comes across a small hospital with an inspirational doctor trying to protect his clinic from closure.
The Handmaid's Tale, 9.00pm Sunday, Channel 4
In the final episode of season three, June's plan is in place: she reaches the point of no return on her bold strike against Gilead and must decide how far she's willing to go.
Meanwhile, Serena Joy and Commander Waterford attempt to find their way forward in their new lives.
Weekend Movie Picks
The King's Speech, 10.35pm Friday, BBC One
Colin Firth, Geoffrey Rush, Helena Bonham Carter star as the younger son of British monarch George V struggles to cope with an uncontrollable stammer, prompting his wife to enlist the aid of an eccentric Australian speech therapist.
The support and friendship of the doctor prove invaluable when a crisis places the repressed prince on the throne, just as the outbreak of the Second World War.
The Grand Budapest Hotel, 11.20pm Saturday, RTÉ One
Ralph Fiennes leads the cast in this Wes Anderson quirk-fest about Gustave H, a legendary concierge at a famous hotel between the first and second World Wars, and Zero Moustafa, the lobby boy who becomes his most trusted friend.
Fried Green Tomatoes, 10.00pm Saturday, Virgin Media Two
Kathy Bates and Jessica Tandy star in this drama about an unfulfilled housewife who is neglected by her husband.
She pays a visit to a nursing home, where she meets a spirited old lady with a fondness for telling tall tales, and her new friend inspires her to turn her life around.
Gone Girl, 9.30pm Sunday, RTÉ One
David Fincher's impressive crime thriller based on Gillian Flynn's novel stars Ben Affleck, Rosamund Pike and Neil Patrick Harris.
When a woman disappears without trace on her fifth wedding anniversary, her husband contacts the police, but struggles to cope as his marriage is scrutinised by the media.
As his behaviour grows stranger and more evasive, he finds himself accused of her murder.
Don't Miss
50 Years of the Troubles: a Journey Through Film, 10.20pm Sunday, Channel 4
Filmmaker Mark Cousins, who left Belfast at 18, returns to Northern Ireland to reflect on how the place and its history have been used, and occasionally abused, by cinema.
He traces how the legacy of division has impacted people's cinematic imagination, and also scrambles around the ruins of Belfast's once-grand cinemas.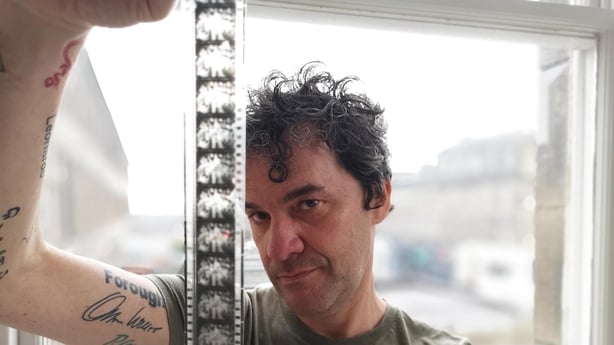 Box Set Binge
Jade: The Reality Star Who Changed Britain, All4
This excellent three-part documentary explores the roller coaster life of Jade Goody, who became Britain's most loved - and hated - reality TV star.
Her life illustrates a wider story of class, politics and cultural change in Britain.
When Jade Goody was selected as a contestant in 2002's Big Brother, the producers had no idea of what they had let themselves in for. By the time she was voted out, she had the world at her feet.
Click here for full TV listings