Paul Merton discovers his grandfather's involvement in the fight for Irish freedom, and it's cheerio to Unforgotten, The Stepfather and Heartbreak Holiday . . .
Pick of the Day
Who Do You Think You Are? 9.00pm, BBC One
Comedian Paul Merton was very close to his late mother, and he knows that her Irish parents died when she was very young.
Her father was a shadowy figure said to have been lost at sea, but as Merton pieces together his grandfather's story he discovers that he was involved in some of the key events leading to Irish independence in the 1920s, and that the true circumstances of his death were different from the story that has been handed down.
In London, on his father's side, Paul traces a great-great-grandmother who was sent to prison for her part in an assault that involved a banjo!
New or Returning Shows
Cannabis: Miracle Medicine or Dangerous Drug? 9.00pm, BBC Two
This Horizon special investigates the very latest medical and scientific research into the effects of cannabis on the brain and the body.
A&E doctor Javid Abdelmoneim wants to find out whether it will help or harm patients, so he meets the young epilepsy patient responsible for changing the law around medicinal cannabis in the UK and sees the remarkable effects it has on his condition.
He also takes part in a groundbreaking trial looking at the effects of the different chemicals in cannabis on the brain.
Kevin's Grandest Design, 9.00pm, Channel 4
To celebrate 20 years of Grand Designs, Kevin McCloud's reveals his top five buildings from 180 episodes.
In this one-off special to launch the new series, he revisits the buildings and people who have most inspired him over the years.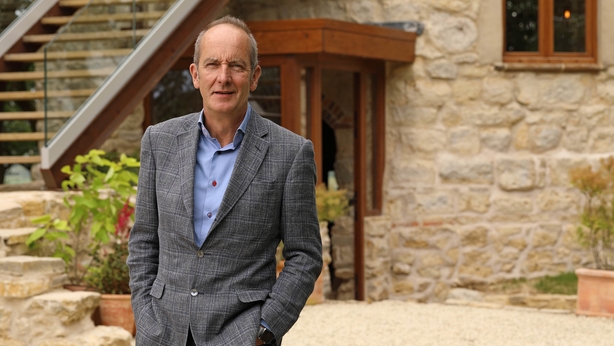 Supershoppers: Money Saving Special, 8.00pm, Channel 4
Sabrina Grant and Kate Quilton return with a special episode bursting with money-saving tips and revelations about big brands.
Ending Tonight
Unforgotten, 9.30pm, RTÉ Two
James, Tim and Chris are exposed as having lied about their whereabouts on the night Hayley died.
Pete reveals that he saw Eliot climbing into the holiday home through a window on New Year's Day, while leaves James struggling with the possibility that his son may have killed Hayley.
Fran cracks a code in the dead girl's diary, suggesting that she met a local drug dealer on the night she disappeared.
Later, in the final part of a double-bill, the team discovers a number of items that appear to belong to Hayley in Tim's house, providing the damning evidence needed to convict him of her murder.
Meanwhile, a new discovery has a shocking impact on the detectives, but proves especially devastating for Cassie.
We need your consent to load this YouTube contentWe use YouTube to manage extra content that can set cookies on your device and collect data about your activity. Please review their details and accept them to load the content.Manage Preferences
The Stepfather, 9.00pm, Virgin Media One
In the concluding episode of the two-part thriller, starring Philip Glenister, Robert Bathurst and Lindsey Coulson, Dougie sets out to prove his innocence - and find his missing daughter - while Maggie wonders who she can trust.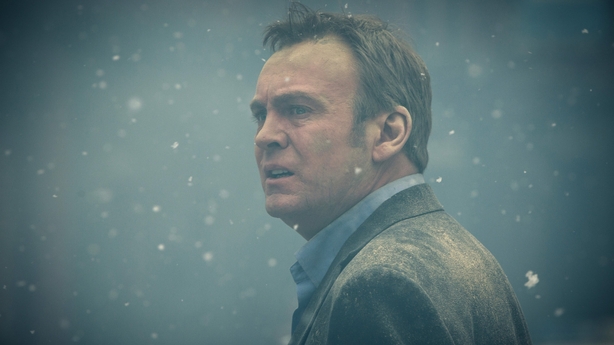 Fugitives, 8.00pm, BBC One
This week, police officers from the UK and Uganda trace a woman who fled the UK after killing her daughter, while police in Yorkshire pursue a man who used a light aircraft to smuggle cocaine.
Meanwhile, a team of officers in London are on the hunt for a man who should be in prison in Italy for committing rape and serious assault.
Then it's over to Spain, a gateway into Europe for those who control the smuggling routes, and a bolt hole for those wanting to lie low. Hunting them down is an elite part of Spain's Guardia Civil known as the 'Fugitives Unit'.
Heartbreak Holiday, 11.05pm, BBC One
Viewers have been claiming that this Beeb reality show - where a bunch of 18-34 year olds who've been dumped and get sent on a holiday island-hopping in Greece - is more entertaining than its much-hyped ITV equivalent, Love Island.
In the final episode, tension's in the air on Rhodes as Courtney questions Luke, while the rest of the girls confront him with their own issues.
Lauren reveals her tough upbringing, Archie and Melissa challenge themselves at sea, and emotions run high as the life-changing holiday comes to an end.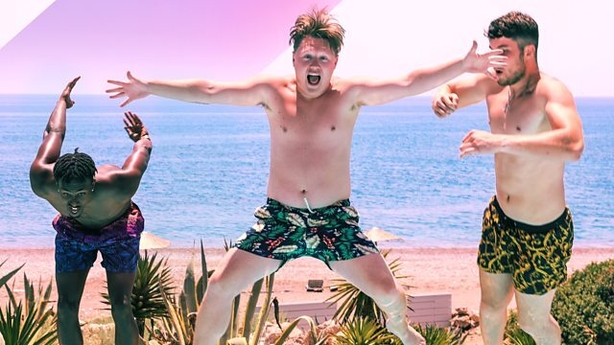 Don't Miss
Better Things, 10.00pm, BBC Two
This second season of Pamela Adlon's dramedy about a single mother/actress trying to bring up three kids - all girls in Los Angeles has been really good.
In tonight's episode there's a power cut, so Sunny's ex-husband Jeff offers to drive Sam to the hardware store to buy a generator.
We need your consent to load this YouTube contentWe use YouTube to manage extra content that can set cookies on your device and collect data about your activity. Please review their details and accept them to load the content.Manage Preferences
Click here for full TV listings