Ray D'Arcy told his RTÉ Radio 1 listeners on Monday that there is "plámásing" going on to tempt him to sign up for Dancing with the Stars - but he didn't rule out taking part in the RTÉ One show.
D'Arcy's name has long been linked with the series as a possible contestant, and on RTÉ Radio 1 on Monday listener Naomi in Tallaght asked: "Are you doing the Dancing with the Stars thing? [Dancing with the Stars judge] Loraine Barry wants you on the show. You'll be fab! Can't wait to see you live on the telly!" 
"Yeah, and yer man was here on Friday, [Dancing with the Stars judge] Julian Benson," replied D'Arcy. "And off-air he was saying, 'Oh you'd be great, you'd be great'.
"They're plámásing me, trying to get me to do that thing. I don't know if I'd have the time or the energy. Or both." 
But D'Arcy added: "I do like dancing - that's the thing - I do like [it]. I'm not very good at it, but I do like dancing...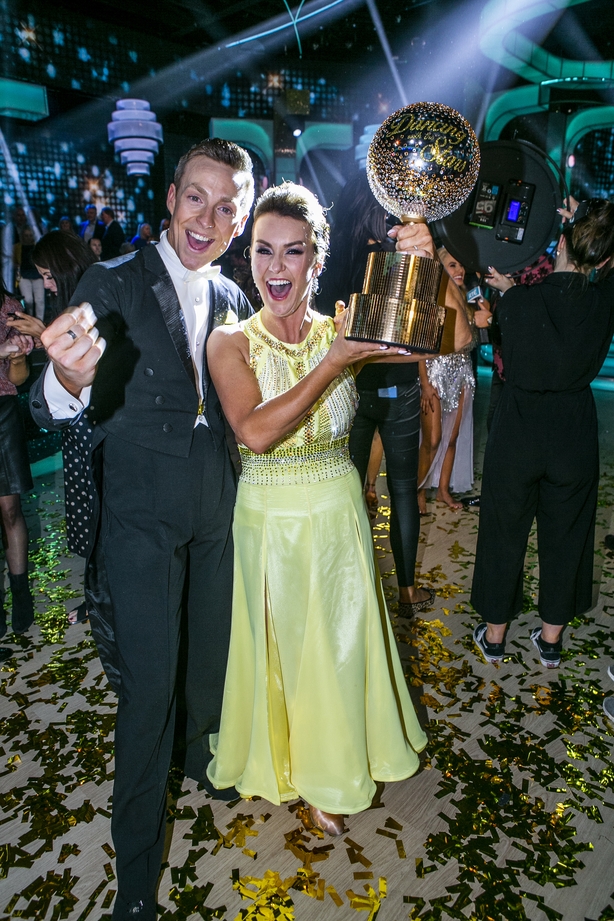 "And I can see the benefits of dancing. And I was talking to [2019 Dancing with the Stars champion] Mairéad Ronan recently and she just sings the praises of the dancing, because it has sort of changed her life..."
Dancing with Stars will be back on RTÉ One in the New Year. 
Speaking to RTÉ Entertainment at the RTÉ New Season launch last week, Loraine Barry and fellow judge Brian Redmond both said they would also love to see Love Island's Irish contestant Maura Higgins taking to the dance floor.