The first photo of Johnny Flynn as David Bowie in upcoming biopic Stardust has been released and it sees the actor playing the late music icon in 1971 on the eve of his American tour.
We need your consent to load this Instagram contentWe use Instagram to manage extra content that can set cookies on your device and collect data about your activity. Please review their details and accept them to load the content.Manage Preferences
South African actor Flynn is front man of Johnny Flynn & The Sussex Wit and has previously starred in Channel 4's Lovesick and Amazon Studio's adaptation of Vanity Fair, and was announced to play Bowie in the biopic earlier this year.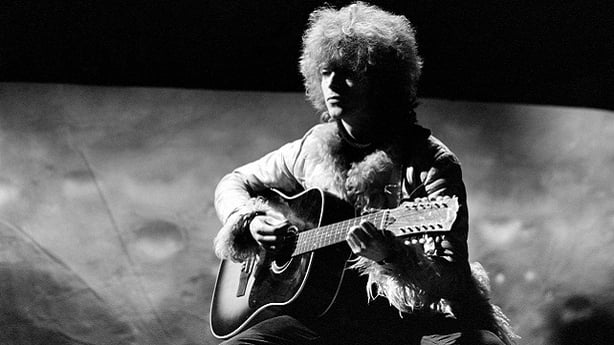 Sporting the fashion of the era, Flynn is seen with shoulder-length blonde locks, wearing a purple turtleneck jumper and black fedora, while sitting in a café while smoking a cigarette.
The film is due for release in 2020 but Bowie's family have already distanced themselves entirely from the production.
Earlier this year, Bowie's son, director Duncan Jones, confirmed that the film is unauthorised and won't feature any of his father's music.
"Pretty certain nobody has been granted music rights for ANY biopic… I would know," Jones, who is currently working on a film about 2000AD character Rogue Trooper, said on Twitter.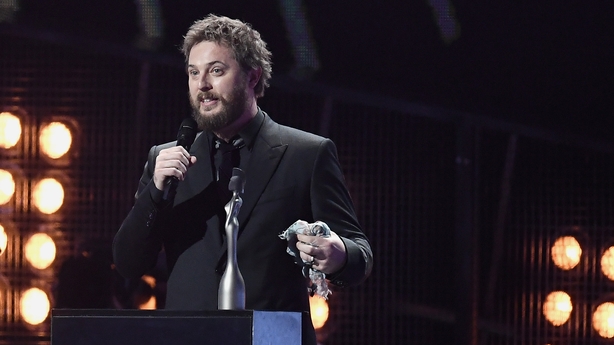 He added: "I'm not saying this movie is not happening. I honestly wouldn't know. I'm saying that as it stands, this movie won't have any of dad's music in it, & I can't imagine that changing. If you want to see a biopic without his music or the family's blessing, that's up to the audience."
Reports have said that the film will not rely on Bowie's music and will instead use period music songs that the musician covered and not his original tracks.
The project has been described as an "origins story" and "moment in time film" rather than a biopic by its producers, who likened it to British films Control, which was about Ian Curtis's early years, and Nowhere Boy, which explored John Lennon's fraught relationships with his mother and his aunt.
Stardust is directed by Gabriel Range and written by Christopher Bell. An official synopsis of the movie says, "Meet David before Bowie. One of the greatest icons in music history; But who was the young man behind the many faces?
"In 1971, a 24 year old David Bowie (Johnny Flynn) embarks on his first road trip to America with struggling publicist Ron Oberman (Marc Maron), only to be met with a world not yet ready for him."
More movie news, reviews and interviews here