There's a documentary about the period of Irish history between 1916 and 1921, there's another doc about the assassination of Louis Mountbatten, and it's finale time for How Animals Work and Nadiya's Time to Eat . . .
Pick of the Day
Keepers of the Flame, 9.35pm, RTÉ One
This documentary's about that seismic period between the Easter Rising of 1916 and the end of the Civil War in 1921.
Its focus is on how individuals and families remember, commemorate and forget painful and difficult events of the past, viewing the diverse experiences of some of the 85,000 Irish men and women who served during the period.
Shedding light on the nation's post-war psyche, this documentary examines the long-term impact of the reluctance to talk about events of the period, the lack of desire to relive decisions, and the secrecy and silence that further isolated individuals and families.
New or Returning Shows
Call the Cops, 9.00pm, Channel 4
Up to 1000 incidents per day, resources cut by 15% since 2010, and one incident manager with overall command. This is UK policing in 2019.
This series promises to go inside the nerve centre of policing - the police communications and control centre colloquially known as Force Control - to shed fresh light on the changing face of law and order in modern Britain.
It's not a pretty sight.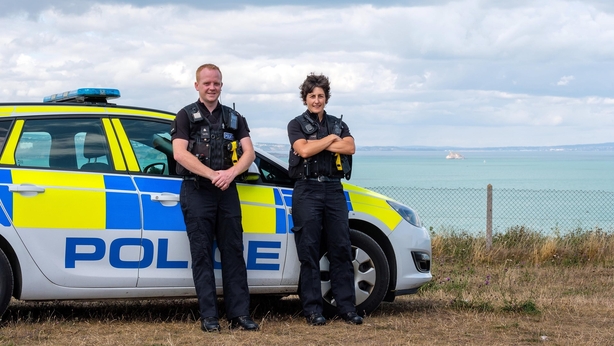 From Syria to Scotland - Our Lives, 7.30pm, BBC One
It's season three of this documentary series about Syrian refugee families who, since December 2015, have made the small Scottish island of Bute their home.
Mounzer runs the Orient Salon, so-named after the busy barber shop he ran in his native Damascus. Next door to the salon is the restaurant and takeaway bringing a taste of Syria to Bute. It's run by Rahaf, a former teacher, and her husband Fadel, a former engineer.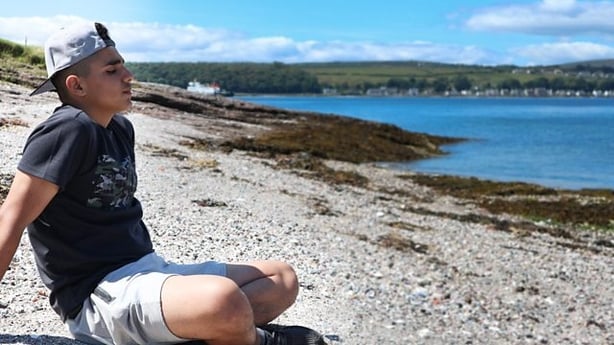 The Day Mountbatten Died, 9.00pm, BBC One
In August 1979 a bomb detonates on board a small fishing boat off Mullaghmore in Sligo. That one moment led to a collision between The Royal Family, the heart of the British establishment and Irish republicanism.
Now a new BBC Northern Ireland documentary marking the 40th anniversary of the death of Louis Mountbatten, seeks to retell the events of that day which also included the ambush of a convoy of British soldiers, at Narrow Water Castle near Warrenpoint in Down.
Eighteen soldiers and one civilian were killed in the ambush - the biggest loss of military life in a single day during the 30 years of the Troubles.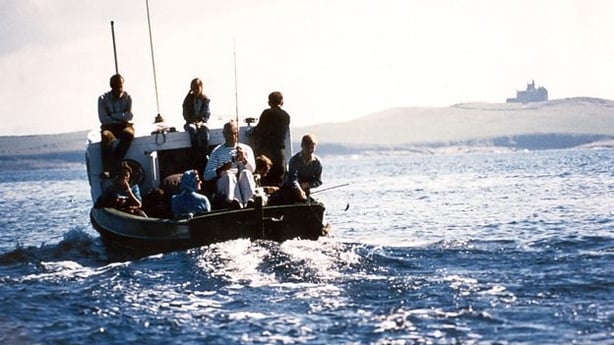 Stats Lets Flats, 10.00pm, Channel 4
Back for a second season, I have to admit I thought this was woefully unfunny last time around.
The Bafta-nominated comedy is written by and stars Jamie Demetriou as the incompetent Greek-Cypriot letting agent Stath, working in the family business Michael & Eagle Lettings.
Stath is struggling with a brash new boss, his old rivals Smethwicks, and the smart new clients he attracts. He looks to move on from his dreams of being manager, find his own home and start a family, while his sister struggles to move on from her crush on shy co-worker Al.
Ending Tonight
How Animals Work, 8.30pm, RTÉ One
Presenters Ella McSweeney and Professor Peter Wilson wrap up this informative series by taking a look at some common carnivores and omnivores such as dogs, foxes and pigs.
Nadiya's Time to Eat, 8.00pm, BBC Two
Nadiya shares her favourite recipes for when she wants to whip up something sweet and delicious, but deceptively simple.
Colourful milkshake funnel cakes have all the fun of fresh doughnuts with none of the fuss. A giant time-saving cookie is so easy it is fried in the pan, and a glistening nutty baklava looks so impressive but is completely foolproof.
Blue Bloods, 9.00pm, Sky Witness & NOW TV
As Jamie and Eddie's wedding day approaches, Frank worries about the toast he'll deliver at their rehearsal dinner.
Also, Erin interviews a witness whose story leads her to doubt Eddie's honesty, since she took his initial statement, and Danny and Baez unravel the complicated love life of a young homicide victim.
Don't Miss
Succession, 9.00pm, Sky Atlantic & NOW TV
Season two opened strongly last week, so here's hoping this teak black satire can maintain the outrageously high standard of its first run.
This week, Roman and Kendall do a "routine health check" of new media brand Vaulter to determine the future of the company.
Tom tasks Greg with sniffing out waste at ATN (see below), as Greg wonders if the divisive media outlet is the right fit for him.
Meanwhile, Connor and Willa host a soiree to mark their return to New York and Shiv brings Tom into the loop about her future at Waystar and with Gil's campaign.
Click here for full TV listings