Santana, led by flamboyant guitarist 72-year old Carlos Santana, return to perform at Woodstock 50th anniversary celebrations tonight at the property which held the first festival, now renamed as Bethel Woods Center for the Arts.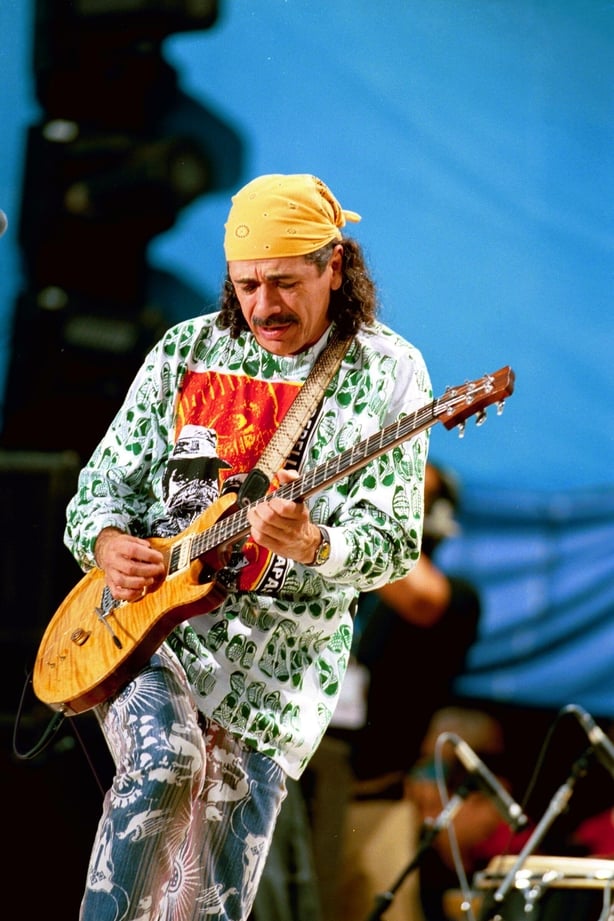 Arlo Guthrie kicked off the 50th anniversary celebrations on Thursday night, August 15. The legendary 72-year-old singer, who is the son of Woody Guthrie, told Associated Press that being back at Bethel reminded him of the first Woodstock festival which he now saw as `a celebratory end of an era' despite it being 'a great time.'
"It was not the beginning of anything. It was the end of something, and it was an end of a very turbulent time that was also very wonderful."
Guthrie's concert was followed by a screening of the 1970 Woodstock documentary at an amphitheatre on the Bethel Woods Center for the Arts site in Bethel, Sullivan County, New York.
Ringo Starr and his All Starr Band took the stage to a packed house on Friday night after what had been a quiet day in terms of attendance. In an interesting connection, the All Starr Band's keyboard player Gregg Rolie performed at Woodstock in 1969 with Santana. The Poughkeepsie Journal reports nevertheless that Rolie delivered three Santana songs, Evil Ways, Oye Come Va and Black Magic Woman.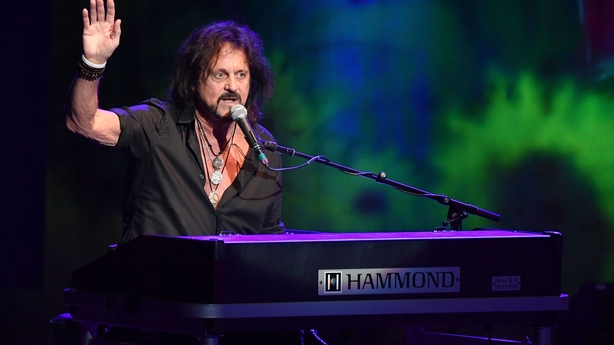 Hamish Stuart, front-man with the Average White Band, and these days bassist and guitarist with the All Starr Band, performed the former outfit's biggest hit, Pick Up the Pieces. He also sang a few lines from the chorus of I Want to Take You Higher, which the incendiary Sly & the Family Stone performed at the original Woodstock.
Ringo's set-list included quite a few Beatle songs, including Don't Pass Me By, Yellow Submarine and With A Little Help From My Friends along with Starr's own solo hits, It Don't Come Easy and Photograph.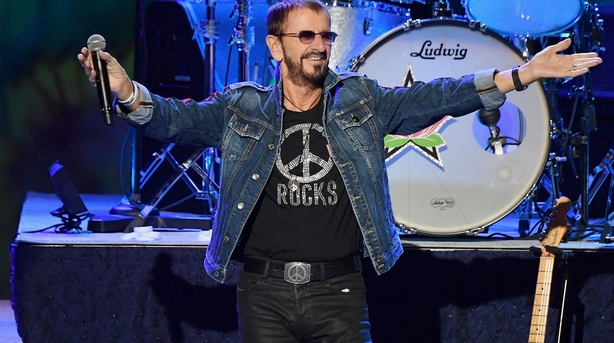 Edgar Winter and his band along with Blood, Sweat and Tears have also played sets at this celebratory event. John Fogerty and his band will play on Sunday.
Fogerty also appeared at the original Woodstock event, albeit in a rather inauspicious 2.30am slot, as a member of Creedence Clearwater Revival, the band he formed with his brother Tom.
Plans for a large scale Woodstock 50 festival, to be headlined by Miley Cyrus and Jay-Z came to nought in July, reportedly due to lack of a suitable venue.
Local officials were expecting up to 100,000 visitors to pass through Bethel Woods from Thursday through Sunday on this occasion.
Read more on Woodstock at 50 here