Irish rockers Otherkin have announced their break-up after seven years together, attributing their decision to the "extreme highs and extreme lows" of being a band these days.
The band, made up of Luke Reilly, David Anthony, Conor Wynne and Rob Summons, formed in Dublin in 2014 and released their debut album OK in 2017, which was nominated for the Choice Music Prize.
They notably supported Guns 'n' Roses at Slane Castle, and were recently seen in the film Animals, which is in cinemas now.
Taking to Twitter to share the news of their split, the band posted a statement where they said "while breaking up is not an easy thing to do, it's what feels right for us."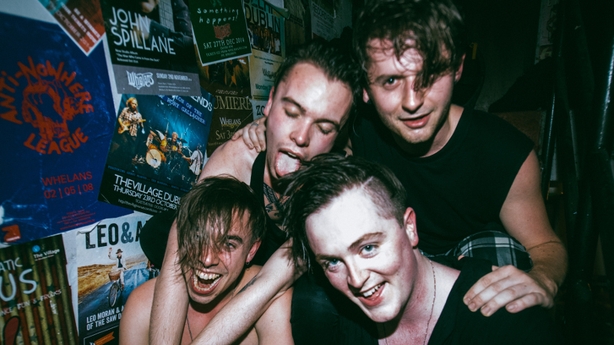 "The unfortunate reality is that life in a band these days is one of extreme highs and extreme lows; there's an elations after an amazing gig to the pressure of mounting bills, the pride of releasing music that you've laboured over for months to the deflation of struggling ticket sales," the statement reads.
"It's all in there and a band needs a lot of fuel in its tank to get through it. Some bands have more fuel than others and unfortunately, the day arrived where our fuel ran out."
We have some difficult news to share with you all, thank you for the support over these amazing years. The Pre-Sale link for 'Electric Dream' signed vinyl can be found at the link below x

ELECTRIC DREAM SIGNED VINYL PRE-ORDER: https://t.co/lGlTj5DwUz pic.twitter.com/fDRE2Yvoih

— OTHERKIN (@OtherkinOK) August 16, 2019
Otherkin also announced that they will be cancelling their upcoming UK tour dates, but will perform their slot at Electric Picnic in September, before organising some farewell gigs in Ireland.
Their six-track mini-album Electric Dream will be released on September 20.
Read next: Alan Corr's 2017 interview with Otherkin