Here are some tips on what's worth watching on the telly this weekend between now and Sunday night . . . as always, it's a busy one!
Pick of the weekend
Poldark, 9.00pm Sunday, BBC One
The latest run of this period reboot ends as Aidan Turner's Ross fights for Ned's liberty as the Warleggans, shunned by society after George's humiliation in the House, prepare to marry George to Cecily. Geoffrey Charles hatches a daring plan to save her.
Drake and Morwenna enjoy wedded bliss, but Sam finds his growing attachment to Rosina usurped by Tess's claim to seek a purer life.
Ross determines to free Ned by any means, but suspects there is a traitor among his allies. While Ned's fate hangs in the balance, Demelza must conquer betrayal at home and Ross's own life comes under threat.
New or Returning Shows
Up for the Match, 9.35pm Saturday, RTÉ One
Des Cahill and Jacqui Hurley present an evening of lively chat and music, as they preview Sunday's All-Ireland Senior Hurling Championship final between Tipperary and Kilkenny.
Des and Jacqui will be joined by a host of well-known faces as well as personalities from the competing counties, ahead of the highly-anticipated Croke Park decider.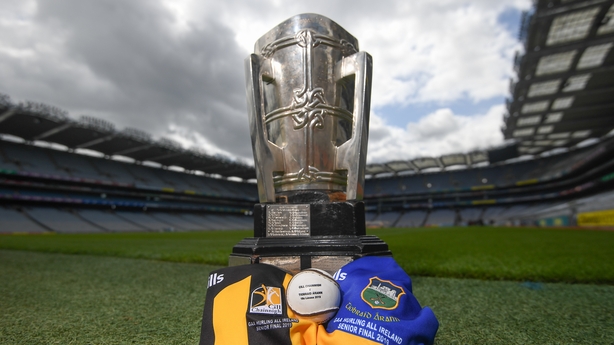 Kevin Bridges: the Brand New Tour, 10.35pm Friday, BBC One
In this stand-up comedy special, Scottish comic Kevin Bridges gives his take on the modern world, social media, anxiety and religion.
Robot Chicken: DC Comics Special II, 11.40pm Friday, E4
The Robot Chicken crew give the DC Comics universe their stop-motion pop-culture-parody treatment.
Later, in the second instalment, the writers take a peek at what happens when the DC villains end up on the same beach as the DC heroes at spring break.
No Second Chance, 11.10pm Sunday, Channel 4
Walter Presents continues its long-established subtitled show strand with this thriller from France.
Compassionate doctor Alice works in a hospital and is a happily married mother. But a terrifying attack in her home leaves her injured, her husband murdered, and her infant daughter kidnapped.
Two police detectives are assigned to the case, but they seem to suspect her of involvement.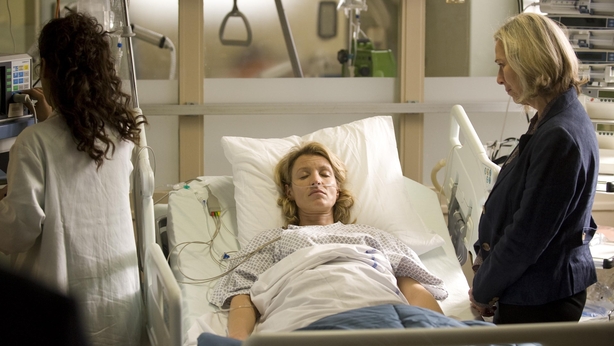 Agents of SHIELD, 10.05pm Sunday, E4
The action-packed US drama following the adventures of Marvel's skilled team of agents from Nick Fury's global law enforcement organisation comes to a climax.
In the last episode of the sixth and final season, the team of agents battle problems, conflicts and the threat of invasion, and it all comes down to who will survive.
New to Download
Mindhunter, from Friday, Netflix
Season two finally arrives as the Behavioural Science Unit's killer instincts move from theory into action when the FBI joins in a high-profile hunt for a serial child murderer.
QB1: Beyond the Lights: Season 3, from Friday, Netflix
Three American football phenoms set for stardom - Spencer Rattler, Lance LeGendre and Nik Scalzo - navigate the ultimate season of their high school careers.
Sextuplets, from Friday, Netflix
In this comedy, father-to-be Alan is shocked to learn that he was born a sextuplet (all played by Marlon Wayans). With his newfound brother Russell riding shotgun, the duo sets out on a journey to reunite with their remaining long-lost siblings.
Diagnosis, from Friday, Netflix
Pretty uplifting, this. Based on Dr Lisa Sanders' hugely popular column in The New York Times Magazine, this documentary follows patients on their journeys toward finding a diagnosis, and potentially a cure, for mysterious illnesses.
Ending this Weekend
QI XL, 9.45pm Friday, BBC Two
The smart persons' quiz concludes its current run as Sandi Toksvig (below) opens the post with Alan Davies, Matt Lucas, Holly Walsh and Susan Calman.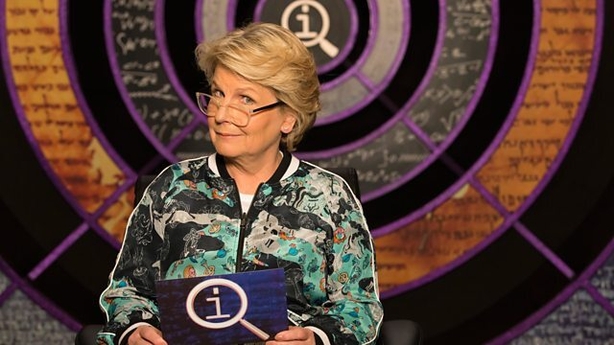 Fleadh TV, 8.30pm Sunday, TG4
Here's the final part of the music and entertainment programme showcasing the best of traditional and folk music from this year's Fleadh Cheoil na hÉireann in Drogheda.
It's also on Friday and Saturday at the same of 8.30pm.
Featuring performances from international artists, as well as the best new talent from the Fleadh competitions, it's presented by Hector Ó hEochagáin (below), Doireann Ní Ghlacáin and Róisín O.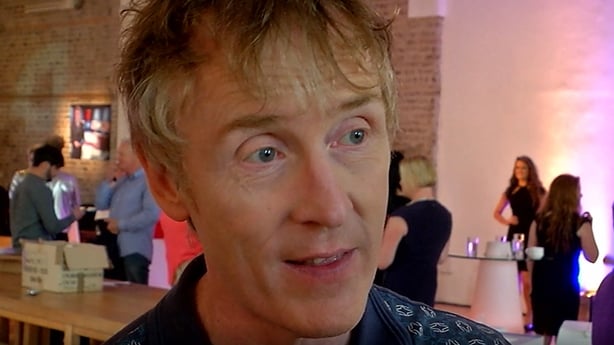 Weekend movies
Selma, 9.35pm Friday, RTÉ One
David Oyelowo, Carmen Ejogo, Oprah Winfrey and Tim Roth star in this chronicle of Dr Martin Luther King Jr's campaign to secure equal voting rights in the USA via an epic march from Selma to Montgomery, Alabama, in 1965.
Fantastic Beasts: the Crimes of Grindelwald, 8.00pm Friday, Sky Cinema Premiere & NOW TV
Newt Scamander (Eddie Redmayne) faces his greatest danger when powerful dark wizard Gellert Grindelwald (Johnny Depp) escapes custody and attempts an uprising of pure-blood wizards over non-magical beings.
Sorry to Bother You, 10.20pm Sunday, Sky Cinema Premiere & NOW TV
Ambitious, scathing and original: Boots Riley's debut fictional film sees LaKeith Stanfield star as telemarketer who discovers a magical key to professional success, propelling him into a universe of material greed.
Don't Miss
Woodstock: Three Days That Defined a Generation, 10.00pm Friday, BBC Four
For three days in August 1969, half a million people from all walks of life converged on a small dairy farm in upstate New York.
They came to hear the concert of their lives, but most experienced something far more profound: a moment that came to define a cultural revolution.
This documentary film tells the story of the lead-up to those three historic days, through the voices of those who were there and the music of the time.
It includes extraordinary moments from the concert itself, iconic images of both performers and festival goers, and tells how this groundbreaking event, pulled off right at the last minute, nearly ended in disaster and put the ideals of the counterculture to the test.
The Festival That Rocked the World, 9.00pm Saturday, Sky Arts
Here's a companion piece on Woodstock. This feature-length documentary promises the inside story of the legendary festival, told through the voices and newly-unearthed footage and photographs shot by the people that were there.
Billy Connolly: Made in Scotland, 9.00pm Saturday, BBC Two
He's been called the Beatles and Jesus of comedy by his peers and an immature 'manure mouth' by the leader of the Scottish Zion Baptist Church. Billy Connolly certainly made a mark.
This two-part documentary from last year promises to be an intimate, deeply personal and (obviously) very funny portrait about the Scottish comic who took off in the 1970s and never looked back.
Weaved around personal accounts and interviews from famous faces, Billy Connolly's life is revealed in all its glory. It's a shaggy dog story that has turned him from Billy Connolly the welder into Billy Connolly - The Big Yin.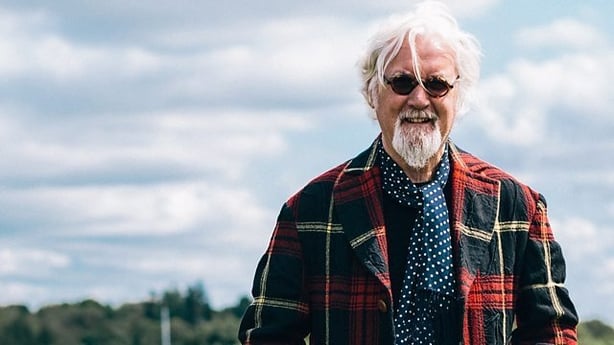 Box Set Binge
Silicon Valley Seasons 1-5, Sky Box Sets
Great American sitcoms are now a thing of the past, but one of the better recent shows is this often hilarious look at life in the hi-tech bubble of Silicon Valley.
The first season is particularly funny, as it features the late Christopher Evan Welch in his final role as tech guru Peter Gregory. He's amazing.
The starting point is that Richard Hendricks (Thomas Middleditch) creates an app known as Pied Piper which contains a revolutionary data compression algorithm.
Peter Gregory acquires a stake in Pied Piper, and Richard hires the business incubator residents at the home of TJ Miller's Erlich Bachman, including Bertram Gilfoyle (Martin Starr) and Dinesh Chugtai (Kumail Nanjiani) along with Jared Dunn (Zach Sunne), who defected from tech giants Hooli.
Click here for full TV listings